(UPDATED) While placing Metro Manila under the least strict modified general community quarantine will boost commercial activity, it is also feared to cause a spike in COVID-19 cases
Voting 9-8, Metro Manila mayors agreed to recommend to the national government that the capital region be placed under the least strict modified general community quarantine (MGCQ) starting March.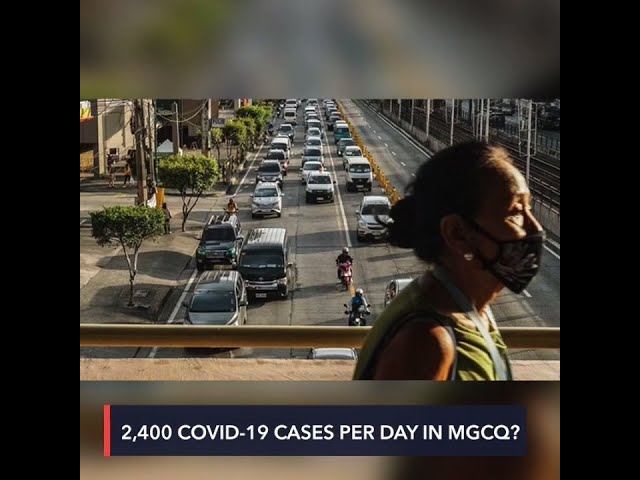 Navotas Mayor Toby Tiangco confirmed this in an interview with DZBB on Thursday, February 18.
"Nanalo ang MGCQ (MGCQ won)," Tiangco said.
Tiangco said the mayors were asked to choose between MGCQ or the stricter general community quarantine (GCQ), the current quarantine status of Metro Manila, and that those in favor of MGCQ won by only one vote.
Nine mayors voted in favor of recommending a shift to MGCQ while 8 voted to keep Metro Manila under GCQ.
Metro Manila has either been under the strictest enhanced community quarantine (ECQ), GCQ, or modified enhanced community quarantine (MECQ) since March 15, 2020.
If approved by the Inter-Agency Task Force (IATF) on Emerging Infectious Diseases, it would be the first time for the capital region to be eased into the least strict MGCQ.
Why does this matter?
In brief, these activities are allowed under MGCQ which are not allowed under GCQ:
All persons are allowed to leave their homes, as opposed to leaving only for essential travel
Face-to-face classes are allowed for college students
Public gatherings at 50% capacity of venues are allowed
These changes are seen to reinvigorate the region's economy, but is also feared to lead to a spike in cases.
The Octa Research Group had warned in its latest report that COVID-19 cases in Metro Manila could hit 2,400 per day by March 26 if the capital region is placed under MGCQ.
The decision on placing Metro Manila under MGCQ ultimately falls on the IATF, which answers to President Rodrigo Duterte.
The National Economic and Development Authority (NEDA) had recommended to the President that the entire country be placed under MGCQ by March, and to deal with COVID-19 cases on a local level.
Striking 'balance' on age restrictions
In a briefing on Thursday, Metropolitan Manila Development Authority Chairman Benhur Abalos said that Metro Manila mayors also agreed with the proposal to lower the age of those allowed to go out of their homes, but only to cover individuals from 15 to 65 years old.
The MMDA chief said the mayors thought that lowering the age to 5 or 10 years old under MGCQ, as proposed by NEDA, is too "drastic." He added that it could be adjusted weeks later, if cases do not rise with looser age restriction.
"Ang punto nila, dito nangyari 'yung pinaka-pandemic eh. Ito 'yung sentro eh, Metro Manila eh.… Pero matindi talaga ang nangyaring kagutuman sa Kalakhang Maynila kaya binabalanse po ito," said Abalos.
(What the mayors were pointing out is that the epicenter of the pandemic is in Metro Manila. But a lot of people have gone hungry that's why we have to balance this.) – with reports from Aika Rey/Rappler.com