Dapitan City says Zamboanga del Norte desecrated the Jose Rizal Memorial Protected Landscape when it built a road there
Dapitan City and Zamboanga del Norte are again in a collision course.
Dapitan Mayor Rosalina Jalosjos vowed to file a case against Governor Roberto Uy and other officials for "surreptitiously" constructing a road right across Jose Rizal's protected land.
"I'm appalled. I'm angry upon seeing pictures of the destruction done on Rizal's property," Jalosjos said, adding that she already ordered Dapitan's Environment and Natural Resources Officer to investigate and gather evidence prior to filing a case.
The Provincial Engineering has started to construct a road across the 439-hectare Jose Rizal Protected Landscape (JRPL) also known as Rizal Park and Shrine without coordinating with the Protected Area Superintendent (PASu), the city government, or even the barangay chairmen where the protected landscape was located.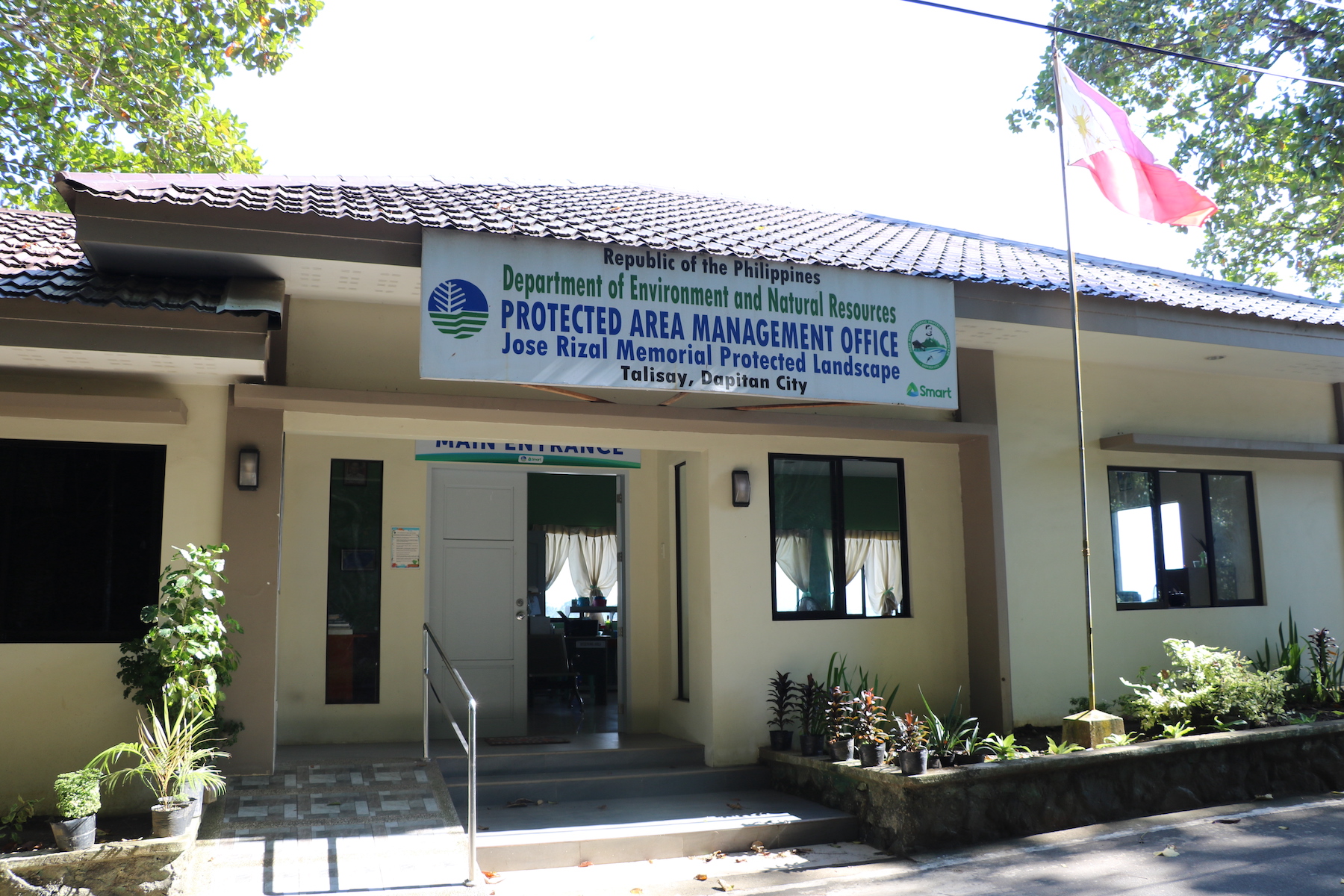 PASu Jay Mark Balbosa admitted that there was indeed a road construction within the protected area, and that he already sent a letter last February 16 to Governor Roberto Uy "appealing to stop the road construction."
"We were on a boat from Aliguay island last February 13 when upon passing by the Rizal Shrine, we noticed the road construction on top of the hilly shrine," Balbosa said. "We used a drone to get photos and video clips and validate the construction."
Balbosa also convened the Protected Area Management Board last February 18, on which it passed a resolution asking the provincial government to stop the road construction.
"Dili lagi ko mohatag ug dugang detalye sir kay dako pa kaayong proseso ang ilang gihimo ug aron dili mapolitika (I'm not giving further details sir because there is still a big process to be done and also to prevent it from being politicized)," Balbosa said in an interview.
Asked if what he called "the process" was completed, could the provincial government proceed with the road construction, to which Balbosa replied: "Of course, not."
"The provincial government should have coordinated with us first," Balbosa said.
Rappler asked Joey Bernad, executive assistant to the governor, for comment on February 26. He said: "Not now, I cannot answer your questions. I'm busy. (Agriculture) Secretary (William) Dar is here for a visit the whole day."
Jalosjos said that what the provincial government was doing was the "wanton desecration of a protected land, and not just any protected land, it's owned by Rizal."
She said that old trees, some were even planted by Rizal and his students, have been felled for the road construction.
She added that the provincial government's refusal to coordinate with the city government, the JRPL, or even the barangay chairman was an insult to us and to the entire Filipino people.
The Rizal protected area was established in 1940 through Proclamation No. 616 signed by President Manuel Luis Quezon and was declared "protected landscape" through Proclamation No. 279.
JRPL is a hilly peninsula facing Dapitan Bay. Rizal purchased the area for P4,000, from his winnings in Reales Loterias Espanolas de Filipinas (Royal Spanish Lottery of the Philippines) two months after arriving in Dapitan on June 16, 1892.
Rizal built several houses in the area, started a farm, used it for his school, built a hospital and a small dam for his water system.
Last October 2016, Dapitan officials sued the governor and the Provincial Engineer over an alleged illegal extraction of sand and gravel in the city's Barangay Aseniero without securing a permit. – Rappler.com