'Yes, we look up to him as a hero, but more than that, more than his own life, I hope that in his story, we see the heroes in us,' says former senator Bam Aquino, the nephew of slain opposition leader Ninoy Aquino
Exactly 38 years ago on Saturday, August 21, opposition leader Benigno "Ninoy" Aquino Jr. returned to the Philippines from exile and was killed at an airport now named after him.

His death sparked the 1986 People Power Revolution that brought down dictator Ferdinand Marcos.
Aquino, whose wife Corazon and son Benigno III later became Philippine presidents, is now revered as one of the Philippines' heroes. His death anniversary, August 21, is an annual holiday in his honor.
The narrative, however, should not end only with Ninoy's death, said his nephew former senator Bam Aquino. All Filipinos can be heroes, he said, and heroism can be as simple for voting for the right people – especially as the Philippines approaches the high-stakes 2022 presidential elections.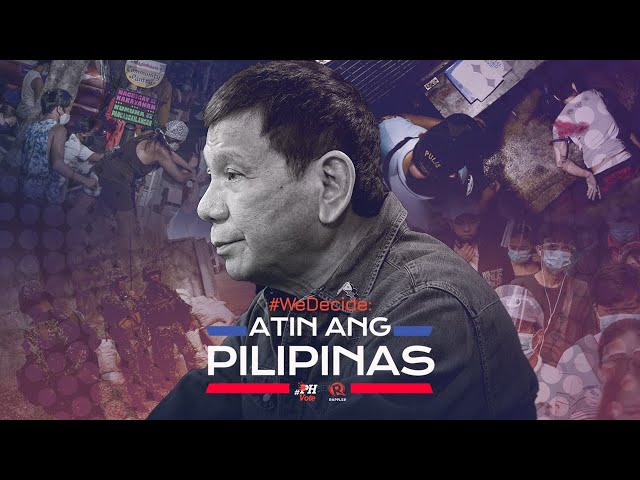 "Yes, we look up to him as a hero, but more than that, more than his own life, I hope that in his story, we see the heroes in us," Bam said in Filipino in a forum on Wednesday, August 18.
"Baka po ganoon po ang simula ng kabayanihan, kasama po diyan ang pagboto nang tama, at pagboto para sa kinabukasan ng ating bayan," he said, as Filipinos prepare to elect President Rodrigo Duterte's successor.
(Maybe that's the start of heroism, part of it is to vote wisely, and to vote for the future of our country.)
Bam was speaking at an event held by the opposition coalition 1Sambayan on Wednesday, which commemorated the death anniversaries of Ninoy and two other former public servants – former education secretary Raul Roco and former interior secretary Jesse Robredo.
Roco's widow Sonia, cofounder of political party Aksyon Demokratiko, said reliving the ideals of the three men should help with "clarity."
"Makakatulong ito upang maliwanagan at mabigyan ng clarity ang mga nag-iisip pa (This would help bring clarity to those who are still uncertain)," said Sonia.
Whether she was referring to voters on the fence, or prospective candidates, Sonia wasn't clear.
Vice President Leni Robredo is still being pushed by different factions of the opposition to run for president in 2022. The name of Manila Mayor Isko Moreno, who has transferred to Aksyon, is also being floated.
Duterte's daughter Sara, meanwhile, is an early favorite among administration allies.
'Find the purpose'
Bam said that when Ninoy was about to come home to the Philippines in 1983 after exile in the United States, "people hardly knew him."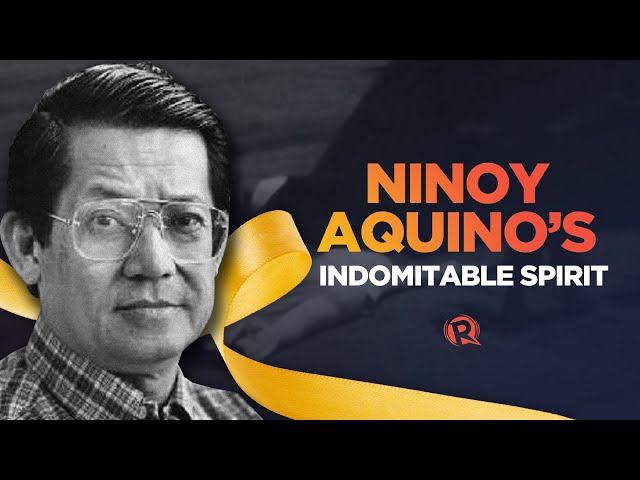 "He was out of the limelight for practically 10 years, yet his homecoming and death produced massive reactions from the people," Bam said in Filipino.
In remembering Jesse Robredo, economist Milwida Guevara said there's probably a purpose for their untimely deaths.
"Sabi nga ni Secretary Jesse, hanapin ang saysay. Lahat ng nangyayari may saysay; may dahilan. Palagay ko may saysay at dahilan bakit sila maagang nawala. Hahanapin po natin ang kanilang saysay," said Guevara.
(As Secretary Jesse said, look for the purpose. Everything has a purpose; a reason. I think there is a purpose and reason why they died young. Let's search for it.)
– Rappler.com
Starting August 23, after the end of ECQ, to September 30, voter registration will be from 8 am to 7 pm Mondays to Fridays, and 8 am to 5 pm on Saturdays and holidays. Here's how you can reactivate your voter's data.