With jobs difficult to come by during the pandemic, some are looking into starting small businesses, expecting to get the help promised by the government
One lucky repatriate got up to 4 job offers, mostly from call centers, while another resorted to selling signature items and other stuff she bought while working abroad. Not few are looking into starting small businesses, expecting to get the help promised by the government.
As suddenly jobless overseas Filipino workers (OFWs) continue to return to their homeland, there are also those left with not much choice but to stay home as the pandemic, and its accompanying economic recession, wear on across the country.
Preparing for a new job
Sarah Gollayan is among the luckier ones. She returned to the country with her husband, Jose, on July 6. Since then, she has received 4 job offers, she said.
Gollayan had no regular job in the United Arab Emirates for two years and worked as a nanny and did house cleaning in Abu Dhabi to survive. She did administrative work at a medical clinic in February, before the COVID pandemic hit the gulf state.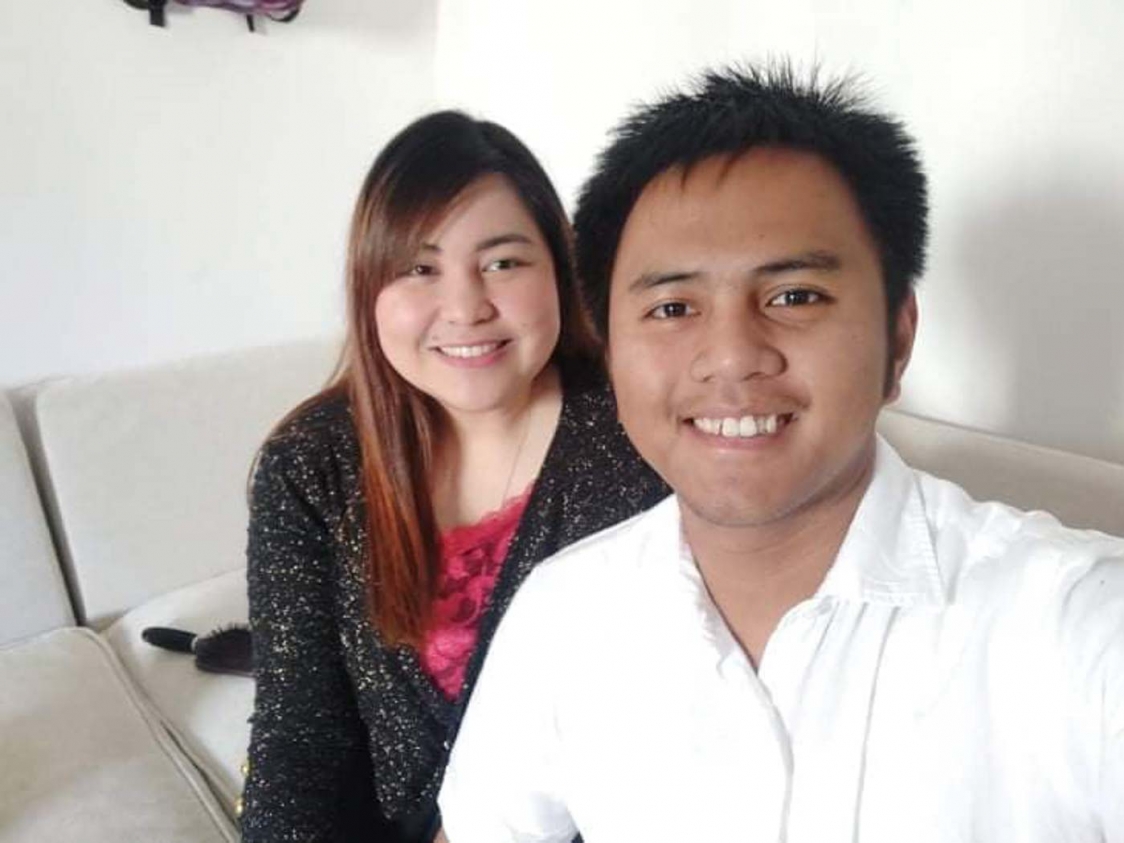 Her husband used to work at a restaurant in the UAE. The couple, who reside in Quezon City, worked in the gulf state for nearly 6 years, or from December 2014.
Gollayan said 3 of the job offers she received are from business process outsourcing (BPO) companies, and the other from an offshore IT firm – all "good" offers and similar, salary-wise, to what she received in the UAE. The nice thing about it is that all have work-from-home arrangements, she added.
"They will provide equipment. The two companies were offering to give P2,000 monthly internet allowance so long as we are working from home," Gollayan said.
Signature bags for sale
April Chentes, who arrived in Manila on June 8, proved she can be an enterprising OFW, having stocked up on signature ladies' bags and other brand name products that she has now been selling online.
Chentes said it's difficult to sell during a pandemic, when people are not buying as much, but she earns anywhere from P200 to P400 for each bag she sells.
She used to work in a high-end shop for tourists in Dubai that has temporarily closed. She was on unpaid leave since March 24.
Chentes said she conducts business through the courier service. "Pick up or meet up 'pag kakilala ang (if I know the) buyer," she said.
She said she bought her merchandise while she was still in Dubai.
Small business
Returning OFWs who have some money to spare are considering starting a small business, as in the case of Renz Emille Antero Sy and her husband, Myko.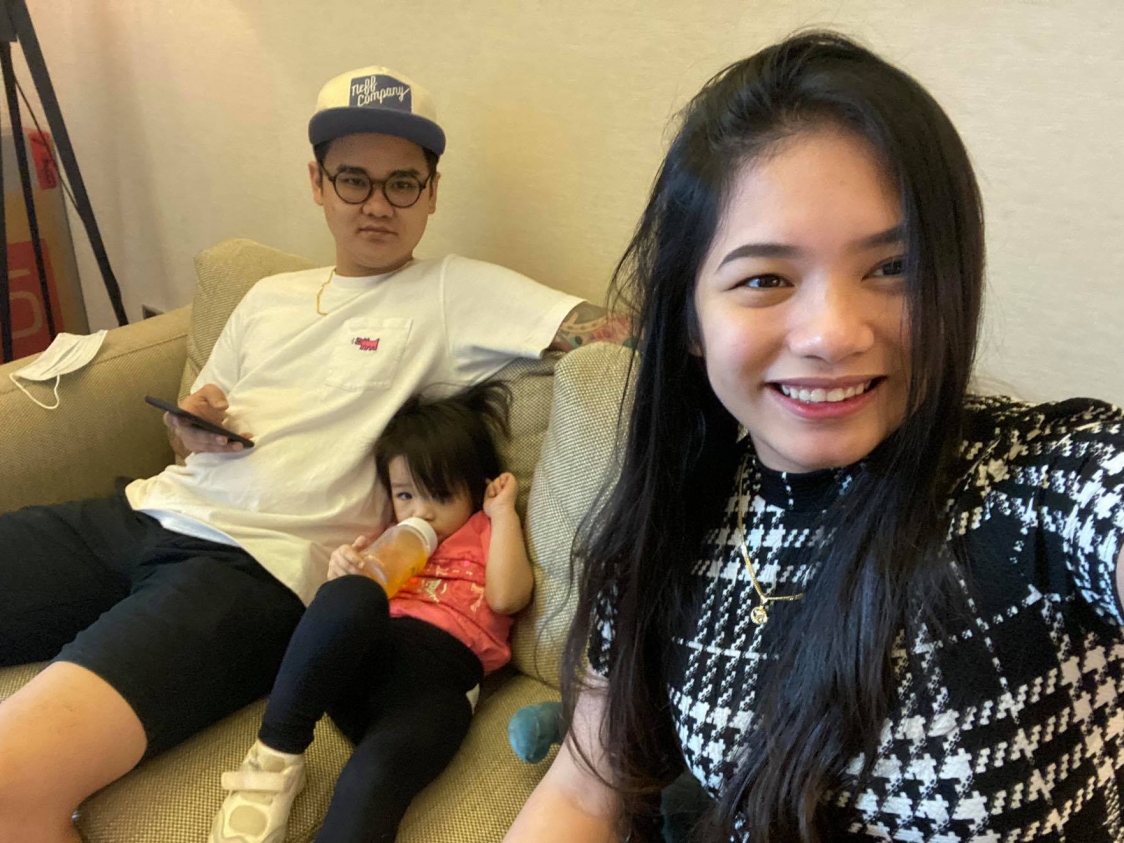 Renz said one of the other factors that persuaded them to come home was the high rent in Dubai. Since they have a two-year-old daughter, they had to rent an apartment. Other OFWs in Dubai save money by bedspacing.
Renz said they were looking at OWWA programs for OFWs that they could avail of. "May inaasahan kaming (We're expecting) cash assistance from OWWA," she said.
The Overseas Workers Welfare Administration (OWWA) also offers an OFW-Enterprise Development and Loan Program (OFW-EDLP), which provides loans in partnership with the Land Bank of the Philippines (LBP) and the Development Bank of the Philippines (DBP). This is meant to support OFWs engaging in small businesses.
Renz's last job in the UAE was as office manager at a digital marketing company. Back home, the Sys will try their luck at a small business.
Renz said they will tap into their savings, for the meantime, to venture into selling a beverage that Filipinos love: milk tea.
"Mag-try kaming magtinda ng milk tea since hindi rin naman makahanap ng trabaho (We will try to sell milk tea since we haven't found jobs yet)," she added.
Just happy to be home
Jhoy Dumol Cabanalan Sales went to the UAE in March to look for work as salon staff while on visit visa, but was prompted to return home just 5 months later – on August 5 – because of the pandemic.
She is back home in Iloilo, where many COVID-19 cases had been counted among returning residents and overseas Filipinos.
Try as she might, Sales was aware that the chances of getting a job any time soon were very slim because of the pandemic. The Philippines hit a record-high unemployment rate in June, as businesses shut down or downsized because quarantine measures.
"Maghahanap po ako ng trabaho pero sa ngayon wala pa po kasi ang hirap dito sa Iloilo – ang daming positive (I will look for a job but as of now, I haven't found one because the situation is difficult here in Iloilo – there are many positive cases)," Sales said.
Nonetheless, Sales said that she was just happy to be back home.
Iloilo City, Quezon, and Nueva Ecija would revert from modified general community quarantine to GCQ from August 16 to 31, because of the spike in cases in those areas.
Time to retire
Consul General Paul Raymund Cortes said the Philippine consulate in Dubai had repatriated around 1,800 OFWs since June. The latest batch of 354 repatriates boarded a chartered Philippine Airlines flight on August 10.
On that flight was 64-year-old Elizabeth Labora of Cebu, herself an OFW since 1996, who had to say goodbye to her 6-year-old, grandson, Biel.
Biel was at the airport to see his lola off, said his mother, Eli Jesusa Odilao, the youngest of Labora's 3 children. She said she brought his son with her as he might suddenly wonder where his "Nanay" went.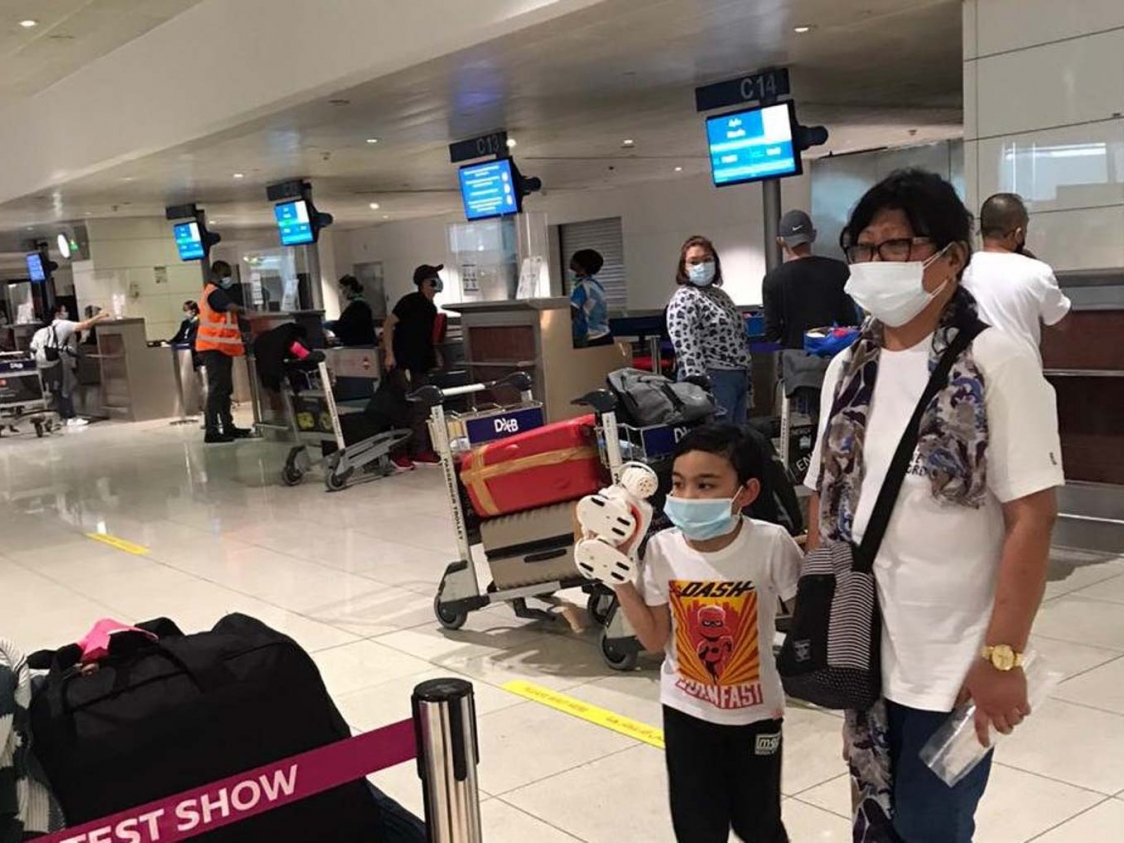 "Super close sila ng nanay ko. Siya kasi ang pinaka-bunso na apo ni Mama at na-a-alagaan din nya. Nandito na si Mama helping me look after him while he was growing up. Si Mama din was also helping me a lot with the financial, moral support," said Odilao, a travel consultant.
(He and my mom are super close. He is the youngest grandchild of Mama, and she also helped look after him while he was growing up. Mama was also helping me a lot with the financial, moral support.)
Odilao said her mother joined the Filipino diaspora back in 1996 to work as a caregiver in Taiwan and then Hong Kong. Labora also worked in Saudi Arabia as an all-around staff at a salon for 7 years before moving to the UAE where she was employed for 11 years, also at a salon.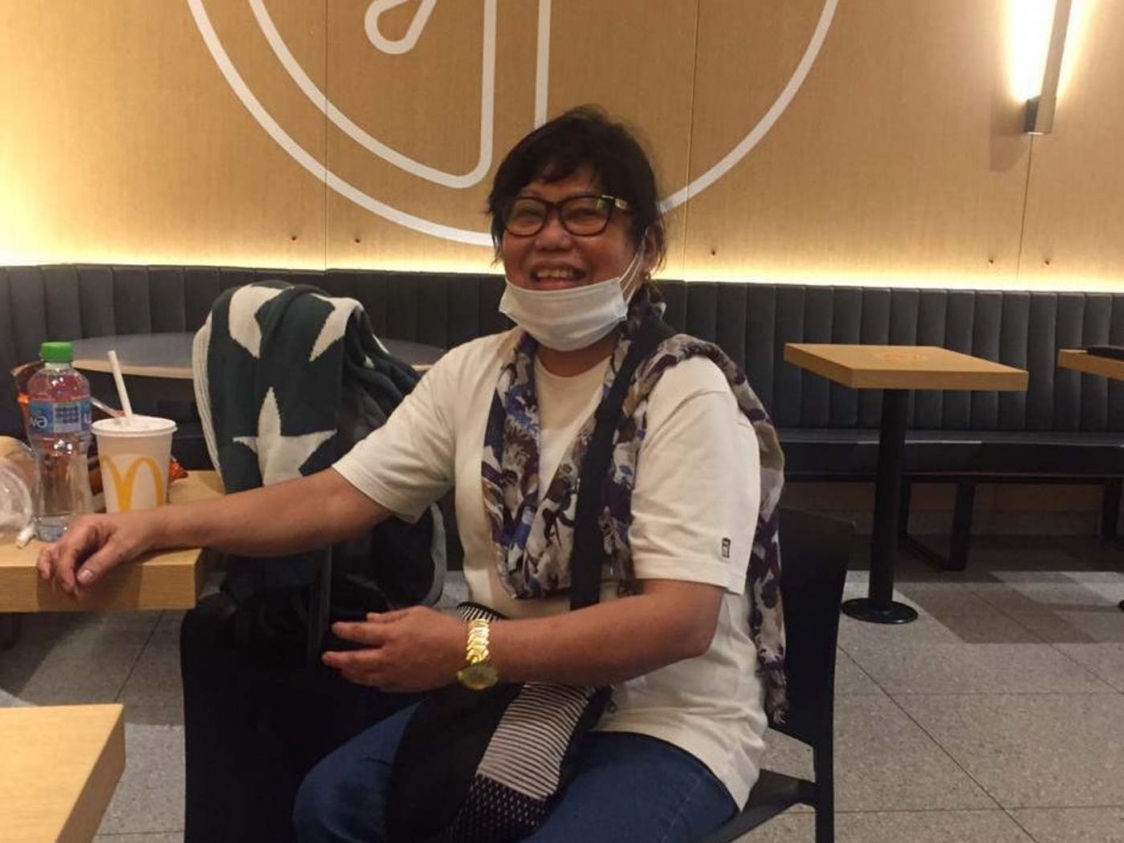 Asked what Labora would do now, Odilao said her mother had gone into retirement and was now spending time with her other children and their families back home.
"She is now a retired OFW spending time with the family," said Odilao.
According to the Department of Foreign Affairs (DFA), some 35,656 of the 50,887 overseas Filipinos who were repatriated in July were from the Middle East. The biggest number of repatriates – 14,948 –were from the UAE.
The UAE is second home to some 750,000 documented OFWs with about half a million of them staying in Dubai, officials said. – Rappler.com