Athlete Anton del Rosario and singer Garth Garcia tell their stories of leaving the comforts of celebrity life in the Philippines to start new lives in the United States
This story is published in partnership with SoJannelleTV, a magazine show about Filipinos in North America.
The stories of Anton del Rosario and Garth Garcia are a tale of two immigrants. Del Rosario, a longtime member of Philippine national football team Azkals, helped lead a sports revolution in the basketball-crazed country. Garcia became known as the "Fil-Am Prince of Original Pilipino Music" after his appearance on Season 2 of the ABS-CBN reality show Star in a Million.
They made their names in the Philippines but have chosen to leave the comfort of celebrity life in the country to start new lives in California. They have different motivations and challenges in their journeys, which they discussed with Filipino-American media pioneer Jannelle So Perkins.
For Del Rosario, his reason for moving was his family. For 14 months, Del Rosario, his wife Samantha, and son Myles were stuck in an apartment together riding out the COVID-19 pandemic. Rather than risk another year of virtual schooling for Myles, Del Rosario and his family packed up and moved to Los Angeles. Though Del Rosario was born and raised in California's Bay Area, his time away from the country meant he didn't have any credit, which complicated matters when it came to buying a card or even opening a bank account.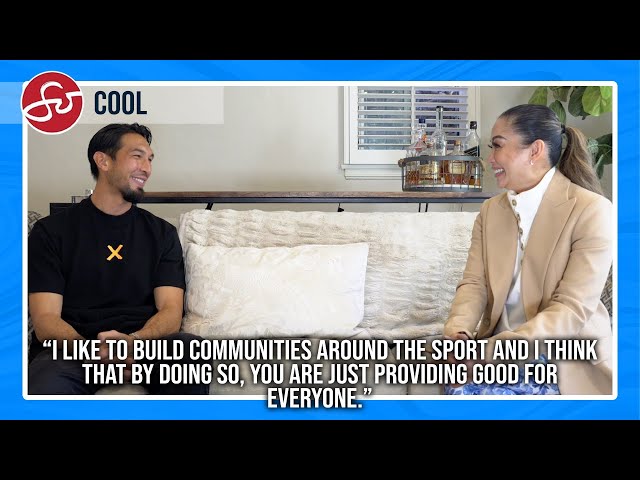 Del Rosario and his family didn't have their extended family to fall back on since they were all still in the Philippines.
"They thought we were crazy because we said, 'Guys, if we go to the States in about a month, we're planning on moving out there,'" Del Rosario told So Perkins on So Jannelle TV, which airs US-wide on cable channels The Filipino Channel (TFC) and ANC as well as on local Southern CA digital channel KNET 25.1.
Del Rosario found a place to stay a week later, and the family packed up more than a dozen boxes and made the trip to Los Angeles, making the Azkal footballer a three-time immigrant. Relocating made the most sense since his wife Samantha, an actress, had always wanted to live in Los Angeles, and Del Rosario wanted his son to grow up in America.
Leaving the country doesn't mean leaving behind Philippine football, however. Del Rosario founded the 7's Football League in 2018. It started as an eight-team league among friends but has grown to operate in 16 different cities in the Philippines with over 350 teams. Del Rosario has done three events in the Bay Area and is eyeing expanding into Los Angeles as well.
"I like to build communities around the sport, and I think that by doing so, you are just providing good for everyone," said Del Rosario.
Garcia's transition to life in America required a complete reinvention. Without any shows to support him, the Davao-born worked as a barista and dog walker, among other jobs, to support himself. He graduated from Harvard Business School and founded Doctors on the Go, which connects patients with in-home medical professionals.
Even as his American Dream has taken shape, he continues to face challenges, including lawsuits against his new business and issues retaining doctors in his company. Through it all, Garcia said he has learned some hard lessons.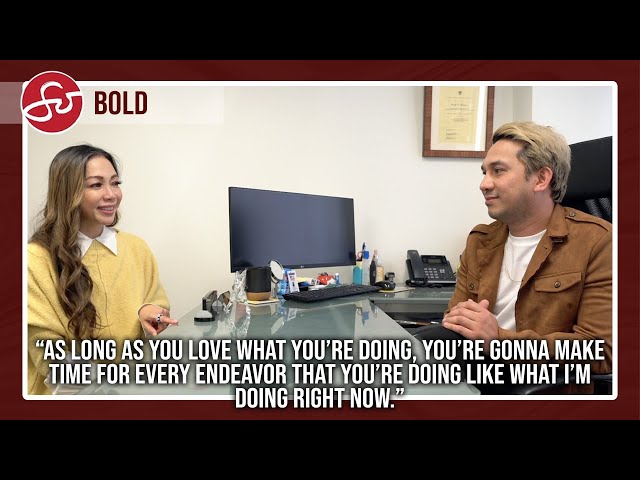 "Everything changes – you can't force people to stay with you. You can just move forward after that. It's always going to be part of the ladder of success," said Garcia.
Just because he's found success outside of music doesn't mean he isn't still performing. Garcia has become a ubiquitous performer around the Southern California area, and performed for a sold-out crowd on January 28 at Zipper Hall for his birthday.
Garcia has come full circle as an immigrant success story after two years in America. His advice for those seeking to follow in his footsteps is to value the time on their hands.
"Focus on your goal. If you plan to do something, do it now," said Garcia. – Jannelle So Productions | Rappler.com
Rappler is partnering with Jannelle So Productions Inc (JSP), founded by Filipino-American pioneer and Los Angeles-based journalist Jannelle So, to publish video and written stories from SoJannelleTV about the journeys, successes, and challenges of Filipinos living in America.
Check out So Jannelle TV daily for stories that make you pause, reflect, and appreciate who we are and what we are as a people.
Sundays, 4:30 pm PT / 7:30 pm ET on TFC
Mondays, 6 pm on KNET Channel 25.1 Southern California
Replay on Saturdays, 7:30 pm PT / 10:30 pm ET on ANC North America
Anytime on YouTube.com/SoJannelleTV