The Filipino community in New York remembers Maria Luningning Ambrocio as a 'caring nurse and a wonderful person'
After the untimely death of Filipino nurse Maria Luningning Ambrocio, the New York City Police Department (NYPD) assured Philippine officials that it would do its best to protect the community, Consul General Elmer Cato said.
On the morning of Wednesday, October 13 (New York time), Cato and newly assumed Philippine police attaché Colonel Wilson Joseph Lopez met with New York City Police Commissioner Dermot Shea to bring his attention to the Filipino community's concerns about anti-Asian violence and Ambrocio's death.
"[Shea] assured me and [Lopez] that the NYPD is doing the best it can to protect our kababayan (countrymen) and the rest of the public in making the streets of New York safe again for everyone," Cato said in a Facebook post.
Ambrocio was a 58-year-old nurse from New Jersey who was attacked by someone Cato described as a "deranged individual on the loose in New York City." Cato announced Ambrocio's death on Sunday, October 10.
Ambrocio was reported to have been walking with a fellow Filipino near Times Square when she was struck by the suspect, who was reportedly being chased after snatching someone's mobile phone.
Cato said that Ambrocio's case is the latest in a string of violent acts committed by mentally-ill individuals against Filipinos in New York since the start of 2021.
Lopez, who assume the post of police attaché at the Philippine embassy in Washington D.C., will assist the consulate in New York to look after Filipinos falling victim to race-based violence.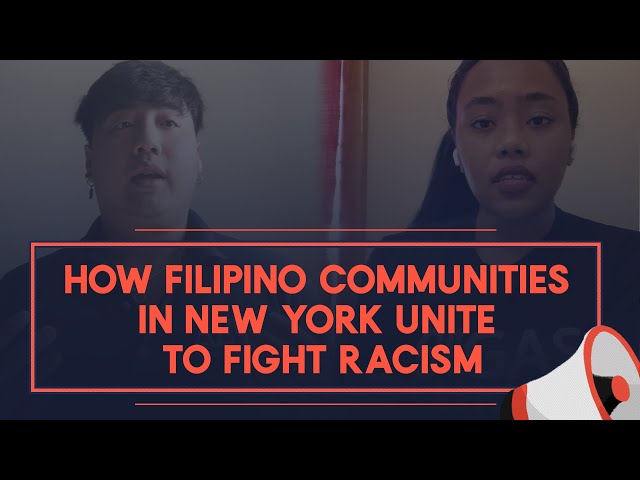 Mass for Luningning
On Monday, October 11, members of the Filipino community attended a memorial mass for the COVID-19 frontliner at the St. Francis of Assisi Church in New York.
Ambrocio was remembered as a "caring nurse and a wonderful person who went out of her way to help others" at the Bayonne Medical Center in New Jersey.
"Like the thousands of Filipino nurses and other healthcare workers across the United States, Luningning was there in the frontline against COVID-19. A woman of courage and compassion – matapang at mapagmalasakit – she did her part in saving lives the way she had been doing in the 25 years she took care of cancer patients in New Jersey," Cato said in his remarks.
"She was taken away from us at a time when violence against members of the Filipino community and the larger Asian and Pacific Islander community – whether induced by pandemic-exacerbated xenophobia or by mental illness – remain on the rise," he added.
According to data from the Stop AAPI Hate movement, around 826 Filipinos were victims of hate crimes in the United States from March 2020 to June 2021.
– Rappler.com