The Philippines receives the weapons the same day a US-procured C-130 aircraft crashed in Patikul, Sulu
The Philippines received weapons and ammunition worth P48.5 million ($973,523) from the United States on Sunday, July 4 – the same day a US-procured C-130 plane crashed in Patikul, Sulu, killing at least 52.
Funded by a US grant assistance, the equipment included 14 M2A1 .50 caliber heavy machine guns, seven M240B machine guns, and thousands of rounds of ammunition.
The firearms and ammunition were turned over at the Clark Air Base in Pampanga.
According to the United States, the Philippines is the largest recipient of its military assistance in the Indo-Pacific.
The United States said in a statement that it has provided more than P48.6 billion ($1 billion) in security assistance to the Philippines since 2015.
The announcement of the turnover came as speculation emerged on the safety of US-donated materiel. Philippine Defense Secretary Delfin Lorenzana quickly responded.
On the same day the C-130 plane crashed, Lorenzana appealed to the public to "refrain from spreading highly speculative statements about the unfortunate incident."
The Philippines is currently leading the probe on the crash, but will seek the US's help with examining the aircraft's black box.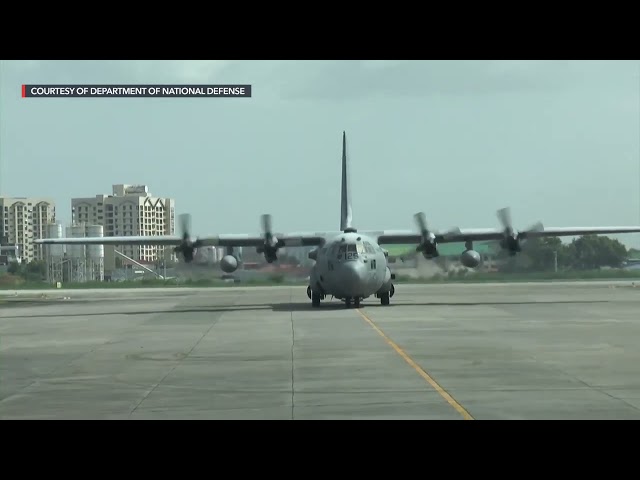 – Rappler.com
$1 = P49.85