This is AI generated summarization, which may have errors. For context, always refer to the full article.
But Senator Panfilo Lacson says this concern is misplaced
The Philippine National Police (PNP) said it has yet to finalize protocols in the use of body cameras during operations due to privacy concerns. 
At a press briefing on Monday, May 3, Directorate for Logistics director Police Major General Angelito Casimiro said the PNP Directorate for Operations is still finalizing procedures on the use of body cameras because privacy concerns could pose as a problem when a captured video is presented in court.
"That is the challenge for now, especially privacy issues and on how it is being used because we might be violating some privacy of people once we present the video to the court," Casimiro said.
The use of body cameras, or body cams, was proposed to ensure transparency in the operations of policemen given various instances when they were accused of planting evidence, killing innocent individuals, or conducting other illegal acts during operations. 
Casimiro said the body cams have been distributed to police stations in the National Capital Region, which are just waiting for the protocols from the national headquarters.
Senator Panfilo Lacson, a former PNP chief, said concerns about privacy are misplaced.
"The policeman committing an abuse in the exercise of his duties as well as the crime offender cannot use the 'right to privacy' as their defense since either of them will fail the test," Lacson said.
Delayed body cams
PNP spokesperson Brigadier General Ronaldo Olay told Rappler that the arrival of the body cams was not delayed, just "right on time." They're being tested during the vaccination drives of the police, he said.
Olay said the PNP plans to fully implement their use as soon as possible, but he did not give a specific date.
As early as October 2020, PNP said they will start rolling out the body cams to around 2,600 cops in Metro Manila. The calls for the use of body cams started after the murder of 17-year-old Kian Delos Santos by policemen in 2017.
But almost 5 PNP chiefs since 2016, body cams are yet to be used by policemen. The procurement of the cameras was first delayed in 2017 because the PNP said there was no budget allocated for the program.
It was once again delayed in 2018 after a disqualified bidder said that 3 policemen allegedly asked him P5 million (around $104,000) so he could get the deal.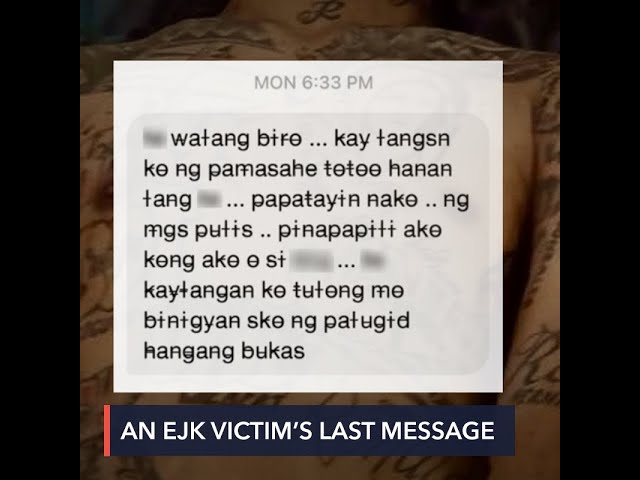 In March, the Supreme Court en banc said it was considering requiring cops to wear body cams when serving warrants to address the growing issue of alleged abuse during operations. – With reports from Rambo Talabong/ Rappler.com