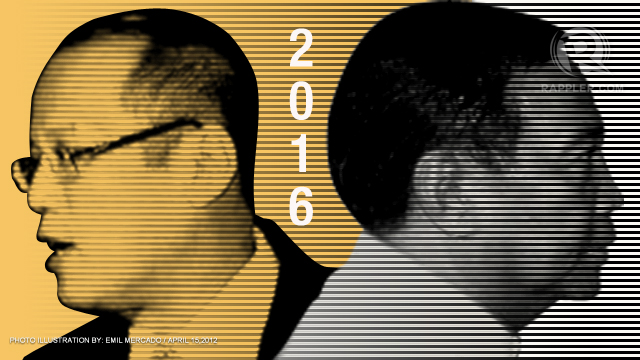 MANILA, Philippines – If President Benigno Aquino III and Vice President Jejomar Binay have been campaigning like they are candidates on May 13, it's because the elections are, in many ways, about them.
Surveys show it's in the bag for the President's men and women, with 9 of 12 Team PNoy bets consistently making it to the so-called Magic 12. The President wants to push his luck, making a last minute personal appeal for former Senator Jun Magsaysay, to get a 10-2 victory.
But Binay is no pushover. He wants at least 4 of his candidates in the United Nationalist Alliance (UNA) to win, vowing to repeat his come-from-behind victory in 2010. (Read: UNA: The opposition that's not quite)
The Senate, however, is not the only battleground. There are vote-rich provinces and cities that Malacañang wants to keep or take over from, among others, UNA stalwarts, the remaining allies of former President Gloria Macapagal-Arroyo, and even their Team PNoy coalition allies..
May 2013 is also about the small fights the Aquino administration is waging to perpetuate its "tuwid na daan," corruption-free image.
Beyond this, 2013 is about 2016.
Aquino's Liberal Party will be fielding its presidential candidate in 2016. And despite their personal and political ties, Binay is not going to be the President's choice.
Given all this, what are the key races in these elections?
Cebu and Manila, above all
All eyes are on two key fights between the LP and UNA: the Cebu gubernatorial race and the Manila City mayoral race.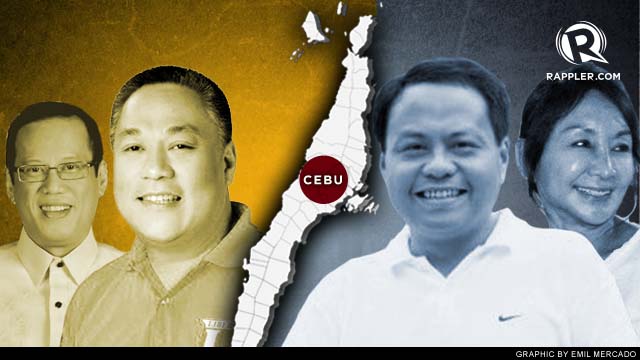 The message was clear when Malacañang suspended in December 2012 Cebu Gov Gwen Garcia. President Aquino wants Cebu, a province of 2.5 million voters and the country's de facto second capital. "What adds greater passion for us is this family has been identified with Arroyo," said LP stalwart Florencio Abad, referring to the Garcias.
The Liberal Party wanted Cebu in 2010 but its candidate - Junjun Davide - was not big enough to match Garcia, who had the backing of the influential Durano clan and its Bakud party. This time around, LP made sure they have the Duranos behind Davide.
But the Garcia clan, backed by UNA and its loyal supporters, will not easily let go of its decades-old hold on the province. The May polls will show where the Cebuanos stand on the controversial move of Malacañang against its well-entrenched opponent.
The story is repeated in Manila, the country's capital, but in reverse. Liberal Party Mayor Alfredo Lim wants to keep City Hall but he is up against UNA leader and former President Joseph Estrada.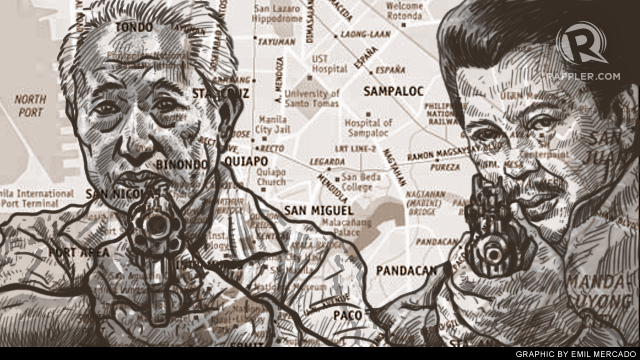 Map of Manila background courtesy of Eugene Alvin Villar/Wikimedia Commons.
The mayoral race is Estrada's battle to prove he's not a mere memory. (Read: Cops and robbers: The battle for Manila)
Estrada was ousted as President, convicted for plunder but got a pardon, and then tried but failed to return to Malacañang in 2010. In spite of all of these, Estrada remains popular and a crowd-drawer in UNA campaigns.
For Malacañang, an Estrada defeat would be sweet. "It will be put to test whether after all these years - after he was convicted and lost the presidential race - whether that appeal remains resonant," Abad said.
Mindanao, ARMM, and Western Visayas
There are also bailiwicks that both LP and UNA must keep as symbols of power and influence.
UNA expects to keep Mindanao, the traditional bailiwick of Estrada and Binay.
In 2010, the Estrada-Binay tandem won big in Mindanao, defeating the tandem of President Aquino and Mar Roxas.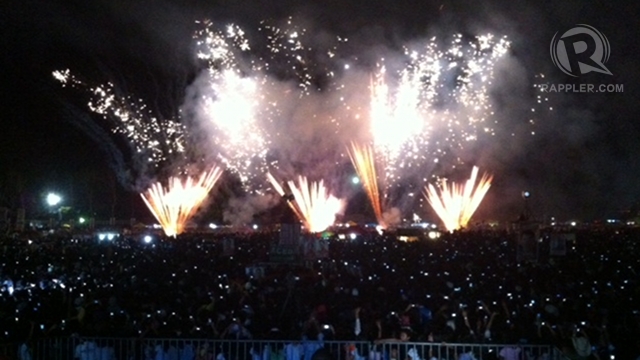 It appears to be a territory the administration has conceded going by the sorties that both slates conducted there. UNA sorties have been consistently bigger than Team PNoy's in Mindanao. (Read: Erap, Binay: Mindanao belongs to UNA)
But the Autonomous Region in Muslim Mindanao (ARMM) is another story. This is the first elections where ARMM joins the rest of the country in voting for its next officials. President Aquino and his allies in Congress made this possible when they enacted a law postponing the original schedule of the regional polls and appointing Mujiv Hataman as officer-in-charge.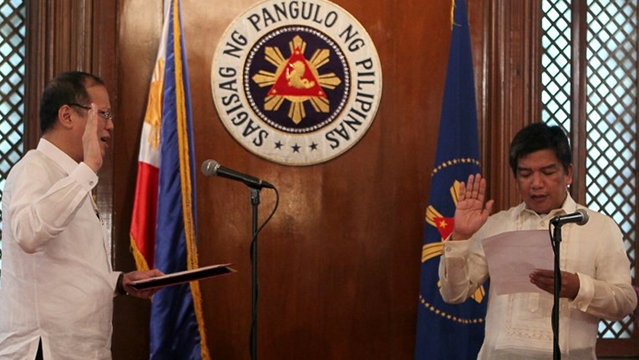 Hataman is now running for governor against former Sultan Kudarat Gov Pax Mangudadatu, who belongs to a well-entrenched political family in the region.
Aquino is confident that ARMM is an Aquino country, especially since all 5 incumbent governors have joined the Liberal Party. It remains to be seen.
The LP's Maguindanao Gov Toto Mangudadatu is also facing a serious opponent in UNA gubernatorial candidate Sultan Kudarat Mayor Tucao Mastura, his own campaign manager in 2010. Mastura flaunted his political machinery during a huge election rally on April 27. (Mastura says he supports Hataman.)
(Read: When a kingmaker wants to be king and Mangudadatu's biggest challenge)
The other region that is important for the Liberal Party to keep is Western Visayas - the traditional bailiwick of party stalwarts Mar Roxas and Frank Drilon.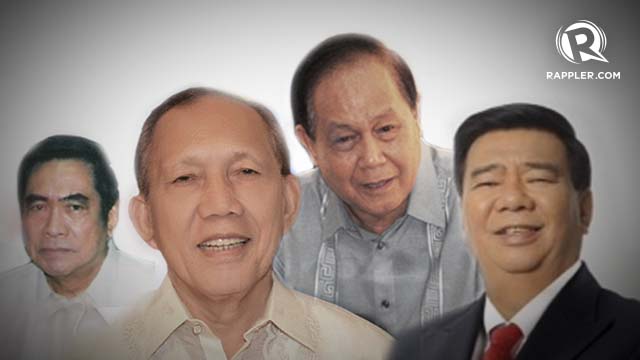 In Iloilo, LP sacrificed the ambition of its own loyal member - former Gov Niel Tupas Sr - to return to the capitol. LP instead supported the re-election bid of former Arroyo ally Gov Arthur Defensor Sr to get influential families together to support the administration. Defensor is up against UNA's Ferjenel Biron and independent Serapio Camposano.
It's an unprecedented alliance among 3 political families - Tupas, Defensor, and Garin - that were previously rivals. And it's a move meant to make these families work for Roxas' victory in 2016, according to political observers.
Leni Robredo and iconic races
Malacañang also pinpointed to what it calls the "iconic races," referring to "good vs evil" battles.
Abad said the iconic battles are the congressional races in Camarines Sur and Dinagat Islands.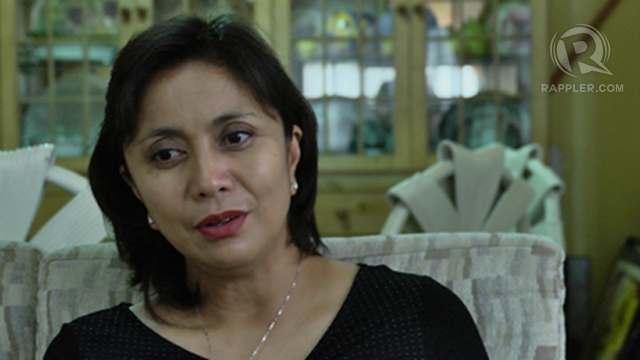 Malacañang found the story of the late President Cory Aquino repeated in Leni Robredo, the widow of the popular Jesse Robredo. Leni is a lawyer who could have been a regional trial court judge. But like Cory she was forced to enter politics to respond to the calls of her husband's constituents to bring down the Villafuerte clan of Camarines Sur.
"Camarines Sur has remained poor. This is a classic one. Now you have here a widow of a hero, who had no plan to run for Congress but people there wanted someone to dismantle a dynasty," Abad explained.
According to Abad, surveys show Leni is leading against Nelly Villafuerte, the wife of outgoing Rep Luis Villafuerte. (Read: CamSur: Among the poorest, with no new choices)
In another district in Camarines Sur, the LP is fielding actor Aga Muhlach against the scion of another well-entrenched family. He's running against comebacking congressman Wimpy Fuentebella of the Nationalist People's Coalition (NPC). (READ: Nervous? Aga Muhlach doesn't show it)
But why field an actor with no track record? "I think the contrast has to be stark: black and white. One-hundred-year-old dynasty versus a fresh face that is supported by a trustworthy president," Abad said.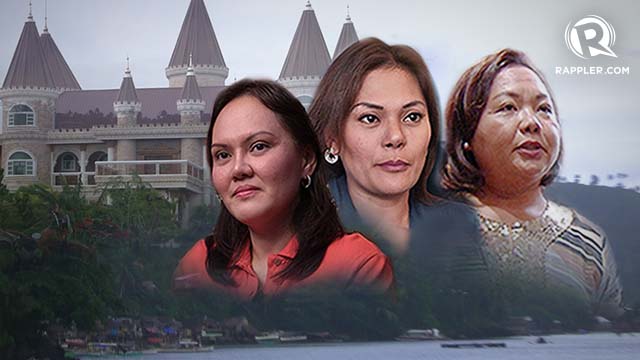 Another iconic race is LP-backed Kaka Bag-ao's battle against one of the Ecleos, the family of the late Ruben Ecleo Sr.
Ecleo founded in the 60s the Philippine Benevolent Missionaries Association (PBMA), which became a powerful political tool that allowed him and his family to rule local politics. Majority of Dinagat voters are said to be members of PBMA.
But Dinagat has remained poor under the Ecleos. About 73% of the people in Dinagat Islands live below the poverty level, according to the Department of the Interior and Local Government (DILG).
Bag-ao, a native of Loreto town, enters the picture to try to change things. (READ: Family feud and political sisterhood in Dinagat
"This is a fight to watch. You have here a community organiser (Bag-ao) going against an entrenched political dynasty-cum-cult," Abad added. (Bag-ao used to join the marchers of the Sumilao farmers.) (WATCH: Will Bag-ao make a difference in Dinagat?)
Children of power
Outside the LP-UNA rivalry, the 2013 elections are filled with other symbolisms.
While Binay's UNA failed to live up to its promising launch last year, the good showing of his daughter Nancy Binay speaks highly of the Vice President.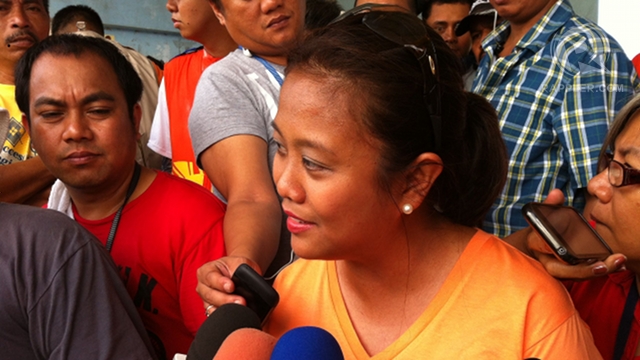 In a country where political positions are typically passed on like an heirloom, the performance of politicians' children is also a reflection of how voters regard their parents.
Aside from Binay, the performance of JV Ejercito (UNA), Sonny Angara (Team PNoy), and Jack Enrile (UNA) will reflect on their parents former President Estrada, Sen Edgardo Angara, and Senate President Juan Ponce Enrile, respectively.
Surveys show Nancy Binay and JV Ejercito are already "safe," but both Angara and Enrile are in precarious situations.
NPC, NP, Lakas
The 2013 elections is also about the growth or decline of other political parties: the NPC of of business tycoon Danding Cojuangco, the Nacionalista Party (NP) of Sen Manny Villar, and the Lakas-Christian Muslim Democrats (Lakas-CMD) of Arroyo and her allies.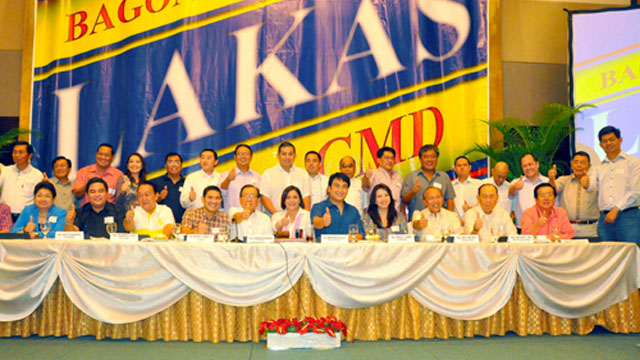 NPC and NP are both important coalition allies of the administration. It's a mutually beneficial marriage. In exchange for supporting Aquino's administration and his senatorial slate, the LP was not supposed to raid NP and NPC members to get them to join LP. On the other hand, LP is also supposed to respect the equity of the incumbent rule, meaning it will not field a candidate against NP and NPC local officials running for re-election.
But complications arose when LP fielded candidates against some incumbent NPC and NP local officials. Among them are the gubernatorial races in Pangasinan, where LP candidate Nani Braganza is challenging incumbent NPC Gov Amado Espino and Cavite, where LP candidate Rep Erineo "Ayong" Maliksi is challenging incumbent NP Gov Jonvic Remulla.

It's a careful balancing act among the 3. LP, NP, NPC are all flexing political muscles to keep or expand their political base while trying to keep its marriage of convenience.
(Read NPC: A formidable, reliable bloc and NP: Sure and steady)
NPC founder Danding Cojuangco is also facing his own battle in Negros Occidental, where two of his top lieutenants are locked in a bitter gubernatorial fight. Cojuangco has staked his name and his title as political kingmaker of the vote-rich province on Vice-Gov Genaro Alvarez, who is running against incumbent Gov Alfredo Marañon.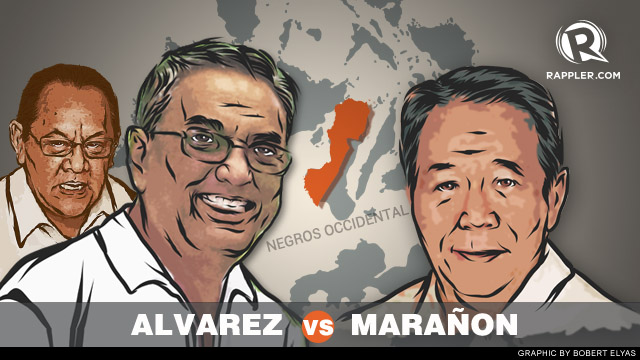 For Lakas-Christian Muslim Democrats (Lakas-CMD), the elections is also a battle for survival. The former ruling party has distanced itself from its disgraced former chairman President Arroyo. Party chairman Sen Ramon "Bong" Revilla Jr has vowed to revive its old glory.
In spite of the exodus of members after the 2010 elections, Lakas remains a force to reckon with. It has 3 incumbent senators, 14 incumbent governors, and 28 incumbent members of the House of Representatives. The success of Revilla's task will depend on the result of the elections. (Read Lakas-CMD: Relevant for how long?)
Every 3 years, millions of Filipinos go to the polls with the power to return old names or install new ones. The symbols that will prevail after May 13 will help shape the country's politics in the next few years. - Rappler.com
---
Visit #PHvote, Rappler's coverage of the 2013 Philippine elections.

Get to know the candidates through our comprehensive profile pages and help spread the word about these candidates by answering our poll.
Check out our fun timeline to find interesting trivia on the candidates.
Help us monitor violence & vote buying! Report them through #VoteWatch and our tool will automatically map your report.
Share this page and pledge to #votesmart by clicking on the button below.
---
More from Rappler's 2013 Philippine elections coverage: