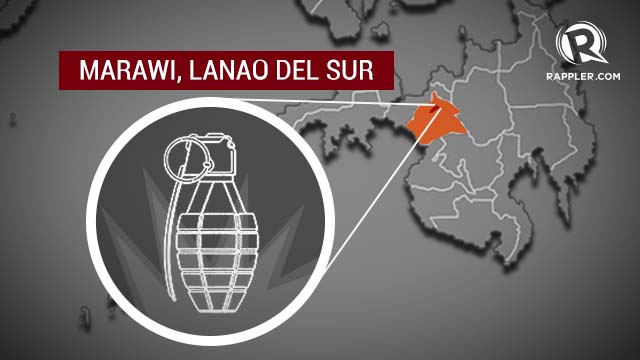 MAGUINDANAO, Philippines - At least 4 people were wounded on election day after an unidentified man threw a grenade at the roof of a polling station in Lanao del Sur on Monday, May 13.
The incident took place at the Cabingan Primary School in Marawi City, where the explosive device rolled down the roof before exploding and injuring the victims, according to a police situation report.
The wounded were brought to a nearby hospital and police are still debating whether or not to suspend the polls in the precinct.
No one was hurt in the 5 separate explosions registered on Monday in Shariff Aguak in Maguindanao, and two others reported in Datu Unsay in the same province and Tawi-Tawi.
Three of the Shariff Aguak blasts came from bombs diffused by security forces. - Rappler.com
Visit #PHvote, Rappler's coverage of the 2013 Philippine elections.

Get to know the candidates through our comprehensive profile pages and help spread the word about these candidates by answering our poll.
Share this page and pledge to #votesmart by clicking on the button below.