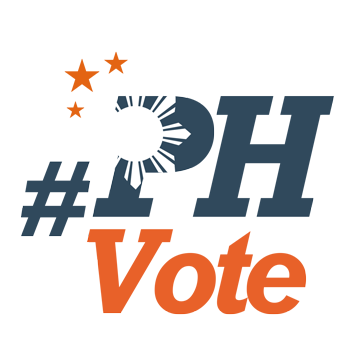 1
DOCUMENTS: Proof of citizenship submitted by Grace Poe to SET

MANILA, Philippines – The reply that Senator Grace Poe submitted to the Senate Electoral Tribunal to prove her being a natural-born Filipino was accompanied by 22 annexes.
(READ the full text of the senator's reply to the disqualification case filed against her by lawyer Rizalito David before the SET.)
Poe has asked the SET to dismiss the case since the petitioner had supposedly failed to question her qualifications within the prescribed period.
Poe topped the senatorial elections in 2013, but the questions on her citizenship – consequently, her qualification for an elective post – have been revived since she emerged a strong contender for the 2016 presidential polls.
The 22 documents she submitted as annexes to her reply included:
Senator Grace Poe's

Original Certificate of Live Birth

Decision of the Municipal Trial Court of San Juan, Rizal granting FPJ's and Susan Roces' Petition to adopt Grace Poe

Poe's

New Certificate of Live Birth

Poe's

1986 voter's identification card issued by the Commission on Elections

Poe's passports issued by the Department of Foreign Affairs in 1988, 1993, 1998, 2009, and 2014

Poe's Tax Identification Number ID card issued by the Bureau of Internal Revenue

Poe's sworn petition filed with the BI to reacquire her n

atural-born Philippine citizenship pursuant to Republic Act Number 9225

Poe's

Oath of Allegiance to the Philippines under RA 9225

Poe's petitions for derivative citizenship on behalf of her 3 children

Office Order Number AFF-06-9133 granting Poe's petitions issued by the Bureau of Immigration (BI)

BI-issued Identification Certificates in Poe's name and in the names of her 3 children

Stub of Poe's application form when she registered as a voter at Baran

gay Santa Lucia, San Juan City, on 31 August 2006

Poe's appointment as MTRCB chairperson

Poe's

"Affidavit of Renunciation of Allegiance to the United States of America and Renunciation of American Citizenship" dated 20 October 2010

Poe's transmittal letter (containing her Affidavit of Renunciation) to the BI

Poe's Oath of Office as MTRCB chairperson dated

21 October 2010

Poe's

Oath/Affirmation of Renunciation of Nationality of the United States dated 12 July 2011 executed before the Vice Consul at the USA Embassy in Manila

Poe's

accomplished sworn "Questionnaire" before the US Vice Consul

Certificate of Loss of Nationality of the United States issued by the U.S. Vice Consul attesting that under USA. laws, Poe lost her USA citizenship effective 21 October 2010 when she took her oath of office as chairperson of the MTRCB

Last page of Poe's USA passport reflecting that Poe lost her USA citizenship effective 21 October 2010

Poe's Certificate of Candidacy for Senator

Rizalito David's Affidavit-Complaint filed with the COMELEC Law Department
Below are the copies of the documents released by her office on Wednesday, September 2:
– Rappler.com
Who won in the 2016 Philippine elections?
Check out the 2016 official election results through the link below:
Check out the 2016 unofficial election results for the national and local races through the links below
For live updates on the aftermath of the May 9 elections, check out our extensive
2016 Philippine elections
coverage!

In these changing times, courage and clarity become even more important.
Take discussions to the next level with Rappler PLUS — your platform for deeper insights, closer collaboration, and meaningful action.
Sign up today and access exclusive content, events, and workshops curated especially for those who crave clarity and collaboration in an intelligent, action-oriented community.
As an added bonus, we're also giving a free 1-year Booky Prime membership for the next 200 subscribers.
You can also support Rappler without a PLUS membership. Help us stay free and independent by making a donation: https://www.rappler.com/crowdfunding. Every contribution counts.