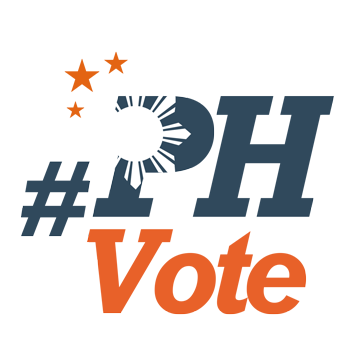 1
Binay to businessmen: We'll be partners for the country's good

MANILA, Philippines – Vice President Jejomar Binay told businessmen that should he be elected president, he will "periodically meet and consult" with the business sector and do away with practices that were not business-friendly under the Aquino administration.
"We shall allow businessmen, our partners in economic growth and development, to freely say the good and the bad. Together, we can arrive at more win-win situations," Binay said in a speech at the Wallace Business Forum at the Makati Shangri-La Hotel on Thursday, September 3.
Saying his governance will be anchored on "competence, inclusiveness, and compassion," he assured: "I do not just plan or promise – I get things done."
According to the standard-bearer of the opposition party United Nationalist Alliance, the following will be among his business and economic policies if he wins as president in 2016:
Foster economic growth and progress that will trickle down to the poor
Convene the Legislative Executive Development Advisory Council (LEDAC) and the Judicial Executive Legislative Advisory Council (JELAC) more often
Honor the government's business contracts
Shorten government processes related to business registration
Improve the country's competitiveness rankings
Continue the Public-Private Partnership (PPP) program
"I will focus on the proper implementation and monitoring of projects and programs and see to it that economic growth and progress are cascaded to the poor and marginalized as we had done in Makati," said Binay, who was mayor of Makati for 21 years.
He has been flaunting the programs he implemented in the country's premier business district in his provincial sorties, promising to do them nationwide if elected as president. (READ: Binay in Mindanao: I will make you rich, like Makati)
The Vice President, who is facing corruption allegations over several anomalous contracts and projects during his time as mayor, resigned from President Benigno Aquino III's Cabinet on June 24. He cricitized the "crooked and failed" government.
The Binay Cabinet
In an interview with reporters after Thursday's forum, Binay said he would only appoint experienced people to the Cabinet.
"Marami namang magagaling in the past na nagpatuloy bilang mga nagtatrabaho doon sa departamentong kanilang pinanggalingan. 'Yun ang ating kunin, 'yung mga proven to be successful," he said.
(There are many competent individuals in the past who continued working for the department they came from. They will be the ones we will be getting, those who have proven to be successful.)
Legislative and judicial support
According to Binay, meeting with the LEDAC and JELAC "as often as necessary, but at least quarterly" will promote a better understanding of key issues that require the support of the legislative and judicial branches.
The Vice President said that regular meetings with the LEDAC and JELAC will "facilitate a consensus and even faster, but sound, decision on key policy issues."
He added that these meetings will show a "favorable" image to investors saying that the Philippines' 3 branches of government are "working closely together."
"For instance, the controversy over the Disbursement Acceleration Program or DAP could have been prevented or even resolved properly if only the President had consulted the judiciary and legislative branches" before implementing it, said Binay.
The Vice President is referring to the program initiated by the Aquino administration to boost the economy by transferring unused funds for slow-disbursing projects to fast-disbursing ones.
In 2014, the Supreme Court ruled that 3 schemes under the DAP are unconstitutional, earning the President an onslaught of criticisms. (READ: Binay calls Ombudsman probe on DAP offenses a 'drama')
A more business-minded gov't
Binay also told the audience at the Wallace Business Forum that a government with him at the helm will "honor the sanctity of contracts."
"[This] was not displayed in the contracts of this administration with the MRT­­­3 maintenance provider, among others," he said. (READ: Still no takers for MRT3 maintenance contract)
The Vice President said he will also seek to improve any government transactions related to business registration.
"From 16 steps over 34 days, we shall work towards reducing it to 6 steps over 8 days to further improve the country's competitiveness," he said.
"If the basic requirements have been met, provisional permits shall be issued. If there is no decision from a certain department or agency within a certain number of days, the application will be considered as good as approved so as not to stall the process," Binay added.
Competitiveness and continuity
According to the Vice President, his long experience in local governance taught him the importance of "continuity, predictability, and sustainability."
"Development is a product of continued implementation of good reforms, imbedded with new ones," he said.
Binay said he would strive to improve the country's competitiveness rankings. (READ: PH jumps 7 notches in WEF competitiveness rankings)
"From 2011 to 2015, the Philippines has moved up a total of 53 notches in the ease of doing business report. We shall continue reforms, spearheaded by the national competitiveness council, in order to push the country in the top third of the global rankings in 2016," he said.
Binay added that he would continue implementing the PPP program, another flagship program of Aquino, as long as the projects are "above board and will truly benefit Filipinos."
"We shall actively push for the enactment of pending bills, such as amendments to the build-operate-transfer law and the right-of-way bill, to address the inadequacies and several delays experienced under the current administration," said Binay. – Rappler.com
Who won in the 2016 Philippine elections?
Check out the 2016 official election results through the link below:
Check out the 2016 unofficial election results for the national and local races through the links below
For live updates on the aftermath of the May 9 elections, check out our extensive
2016 Philippine elections
coverage!

We keep you informed because you matter
We tell you the stories that matter. We ask, we probe, we explain.
But as we strive to do all this and speak truth to power, we face constant threats to our independence.
Help us make a difference through free and fearless journalism. With your help, you enable us to keep providing you with our brand of compelling and investigative work.
Joining Rappler PLUS allows us to build communities of action with you. PLUS members will receive our editorial newsletters and industry reports, get to join exclusive online conversations with our award-winning journalists, and be part of our monthly events.
Make your move now. Join Rappler PLUS.