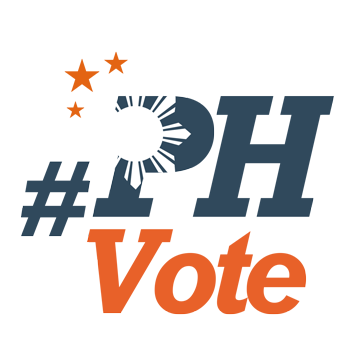 1
Grace Poe campaign manager is Duterte's nephew

MANILA, Philippines – Some say blood is thicker than water. But in Philippine politics, that's not always the case.
Case in point: Outgoing Cebu 5th District Representative Ace Durano is a relative of presidential bet Davao City Mayor Rodrigo Duterte. Durano's father, Danao City Mayor Ramon Durano III, and Duterte are 2nd degree cousins.
Durano also happens to be the campaign manager of Senators Grace Poe and Francis Escudero, as well as their senatorial slate.
But for Durano, there is no conflict. After all, he said, Duterte has not approached their local Bakud party in the 5th District of Cebu, in the same way the party has not declared support for the mayor.
"It's a non-issue for Senators Grace and Chiz. Bakud is known to stand on its commitment no matter what," Durano told Rappler on Monday, November 30.
In 2013, the political family and their Bakud party forged an alliance with the ruling Liberal Party, with Durano winning a seat in Congress. At the time, the Nationalist People's Coalition, the country's 2nd biggest political party, was still a strong administration ally. Now, NPC is widely believed to be supporting the Poe-Escudero tandem.
While Bakud already endorsed LP bets Hilario "Junjun" Davide III for Cebu governor and Agnes Magpale for vice governor in 2016, they are now backing the candidacies of Poe and Escudero for the two highest national posts.
"Key leaders of Bakud committed to Senators Grace and Chiz already. And Bakud will work as one for the candidacy of Senators Grace and Chiz when the campaign starts," Durano said.
'Full trust'
Poe's camp has considered Duterte "a strong" contender. Poe earlier said Duterte's entry in the presidential race would further divide the votes among presidential bets. (READ: Grace Poe: Let Rodrigo Duterte run for president)
But the front runner in the presidential race said she has no questions on Durano's support for her, amid his blood ties with the popular mayor.
"I respect and have full trust and confidence in Representative Ace. Our bond is based on our common goals for the good of the country," Poe told Rappler in a text message.
Her running mate Escudero echoed Poe's sentiment, saying they have already discussed the issue months ago.
"He is the campaign manager of the Senate slate and in Cebu and part of the campaign central committee that handles our campaign. It is not an issue and we have already discussed this possibility or eventuality even before Mayor Duterte declared [his presidential bid]," Escudero said.
To further prove their point, Poe's spokesman Rex Gatchalian said that when Poe met with the Duranos and local party leaders in October, it was a "clear" sign of their agreement on "where to take the country."
"We don't think it's a cause for concern. Cong. Ace and Sen. Poe share common advocacies and vision for the country. This common vision for the country led to Cong. Ace signing up as campaign manager of PGP [Partido Galing at Puso]. He is fully behind the candidacies of Sen. Poe and Sen. Escudero," Gatchalian said. – Rappler.com
Who won in the 2016 Philippine elections?
Check out the 2016 official election results through the link below:
Check out the 2016 unofficial election results for the national and local races through the links below
For live updates on the aftermath of the May 9 elections, check out our extensive
2016 Philippine elections
coverage!