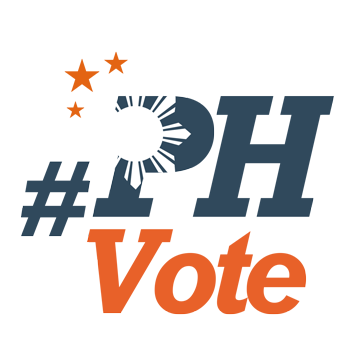 2
Roxas, Robredo woo the Bicolano vote
After kicking off the campaign trail in Capiz and Iloilo, the Roxas-Robredo tandem fly to Bicol, where Leni Robredo appeals to her fellow Bicolanos to support her president, Mar Roxas.
Bea Cupin reports.

It's both a homecoming and a kickoff but Camarines Sur representative Leni Robredo says she's not here to win votes for herself.
In a series of campaign sorties in the cities of Iriga and Naga, Robredo, the vice presidential bet of the ruling Liberal party makes an emotional appeal to her province mates: support my standard bearer Manuel Roxas II
LENI ROBREDO, VICE PRESIDENTIAL CANDIDATE: If you help me with the upcoming elections, it would mean a lot to me if you also helped Secretary Mar because I will be able to get a lot of work done if your president is also my president.
Roxas, Robredo and the LP-led Daang Matuwid slate visit Camarines sur on February 12 as part of its week long kick off for the 2016 elections.
SALVIO FORTUNO, CAMARINES SUR CONGRESSMAN: So if Mar Roxas wins, so will Leni Robredo. After 6 years, the next President of the Republic of the Philippines will be a Bicolana from Camarines Sur in the person of Leni Robredo.
Naga City is the hometown of Robredo – where she was born, where she grew up and where she met her husband, former interior chief and Naga mayor, the late Jesse Robredo.
It's Jesse that binds Robredo to the ruling LP – a party he was fiercely loyal to – and to Roxas, a close friend of her late husband's.
LENI ROBREDO: The true test of Secretary Mar's loyalty and friendship happened when my husband met an accident. I couldn't go to Masbate even if I wanted to because I couldn't leave my 3 daughters. However, I knew that one of his most steadfast friends will be coming to his rescue. The time when the plane carrying my husband went missing 3 days and 3 nights, he kept watch. He stayed there, kept me updated every hour, letting me know the search and rescue operations were constantly looking for the plane,
Camarines Sur is expected to go for Robredo but politicians here -- mostly those from entrenched political families -- are split on who to support for president.
When he ran for vice president in 2010, Roxas won in Naga city, lost in Iriga city, and won by a small margin in Camarines Sur.
Home to over a million voters, will Camarines Sur also go for its daughter's chosen partner?
Bea Cupin, Rappler, Naga City. – Rappler.com
Who won in the 2016 Philippine elections?
Check out the 2016 official election results through the link below:
Check out the 2016 unofficial election results for the national and local races through the links below
For live updates on the aftermath of the May 9 elections, check out our extensive
2016 Philippine elections
coverage!