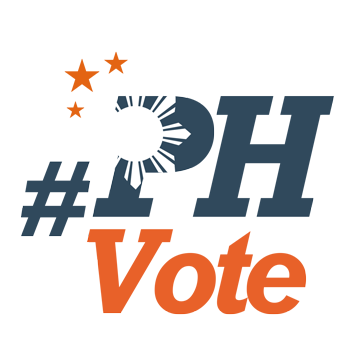 1
Lawyers, human rights defenders, advocates back Leni Robredo

MANILA, Philippines – "Laban namin ang laban ni Leni (Our fight is Leni's fight)," said a group of alternative lawyers, legal advocates, paralegals, and human rights defenders.
About 253 of them signed a statement supporting administration vice presidential candidate Leni Robredo and her platform of empowering the people at society's margins. (READ: Why Leni Robredo is my choice of conscience)
"Our endorsement of a true public servant like Leni is equal to our continuing commitment to the advocacy for programs and policies that empower communities through equal access to education, employment, food, land and other resources, and justice," they said.
"To champion her is to elevate our shared aspirations for gender equality, peace and sustainable development," they added. (READ: The Leader I Want: Leni Robredo's to-fix list for 2016)
Before she was a legislator, Robredo worked as a human rights lawyer and development worker.
While a lawyer, Robredo was part of the non-governmental legal group Sentro ng Alternatibong Lingap Panligal (Saligan), and handled the case for the Sumilao farmers as a volunteeer lawyer.
This, and her welcoming of the protesters in Naga in 2007, were part of the reasons behind the ongoing march of the Sumilao farmers. (READ: Sumilao farmers march again, this time for Leni Robredo)
Her advocacy and work included empowering people in the marginal sectors. This later became part of her "inaangat ang nasa laylayan ng lipunan (raising those at society's margins)" platform.
"We make public our support for Leni not because she is one of us, but because she is one with the marginalized individuals and communities in their relentless advocacy for justice," the group said.
Condemning abuses
The group also took the opportunity to "condemn beliefs and behavior that contribute to promoting extrajudicial killings, gender-based violence, as well as discrimination against the poor and marginalized."
They urged Filipinos to "reject electoral candidates whose profiles defy and suppress our country's democratic principles and practices."
But aside from engaging in the elections, they said they wanted justice, and emphasized the role civil society played in the fight against human rights abuses.
"We continue to demand accountability for the repeated cases of human rights violations and continuing plunder of public funds, from the years of the dictatorship until recent times," they added.
Like the group, Robredo has not minced words when speaking against human rights violations, both old and new.
She said she was saddened by presidential bet Rodrigo Duterte's actions towards women, saying it degraded women's dignity. The iron-clad leadership style also did not appeal to her, adding she favored a participatory, inclusive government.
Robredo also hit past abuses, particularly during the Marcos regime. Her leading opponent in the race is the late dictator's son, Senator Ferdinand "Bongbong" Marcos Jr. She has said that Marcos' victory would make the Philippines the laughingstock of the world.
She also said that she was not in favor of allowing the elder Marcos to be buried in the Heroes' Cemetery because being laid to rest there "is something that's deserved" and only for those "who should be models of every Filipino."
The Philippine Army had earlier said that the Heroes' Cemetery is the final "resting place for Filipino soldiers, presidents, dignitaries, national artists/scientists/boy scouts, and thousands of soldiers who perished in the Second World War and Korean War."
Those who cannot be buried in the cemetery are those who were "dishonorably separated, reverted, or discharged from the service; and those who were convicted of an offense involving moral turpitude." This is the basis to deny the proposed Marcos which is being pushed by his family and promised by some candidates.
Robredo ranked low in earlier surveys but had inched her way as one of the leading contenders. She placed first in the April 14 TV5 Bilang Pilipino Mobile Survey conducted by Social Weather Stations (SWS), though with only a narrow lead over Marcos. – Bea Orante/Rappler.com
Who won in the 2016 Philippine elections?
Check out the 2016 official election results through the link below:
Check out the 2016 unofficial election results for the national and local races through the links below
For live updates on the aftermath of the May 9 elections, check out our extensive
2016 Philippine elections
coverage!