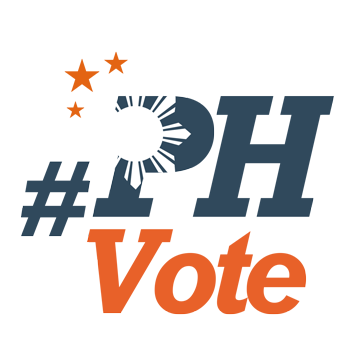 1
Duterte, Joma on Skype: Ceasefire if Davao mayor becomes president

NORTH COTABATO, Philippines – Davao City Mayor Rodrigo Duterte and exiled communist leader Jose Maria Sison have agreed to observe a ceasefire between government and New People's Army (NPA) forces if Duterte gets elected as president.
The ceasefire – meant to pave the way for peace negotiations for Mindanao – will cover not just the Communist Party of the Philippines-National Democratic Front (CPP-NDF) but also revolutionary groups like the Moro Islamic Liberation Front (MILF) and the Moro National Liberation Front (MNLF)
Duterte revealed this agreement on Tuesday, April 26, as he spoke to the community in Barangay Batang in Tulunan, North Cotabato, before the release of PFC Eduardo Hilaga Jr.
Hilaga is the 6th of the 11 prisoners of war whom the NPA has released to Duterte this week. Five POWs are still being held by the rebels in southern Mindanao.
Duterte said he talked with NDF founding chairman Sison via Skype Monday night. Sison is in The Netherlands.
"Now it's time to stop. Nag storya mi ni Sison sa Skype gabii, wala kabalo ang mga military sa pikas kuarta nga angn akong kaistorya sa pikas kuarta si Sison, kana si Sison 1970 naminaw ako ana niya. Una ko nga membro sa Kabataang Makabayan niadto, mao na nga 1970 kutob anang pagka aktibista. Karon 70 anyos na lang ko naa lang gihpaon ang gira. Maestro ko man na mao akong gi ingan, sir, pauli diri kay ma istorya ta, unsaon na lang na, magsige na lang ta ug gira ning saad sya gabii nga ug modaug ko mouli sya ako syang dad on ngari aron maka programa programa ta," Duterte said.
(Now it's time to stop. I talked with Sison last night on Skype. The military in the other room did not know I was talking to Sison. Since 1970 I'd been listening to Sison because I was among the first members of the Kabataang Makabayan. Now, I am 70 years old, still there is war. He was my teacher, so I told him, sir, please come home, let's talk. We are always at war, what will happen? So he promised to me if I win the presidency, he will come home and I will bring him here, let's have a program.)
A ceasefire, according to Duterte, is necessary for leaders of different groups to talk and hopefully achieve peace. "It will take about two to three years, but we must talk," he told reporters.
A teary-eyed Hilaga told reporters he was taken by the rebels on April 21, when the NPA established a checkpoint along Malasila, Makilala, North Cotabato.
Rushing on his motorbike, and to report to his headquarters, he identified himself at the checkpoint as member of the 7th Infantry Brigade of the 602nd brigade based in Tulunan. He thought those manning the checkpoint were fellow soldiers.
Duterte turned over Hilaga to the Eastern Mindanao Command late Tuesday afternoon. – Rappler.com
Who won in the 2016 Philippine elections?
Check out the 2016 official election results through the link below:
Check out the 2016 unofficial election results for the national and local races through the links below
For live updates on the aftermath of the May 9 elections, check out our extensive
2016 Philippine elections
coverage!