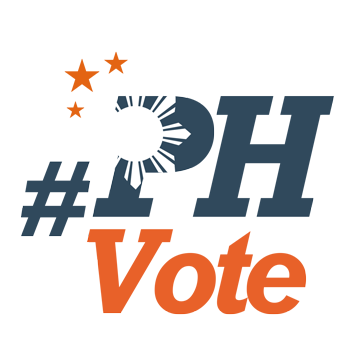 1
Duterte, Robredo to be proclaimed next week

MANILA, Philippines – Davao Mayor Rodrigo Duterte and Camarines Sur 3rd District Representative Leni Robredo will be officially president- elect and vice president-elect, respectively, early next week.
Congress, sitting as National Board of Canvassers, completed the official count of votes for president and vice president past 7 pm on Friday, May 27.
Duterte of the Partido Demokratiko Pilipino-Lakas ng Bayan got a winning vote of 16,601,997 for president, while Robredo of the Liberal Party (LP) won as vice president with 14,418,817 votes.
Duterte had a lead of almost 7 million votes over second-placer Manuel Roxas II of LP. (READ: Duterte camp on end of canvassing: Victory now official)
Robredo had a slim lead of 263,473 votes over strongest rival Senator Ferdinand Marcos Jr of the Nacionalista Party. (READ: Robredo tells supporters: Win impossible without you)
Senator Aquilino Pimentel III, head of the Senate panel in the joint canvassing committee, earlier said that the winning candidates would be proclaimed on Monday, May 30.
However, Robredo's lawyer Romeo Macalintal said on Friday that the proclamation could take place on Tuesday yet.
Congress finished tallying all 167 certificates of canvass from provinces, chartered cities, and local and overseas absentee voting in 3 days starting Wednesday, May 25.
Pimentel directed the members of the committee to re-convene at 2 pm on Monday for the presentation of the committee report.
Members of the committee are set to sign the report and issue a resolution to proclaim Duterte and Robredo as president and vice president, respectively.
Exactly a month later, on June 30, Duterte and Robredo will take their oath, then marking the start of a new 6-year administration.
Duterte earlier said that he will not be flying to Manila for his proclamation, without providing a reason.
Pimentel previously said Duterte's presence is not mandatory, but encouraged his party mate to attend.
Robredo, who received the news of her victory on what would have been the 58th birthday of her late husband Jesse Robredo, will be coming to Manila for her proclamation. – Rappler.com
Who won in the 2016 Philippine elections?
Check out the 2016 official election results through the link below:
Check out the 2016 unofficial election results for the national and local races through the links below
For live updates on the aftermath of the May 9 elections, check out our extensive
2016 Philippine elections
coverage!

We keep you informed because you matter
We tell you the stories that matter. We ask, we probe, we explain.
But as we strive to do all this and speak truth to power, we face constant threats to our independence.
Help us make a difference through free and fearless journalism. With your help, you enable us to keep providing you with our brand of compelling and investigative work.
Joining Rappler PLUS allows us to build communities of action with you. PLUS members will receive our editorial newsletters and industry reports, get to join exclusive online conversations with our award-winning journalists, and be part of our monthly events.
Make your move now. Join Rappler PLUS.