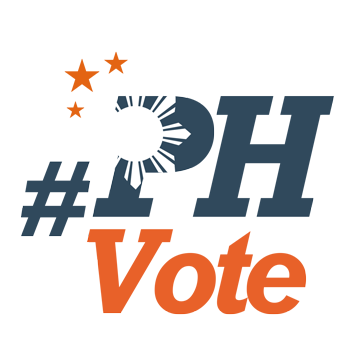 2
Women in top 5 of Pulse Asia poll on 2019 senatorial race

MANILA, Philippines – If elections were held in the first week of September, the top 5 seats in the Senate would go to women, according to Pulse Asia's latest Ulat ng Bayan survey on the 2019 senatorial elections, released on Saturday, September 22.
Based on the survey held from September 1 to 7, only 49% of Filipinos already have 12 preferred senatorial candidates for the May 2019 elections.
"If the May 2019 elections were held during the survey period, 17 out of the 66 individuals included in Pulse Asia Research's September 2018 electoral probe would have a statistical chance of winning," Pulse Asia said.
Senator Grace Poe is again leading the pack with a voter preference of 70.1% – a statistical ranking of solo first place – followed by Senator Cynthia Villar with 57.7% and Taguig City Representative Pia Cayetano with 54.4%.
Senator Nancy Binay and Davao City Mayor Sara Duterte Carpio rounded up the top 5, with 50.6% and 39.5%, respectively.
Here are the probable winners in the Senate race, if elections were held during the survey period:
1st place: Senator Grace Poe (70.1%)
2nd-3rd places: Senator Cynthia Villar (57.7%)
2nd-4th places: Taguig City Representative Pia Cayetano (54.4%)
3rd-4th places: Senator Nancy Binay (50.6%)
5th-6th places: Davao City Mayor Sara Duterte Carpio (39.5%)
5th-7th places: Senator Juan Edgardo Angara (37.1%)
6th-10th places: Former senator Jinggoy Estrada (34.6%)
7th-11th places: Ilocos Norte Governor Imee Marcos (32.6%)
7th-11th places: Senator Aquilino Martin Pimentel III (32.4%)
7th-11th places: Former senator Lito Lapid (32.2%)
8th-17th places: Former senator Sergio Osmeña III (29.8%)
11th-17th places: Former interior secretary Manuel Roxas II (27.7%)
11th-17th places: Actor Robin Padilla (27.4%)
11th-17th places: Former senator Ramon Bong Revilla Jr (27.4%)
11th-17th places: Broadcaster Ramon Tulfo (27%)
11th-17th places: Bureau of Corrections chief Ronald dela Rosa (27%)
11th-17th places: Senator JV Ejercito (26.7%)

Among possible opposition Senate bets, only Roxas got in the so-called winners' circle in the latest survey. Opposition Senator Paolo Benigno Aquino IV, ranked 6th to 14th place in the June survey, and ranked 17th in the latest survey with 20.1%.
Other members of in the initial opposition Senate list who were included in the survey ranked as follows:
Actress Agot Isidro (6.6%, 29th-38th places)
Former Quezon representative Erin Tañada (3.4%, 36th-46th places)
Magdalo Representative Gary Alejano (1.6%, 44th-62nd places)
Lawyer Chel Diokno (1.6%, 44th-62nd places)
Singer Leah Navarro (1.5%, 44th-62nd places)
Former communications undersecretary Manuel Quezon III (1.4%, 45th-63rd places)
Election lawyer Romulo Macalintal (1.3%, 45th-63rd places)
Singer Jim Paredes (1.1%, 45th-63rd places)
Former Akbayan representative Ibarra Gutierrez (0.9%, 47th-65th places)
Former solicitor general Florin Hilbay (0.2%, 57th-66th places)
Meanwhile, below are the rankings of those among PDP-Laban's "very possible" senatorial slate:
Special Assistant to the President Bong Go (14.1%, 22nd-27th places)
Presidential Political Adviser Francis Tolentino (11.4%, 24th-30th places)
Davao City 1st District Representative Karlo Nograles (9.0%, 27th-33rd places)
Presidential Spokesperson Harry Roque (7.7%, 29th-36th places)
Makati City 1st District Representative Monsour del Rosario (3.7%, 36th-45th places)
Maguindanao 2nd District Representative Zajid Mangudadatu (2.2%,39th-56th places)
Quirino Representative Dakila Carlo Cua (0.7%, 49th-66th places)
During the survey period, among the major issues were President Rodrigo Duterte's Proclamation No 572 ordering the voiding of the amnesty granted to opposition Senator Antoio Trillanes IV and his arrest.
Pulse Asia said that the nationwide survey is based on a sample of 1,800 registered voters 18 years old and above. The nationwide survey has a ± 2% error margin at the 95% confidence level, while error margins of ±6 for Metro Manila, ±3 for the rest of Luzon, and ±5 each for the Visayas and Mindanao, all at a 95% confidence level. – Rappler.com
In these changing times, courage and clarity become even more important.
Take discussions to the next level with Rappler PLUS — your platform for deeper insights, closer collaboration, and meaningful action.
Sign up today and access exclusive content, events, and workshops curated especially for those who crave clarity and collaboration in an intelligent, action-oriented community.
As an added bonus, we're also giving a free 1-year Booky Prime membership for the next 200 subscribers.
You can also support Rappler without a PLUS membership. Help us stay free and independent by making a donation: https://www.rappler.com/crowdfunding. Every contribution counts.