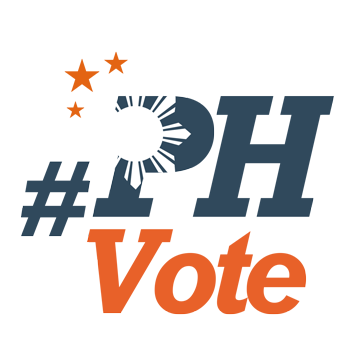 1
2019 midterm elections: Over 18,000 posts up for grabs

MANILA, Philippines – More than 18,000 national and local positions will be up for grabs in the midterm elections on May 13, 2019.
Aspirants to these positions are expected to troop to offices of the Commission on Elections (Comelec) to file their certificates of candidacy (COC) from October 11 to 12 and from October 15 to 17, 2018.
Based on information from Comelec, the following elective seats will be available:
| | |
| --- | --- |
| 12 | senators |
| 59 | party-list representatives |
| 243 | district representatives |
| 81 | governors |
| 81 | vice governors |
| 780 | provincial board members |
| 145 | city mayors |
| 145 | city vice mayors |
| 1,628 | city councilors |
| 1,489 | municipal mayors |
| 1,489 | municipal vice mayors |
| 11,916 | municipal councilors |
| 1 | ARMM regional governor |
| 1 | ARMM regional vice governor |
| 24 | ARMM regional assemblymen |
The poll body initially allocated a total of 18,081 seats through Comelec Resolution No. 10418 issued on September 5. Since then, President Rodrigo Duterte have signed laws creating 5 new congressional districts.
Republic Act (RA) 11069 created an 8th district for vote-rich Cavite, and effectively gave General Trias City its own legislative district.
In line with this, Comelec issued Resolution No. 10431 to revise its seat allocations: one additional member in the House of Representatives and two more provincial board members for Cavite, plus two more city councilors for General Trias City.
Then, RA 11077 split the province of Aklan into two legislative districts, RA 11078 gave Calamba City in Laguna its own district, and RA 11080 reapportioned the province of Isabela into 6 districts.
Comelec promulgated Resolution No. 10433 to align with these changes.
Aklan will get one additional House member, but its total number of board members will remain the same at 10.
Isabela will have two more House seats and two new provincial board members.
Besides its own member in the House, Calamba City will have two more city councilors, but it will continue to elect board members for the 2nd provincial district of Laguna. – Rappler.com
In these changing times, courage and clarity become even more important.
Take discussions to the next level with Rappler PLUS — your platform for deeper insights, closer collaboration, and meaningful action.
Sign up today and access exclusive content, events, and workshops curated especially for those who crave clarity and collaboration in an intelligent, action-oriented community.
As an added bonus, we're also giving a free 1-year Booky Prime membership for the next 200 subscribers.
You can also support Rappler without a PLUS membership. Help us stay free and independent by making a donation: https://www.rappler.com/crowdfunding. Every contribution counts.