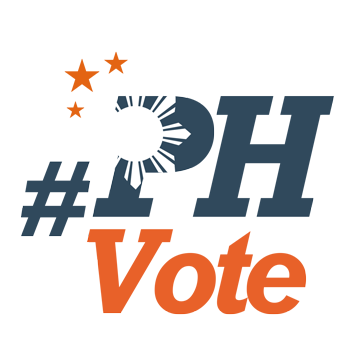 1
Extend Mindanao martial law? It failed to address human dignity – Gutoc

MANILA, Philippines – Marawi civic leader and senatorial aspirant Samira Gutoc is opposing a 3rd extension of the martial law in Mindanao, saying martial rule in the southern island has not addressed basic human dignity issues.
In a #TheLeaderIWant interview with Rappler on Friday, November 9, Gutoc explained why she continues to oppose martial law in Mindanao, which President Rodrigo Duterte imposed due to the months-long war between homegrown terrorists and government troops in Marawi City.
"Nakita natin (We can see that) after 17 months of Marawi that there is still not food accessible for the poorest, there's still missing people, there [are] children who are still hospitalized. It doesn't say that martial law has fully addressed basic human dignity issues," said Gutoc.
"You don't need martial law ruling. Hindi ka araw-araw may martial law (You don't need martial law every day)," she added. (READ: Esperon: Martial law extension is last resort, unless Mindanaoans ask for it)
The Liberal Party's senatorial bet believes people-centered movements, not another martial law extension, would help bring about peace in Mindanao.
"Peace movements are grassroots. Definitely we work with the church, we work with grassroots leaders and movements of masses across Mindanao… As LGUs (local government units), tayong mga mayors (as mayors), are we giving up power? As congressmen, are we giving up power to suppress rebellion within our communities?" asked Gutoc.
"Nasa atin 'yon eh. Nasa ating karapatan (It's in us. It is part of our rights) – the will to walk the streets and stop criminals, talk to emissaries and liaison people to stop terrorism, stop the kids who are thinking this way. Importante 'yon eh (That's important). You don't give up power, because that's what martial law says. You're giving it up for national implementation," she added.
In July last year, Gutoc had made an emotional appeal to lawmakers not to extend martial law for the first time. She tearfully exposed alleged human rights abuses committed by the military. But Congress members did not heed her call and instead granted Duterte's request to extend martial rule in the southern island.
When Gutoc delivered her speech in Congress, she had already resigned from the Bangsamoro Transition Commission following the imposition of martial law in Mindanao and Duterte's controversial remarks about soldiers raping women under martial rule.
Gutoc said Duterte focused too much on fixing drugs and criminality that it "failed" in the preservation of human life.
"I would say that this administration has to recommit to the fundamental precepts of what Mindanao stands for, which is interfaith, solidarity and peace. Very important po 'yan (That's important). You cannot escape from faith, from respecting human life," said Gutoc. – Rappler.com
We keep you informed because you matter
We tell you the stories that matter. We ask, we probe, we explain.
But as we strive to do all this and speak truth to power, we face constant threats to our independence.
Help us make a difference through free and fearless journalism. With your help, you enable us to keep providing you with our brand of compelling and investigative work.
Joining Rappler PLUS allows us to build communities of action with you. PLUS members will receive our editorial newsletters and industry reports, get to join exclusive online conversations with our award-winning journalists, and be part of our monthly events.
Make your move now. Join Rappler PLUS.