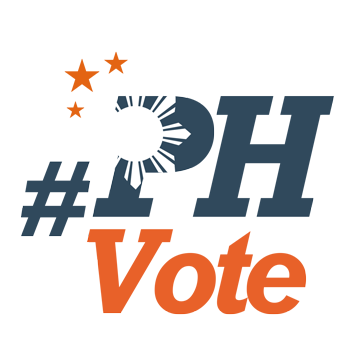 2
PNP places 18 areas on election watchlist

MANILA, Philippines – The Philippine National Police (PNP) on Saturday, December 29, listed 18 towns and cities as "areas of grave concern" in the 2019 midterm elections.
The PNP said towns and cities included in its list of hotspots fall under the "Category 3" classification.
Category 3 areas have had incidents of election-related violence involving officials vying for elected posts. The PNP considered incidents which took place as far back as the filing of certificates of candidacy in October.
The PNP classifies areas which have had violent incidents under 3 categories.
Category 1 are places which have had incidences due to intense political rivalries.
Falling under Category 2 are areas which the PNP says have "serious armed threats" by "organized threat groups." Examples of threat groups are the New People's Army, the Bangsamoro Independent Freedom Fighters (BIFF), and Abu Sayyaf Group (ASG), among others.
Areas named in the PNP watchlist released Saturday may also have Category 1 and Category 2 factors.
The PNP's "areas of grave concern" are the following:
Ilocos Region
La Union
Sudipen
Balawan
Cagayan Valley
Isabela
Jones
Calabarzon
Batangas
Emery
Mimaropa
Oriental Mindoro
Roxas
Bicol Region
Masbate
Balud
Dimasalang
Zamboanga Peninsula
Zamboanga del Sur
Pagadian City
Northern Mindanao
Misamis Oriental
Cagayan de Oro City
Autonomous Region in Muslim Mindanao
Basilan
Hadji Mohammad Ajul
Lantawan
Tipo-Tipo
Lanao del Sur
Marawi City
Sultan Dumalondong
Maguindanao
Mamasapano
Shariff Aguak
Shariff Saydona Mustapha
Datu Unsay
The PNP added that areas in Category 3 may also be placed under Commission on Elections (Comelec) control, meaning the poll body will have direct supervision and control over local officials there.
Aside from this, the Comelec will also exercise "full control" over all national and local law enforcement agencies, as well as military officers assigned in the area.
The Comelec earlier said it was considering placing Daraga, Albay, under Comelec control after AKO Bicol Representative Rodel Batocabe was killed and two bodies were found lifeless in the same town the day after.
Batocabe's family believes local politics may have been the motive behind the slay. Batocabe was running for mayor of Daraga. – Rappler.com
We keep you informed because you matter
We tell you the stories that matter. We ask, we probe, we explain.
But as we strive to do all this and speak truth to power, we face constant threats to our independence.
Help us make a difference through free and fearless journalism. With your help, you enable us to keep providing you with our brand of compelling and investigative work.
Joining Rappler PLUS allows us to build communities of action with you. PLUS members will receive our editorial newsletters and industry reports, get to join exclusive online conversations with our award-winning journalists, and be part of our monthly events.
Make your move now. Join Rappler PLUS.