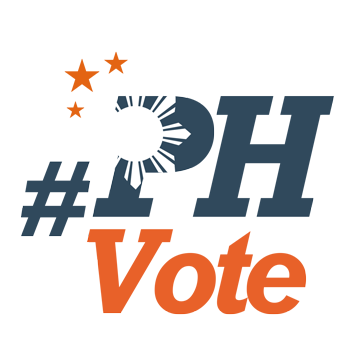 1
Otso Diretso asks Comelec for debate with Hugpong ng Pagbabago

MANILA, Philippines – Opposition senatorial slate Otso Diretso asked the Commission on Elections (Comelec) on Thursday, February 28, to facilitate a debate between them and the Duterte-allied ticket Hugpong ng Pagbabago (HNP).
In a letter to Comelec Chairman Sheriff Abas, Otso Diretso senatorial candidates said their request was in line with the call of HNP chairperson Sara Duterte "to find a third-party organizer for the debate." Duterte, daughter of President Rodrigo Duterte, is the mayor of the President's hometown Davao City.
Otso Diretso bets Romulo Macalintal, Gary Alejano, Samira Gutoc, and Florin Hilbay personally filed their letter of request at the Comelec headquarters in Intramuros, Manila, on Thursday morning.
"The debate between the candidates of these two political groups was planned but it appears that the Hugpong ng Pagbabago would not agree unless formal rules or guidelines are set up and an independent body would facilitate or conduct the same," Otso Diretso wrote.
Otso Diretso said they believe in "the independence and impartiality of the Comelec in the conduct of the elections."
"We are one with the Comelec in empowering the electorate to make more informed choices," the opposition slate said.
Otso Diretso listed the following candidates in their list of participants in the proposed debate:
Otso Diretso candidates
1. Alejano, Gary (LP)
2. Aquino, Benigno Bam (LP)
3. Diokno, Chel (LP)
4. Gutoc, Samira (LP)
5. Hilbay, Pilo (Aksyon)
6. Macalintal, Macaromy (Independent)
7. Roxas, Mar (LP)
8. Tañada, Lorenzo Erin Tapat (LP)
Hugpong ng Pagbabago candidates
1. Angara, Edgardo Sonny (LDP)
2. Bong Revilla, Ramon Jr (Lakas)
3. Cayetano, Pia (NP)
4. Dela Rosa, Bato (PDP-Laban)
5. Ejercito Estrada, JV (NPC)
6. Estrada, Jinggoy (PMP)
7. Go, Bong Go (PDP-Laban)
8. Mangudadatu, Dong (PDP-Laban)
9. Manicad, Jiggy (Independent)
10. Marcos, Imee (NP)
11. Pimentel, Koko (PDP-Laban)
12. Tolentino, Francis (PDP-Laban)
13. Villar, Cynthia (NP)
Otso Diretso proposed the following topics for the debate, and said HNP can add their own suggestions as well:
foreign incursions in Philippine waters
influx of foreign labor as many Filipinos remain unemployed
the Tax Reform for Acceleration and Inclusion law
the rise in unsolved murders across the Philippines
lowering of the minimum age of criminal responsibility
corruption and cronyism
Otso Diretso earlier challenged HNP to a debate in Manila on Monday, February 25, but the administration candidates did not show up. Duterte said HNP is not keen on a "palengke-style" (wet market-style) debate challenge. – Rappler.com
We keep you informed because you matter
We tell you the stories that matter. We ask, we probe, we explain.
But as we strive to do all this and speak truth to power, we face constant threats to our independence.
Help us make a difference through free and fearless journalism. With your help, you enable us to keep providing you with our brand of compelling and investigative work.
Joining Rappler PLUS allows us to build communities of action with you. PLUS members will receive our editorial newsletters and industry reports, get to join exclusive online conversations with our award-winning journalists, and be part of our monthly events.
Make your move now. Join Rappler PLUS.