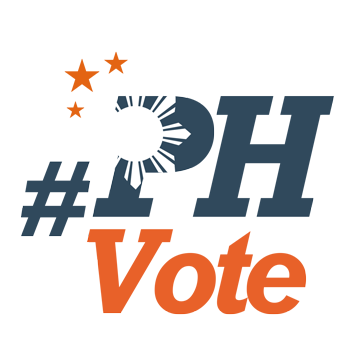 2
Comelec sets April 10 deadline for accreditation of dominant parties

MANILA, Philippines – Political parties have no later than April 10 to ask the Commission on Elections (Comelec) to declare them dominant in this year's polls.
In a statement on Wednesday, March 27, the Comelec said political parties can file a petition for accreditation to have them determined as dominant majority and minority parties.
Parties may also file for accreditation to be among the 10 major national parties and two major local parties.
If the Comelec approves their petitions, the parties would get more privileges compared to other political parties on election day, May 13.
Under the poll automation law, the dominant majority and minority parties are given the following benefits:
get the fifth and sixth copies of the election returns (ERs)
get the seventh and eighth copies of the certificates of canvass, respectively
get electronically transmitted results from all election machines
be allowed to install watchers in precincts
Major political parties, on the other hand, are only entitled to copies of the ERs and the certificate of canvass.
In the 2016 national elections, the Liberal Party and the United Nationalist Alliance were declared as the dominant majority and minority parties, respectively.
The poll body will determine the dominant majority party, the dominant minority party, and the major political parties using the following criteria:
ability to field a complete slate of candidates from the municipal level up to the position of senator
organizational structure
number of incumbent officials belonging to the party
track record in past elections
Comelec Resolution No. 10514 also gives a new incentive to political parties to have more women in their ranks. It states that political parties fielding at least 30% female candidates will be given a weighted average of 10 points.
The poll body uses a grading system with "weighted average points" in assessing the parties.
The Comelec said political parties will need to pay P10,000 as filing and legal research fees for their petitions. – Rappler.com
We keep you informed because you matter
We tell you the stories that matter. We ask, we probe, we explain.
But as we strive to do all this and speak truth to power, we face constant threats to our independence.
Help us make a difference through free and fearless journalism. With your help, you enable us to keep providing you with our brand of compelling and investigative work.
Joining Rappler PLUS allows us to build communities of action with you. PLUS members will receive our editorial newsletters and industry reports, get to join exclusive online conversations with our award-winning journalists, and be part of our monthly events.
Make your move now. Join Rappler PLUS.