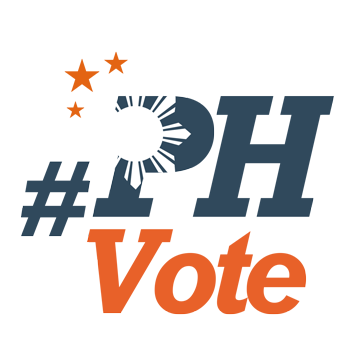 1
Comelec's Guia: Supreme Court declared Edu Manzano a Filipino

MANILA, Philippines – Commission on Elections (Comelec) Commissioner Luie Tito Guia dissented from the poll body's resolution canceling the certificate of candidacy (COC) of actor and San Juan City congressional bet Edu Manzano for lack of Filipino citizenship.
In his dissenting opinion on Monday, May 6, Guia said there is "no question that Manzano lost his Philippine citizenship at the time he served in the US Armed Forces from 1973 to 1977."
On this point, he agrees with the Comelec 2nd Division ruling on Manzano – where he, the presiding commissioner, was outvoted by his division's two other members, Commissioners Socorro Inting and Antonio Kho Jr.
"However, in my opinion, Manzano's situation should be treated differently because the Supreme Court has already declared him a Filipino citizen," Guia wrote.
Guia was referring to a May 1999 ruling of the Supreme Court (SC) on a case filed by Makati City candidate Ernesto Mercado against his rival for the vice mayoralty, Manzano, who won the election. Mercado argued that Manzano cannot hold office as Makati City vice mayor because the latter was not a Filipino citizen.
In this case, the SC ruled that Manzano's filing of his COC for vice mayor on March 27, 1998, "sufficed to renounce his American citizenship, effectively removing any disqualification he might have as a dual citizen."
This was because Manzano's COC in the 1998 national and local elections (NLE) contained this statement made under oath: "I will support and defend the Constitution of the Philippines and will maintain true faith and allegiance thereto."
Guia explained, "In the Mercado ruling, the Supreme Court ruled that Manzano's execution of a COC for his vice-mayoral candidacy in the 1998 NLE, which contains language that amounts to an oath of allegiance to the Philippines, taken together with other circumstances showing his connection to the country, amounts to his election of Philippine citizenship and the repudiation of his US citizenship."
He noted too that "Manzano even repeated his oath of allegiance to the Republic when he executed his COCs for mayor of Makati in 2001, for vice president in 2010, for senator in 2016, and for member of the House of Representatives in the upcoming 2019 NLE."
"As far as Manzano is concerned, he was declared by no less than the Supreme Court as solely a Filipino citizen, which means that he could not have made a deliberate attempt to mislead and misinform the electorate when he indicated in his COC that he is eligible for the office he seeks to be elected to," Guia said. – Rappler.com