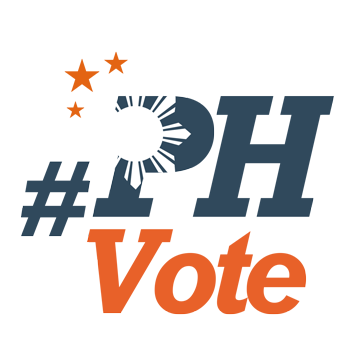 1
Top Palawan politicians capture key posts ahead of province's planned split

MANILA, Philippines – Ahead of the planned split of the Philippines' biggest province, top politicians in Palawan held on to key posts in the May 2019 elections.
In the 5-way gubernatorial race, Governor Jose Alvarez of ruling party PDP-Laban secured a 3rd term, after getting at least 206,794 votes or 59%, based on 99.26% of precincts reporting as of Tuesday, May 21.
His closest opponent, ex-governor Arthur Ventura of Pederalismo ng Dugong Dakilang Samahan (PDDS), received 126,646 votes.
Vice Governor Victorino Dennis Socrates of Partido Pagbabago ng Palawan (PPP) was also reelected to a 3rd term, with an overwhelming lead against Mariano Parangue Sr of PDDS.
In the congressional races, two lawmakers were reelected while the 3rd one was replaced by a relative.
First district Representative Franz Josef George Alvarez of the National Unity Party (NUP) ran unopposed. He will be serving his 3rd and final term in Congress.
In the 3rd district, reelectionist Representative Gil Acosta Jr (PPP) fended off ex-congressman Douglas Hagedorn (PDDS), whom he first defeated in 2016. This will be Acosta's second term.
Meanwhile, lawyer Cyrille Abueg (PPP) defeated independent candidates Iko Ong and Magnolia May San Jose in the 2nd district by a wide margin. Abueg replaced her brother, outgoing lawmaker Frederick Abueg, who withdrew from the race. They are children of former congressman Alfredo Abueg Jr.
Then, in Puerto Princesa City, Mayor Lucilo Bayron of PDP-Laban kept his post in a 6-person race, with Vice Mayor Luis Marcaida III (Aksyon Demokratiko) as his closest opponent. Bayron led Marcaida by 18,510 votes.
Maria Nancy Socrates (PDP-Laban), sister of Vice Governor Socrates, ran unopposed as the city's new vice mayor.
In April, President Rodrigo Duterte signed Republic Act 11259, which will split Palawan into 3 provinces: Palawan del Norte, Palawan Oriental, and Palawan del Sur.
The towns of the current 1st legislative district (except Kalayaan) will be split, with 6 going to Palawan del Norte and 8 to Palawan Oriental. Meanwhile, the 2nd and 3rd districts (except Puerto Princesa City) plus Kalayaan town will make up Palawan del Sur.
Puerto Princesa City, as a highly-urbanized city, will not be part of any province, and will have its own legislative district.
Voters in the proposed 3 new provinces will take part in a plebiscite on the second Monday of May in 2020 either to approve or reject the splitting of Palawan. – Rappler.com