'We're far from the over two million enrollees that we had last school year,' says Cocopea managing director Joseph Noel Estrada
An organization of private schools in the country described as "a major concern" the low enrollment turnout in the private education sector in the second year of the implementation of the distance learning system.
At a Senate basic education committee hearing on Wednesday, August 25, Coordinating Council of Private Educational Associations of the Philippines (Cocopea) managing director Joseph Noel Estrada said that so far only  201,147 students have enrolled in private schools, considering that some have already started classes for school year 2021-2022.
"We're far from the over two million enrollees that we had last school year," Estrada said, noting that private schools already saw a 50% decline in enrollment last school year from the 4.4 million students before the pandemic began.
Estrada added, "that's a major concern."
Based on the data from the Department of Education (DepEd), at least 865 small private schools in the country faced closures due to low enrollment and inability to meet the requirements to conduct distance learning. The school closures have affected not just teachers who lost their jobs but those businesses that rely on school operations.
Estrada said that they have yet to know if more schools would shut down due to low enrollment.
Some private schools already started classes this month while most would sync with the public school system on September 13.
Internet also a problem
Estrada said that aside from low enrollment, access to technology was also a problem in some private school students.
"The main problem of students is mainly on technical difficulties, such as Wifi connection, gadgets, and availability of learning platforms," he said.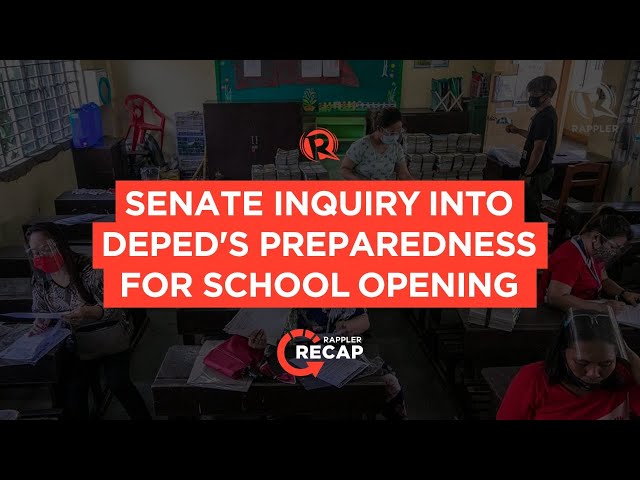 In the same hearing, Estrada also appealed to the government to allow private school to have their own guidelines or parameters in allowing limited face-to-face classes.
– Rappler.com