This is AI generated summarization, which may have errors. For context, always refer to the full article.
Karapatan Central Luzon says the administration does not respect the Holy Week because of its crackdown against progressive leaders
Three red-tagged peasant leaders were arrested in simultaneous police operations in Central Luzon on Tuesday, March 30, based on what their groups alleged as trumped-up charges and planted evidence.
Karapatan and Bayan said in separate statements that police arrested Kilusang Magbubukid ng Pilipinas (KMP) vice chairperson and Alyansa ng Magbubukid sa Gitnang Luzon (AMGL) leader Joseph Canlas in Pampanga, and Karapatan Central Luzon paralegal May Arcilla and Bayan Central Luzon chairperson Pol Viuya in Tarlac.
KMP said police armed with a search warrant raided the AMGL office past 6 am on Tuesday in Sapang Maisac, Mexico, Pampanga, then headed to a nearby community to arrest Canlas, who is also Anakpawis vice president for Luzon.
Canlas was served an arrest warrant and also arrested based on the discovery of a gun allegedly found in his office. He was brought to Camp Olivas in San Fernando City.
Bayan said in a statement that Viuya was arrested also on Tuesday morning, in a private residence in Bamban, Tarlac, and that cops allegedly planted evidence to justify his arrest. He was brought to Camp Macabulos in Tarlac City.
Karapatan Central Luzon later confirmed that Arcilla was also arrested with Viuya in Tarlac.
Bayan and KMP said both leaders have been consistently red-tagged in various tarpaulins and posters, also on social media, prior to their arrest. They were also tagged as supposed recruiters of the New People's Army.
KMP said Canlas and Viuya were "persistently red-tagged and vilified by the NTF-ELCAC (National Task Force to End Local Communist Armed Conflict) in tarpaulins and posters branding them as recruiters of the New People's Army."
"Ang mga atakeng ito ay pagsasamantala ng estado sa kasalukuyang sitwasyon ng ating bansa at malinaw na desperadong pagpapatahimik sa lumalakas na paglaban ng mamamayan," Bayan said.
(The state is taking advantage of the current situation in the country by carrying out these attacks – a clear desperate move to silence the growing dissent of the people.)
KMP national chairperson Danilo Ramos condemned the arrests and said that President Rodrigo Duterte is the cause of farmers' suffering.
"The Duterte regime knows nothing but to repress the people. Farmers have been demanding aid and production subsidy as the pandemic and economic crisis rages, yet it has repeatedly attacked legitimate peasant leaders and organizations. Si Duterte mismo ang kalbaryo sa magbubukid! (Duterte himself is the cause of farmers') suffering," Ramos said in a statement.
Karapatan Central Luzon said the administration does not respect the observance of Holy Week because of its crackdown against progressive leaders.
"We likewise strongly condemn the arbitrary arrests of human rights defenders like May. The impunity of this regime does not respect sacred observance of the Holy Week, even the onslaught of the pandemic, in violating human rights," the group said.
The arrests came two days after the attack on labor leader Dandy Miguel, who was shot dead while riding his motorcycle in Calamba, Laguna on March 28, 2021.
On March 25, Anakpawis Cagayan chairperson Calixto Cabildo was arrested in Amulung, Cagayan, for alleged possession of firearms and explosives – Karapatan Cagayan Valley claimed he was "illegally arrested and planted with evidence" by the police.
Karapatan paralegal Renalyn Tejero, a Lumad-Manobo, was also arrested in Cagayan de Oro on March 21, for murder complaints. She never received a subpoena, and was neither summoned for a preliminary investigation.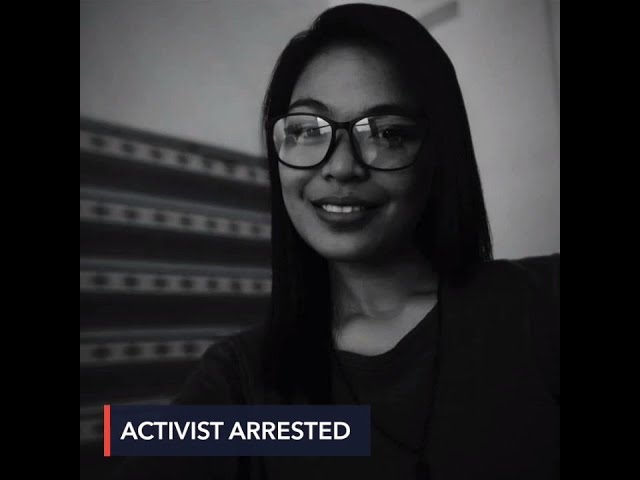 On March 7, state forces operated a crackdown against progressive leaders in Calabarzon dubbed as "Bloody Sunday." This resulted in the death of 9 activists and arrest of 6 others. – Rappler.com