The Duterte spokesman says IATF meetings are supposed to be 'secret' to encourage lively debate
Presidential Spokesman Harry Roque said he was sorry about how he became "emotional" when speaking to doctors during a pandemic task force meeting but that he would never apologize for what he actually said.
"I apologize for the manner, but never for the message," said Roque on Friday, September 10, during a virtual press briefing.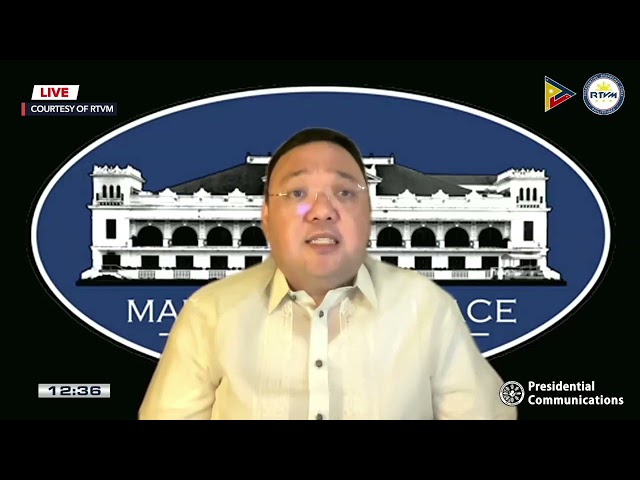 Earlier that day, the Inquirer released a video of Roque berating Dr. Maricar Limpin during a September 7 meeting where doctors were invited to advise the government on the next quarantine classification for Metro Manila.
The Duterte spokesman said he grew emotional because Limpin and other doctors were calling for another two-week enhanced community quarantine (ECQ) declaration for Metro Manila.
He said he felt he needed to strongly speak for people who would suffer from hunger and joblessness if this ECQ were to push through.
"I was just trying to make clear that just because you don't agree with a hard lockdown because people will go hungry doesn't mean you're not concerned about people getting sick," said Roque in Filipino.
"My request is we don't think of these decisions as just clinical decisions. These affect lives, especially Filipinos who are hungry and poor," he added.
Debates
While Roque was expressing a sentiment common to many people, including the government's economic managers, many criticized him for how he expressed it.
Public health advocate Tony Leachon called him "arrogant" and demanded the Duterte mouthpiece apologize.
Roque said pandemic task force meetings are classified as "secret" for a reason.
"There really has to be a debate because if there is no debate, the IATF (Inter-Agency Task Force on Emerging Infectious Diseases) might not make the right decision," he said.
Limpin, the doctor who was scolded by Roque, said she felt his behavior was "uncalled for" as she had just been speaking her mind and presenting relevant data about the state of the country's healthcare system. – Rappler.com