Presidential Spokesperson Harry Roque fails to mention that the acquitted Ampatuan massacre suspects far outnumber those who were convicted
Presidential Spokesperson Harry Roque claimed justice has already been served for victims of the 2009 Ampatuan massacre because "at least" the Ampatuan brothers have been convicted for murder. 
Roque, who used to represent the victims, made the statement during his press conference on Monday, November 23 – exactly 11 years after the Ampatuan clan's private army carried out the gruesome murder of 58 people in Ampatuan, Maguindanao, on November 23, 2009.
It was considered the worst attack on journalists and the worst election-related violent incident in Philippine history.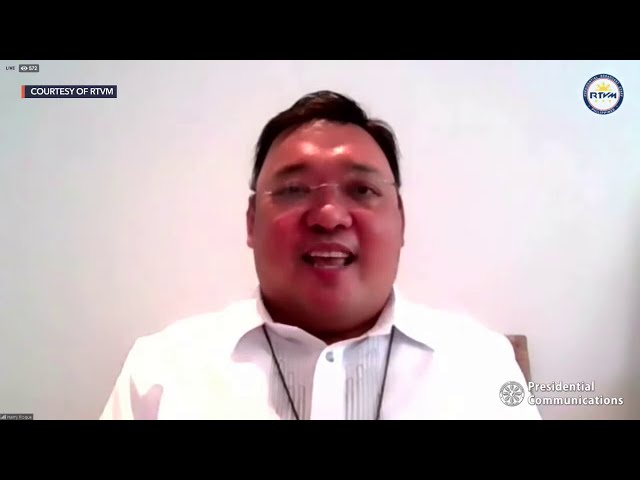 "Ngayong araw, November 23, ating inaalala po ang Maguindanao massacre may 11 taon na ang nakalipas. Nakamit na po ang hustisya sa ilalim ng administrasyong Duterte. At least po, nakakulong na ngayon 'yung magkapatid na Ampatuan," Roque said. 
(Today, November 23, we remember the Maguindanao massacre which happened 11 years ago. Justice has already been served under the Duterte administration. At least the Ampatuan brothers are now imprisoned.)
Roque represented the relatives of 19 of the 58 killed in the 2009 massacre, including Reynaldo Momay, whom the judge excluded from the murder conviction because the journalist's body was never recovered. Only Momay's dentures were found.
The Center for International Law, the group Roque co-founded, continues to handle some of the victims.
On Monday, Roque also gave assurances that suspects who remain at large would be held accountable.
"May mga suspek pa rin po na hanggang ngayon ay nakakatakas, ngunit mahuhuli rin po 'yan at papanagutin sa ilalim ng ating mga batas. We will never forget," said Roque. (There are suspects who are still at large, but they would be nabbed and be held accountable under our law. We will never forget.)
What Duterte's spokesperson failed to mention, however, was that the acquitted Ampatuan massacre suspects far outnumber those who were convicted.
In December 2019, only 28 people –  including masterminds Datu Andal Jr and Zaldy Ampatuan – were convicted for 57 counts of murder.
A total of 56 people, including Maguindanao town mayor Datu Sajid Islam Ampatuan, were acquitted. Datu Sajid Islam and 51 others were acquitted due to reasonable doubt. 
Roque also did not mention that the Department of Justice recently indicted 8 more people but cleared 40 in the 2nd batch of Ampatuan massacre cases, causing a second wave of disappointment among the victims' families. – Rappler.com