The two men continue to disagree on what specific aspect of the West Philippine Sea issue to debate about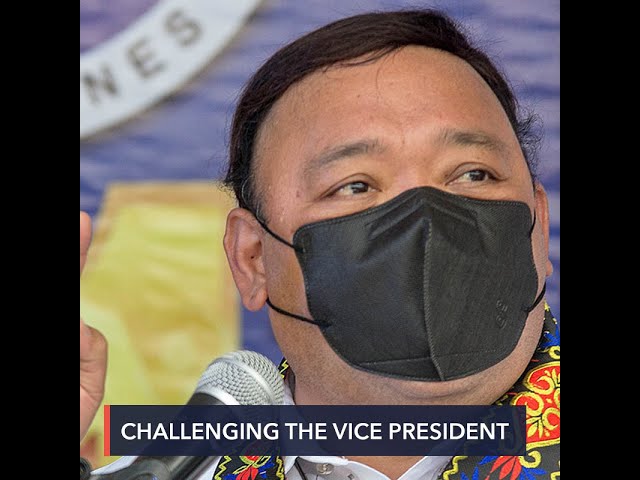 Presidential Spokesman Harry Roque is still raring to debate with retired Supreme Court justice Antonio Carpio as long as they stick to a topic he agrees with.
"I am very keen. My request to members of the Philippine Bar Association, we have to agree on what will be debated on because we can't debate on things the President did not mention," said Roque on Monday, May 10, during a Malacañang press briefing.
He was referring to remarks about the West Philippine Sea made by President Rodrigo Duterte last May 5 where he challenged Carpio to a debate and likened the 2016 Hague ruling won by the Philippines to trash.
Duterte eventually backed out from the debate but delegated Roque to parley with Carpio instead. Now the two men are disagreeing on what the debate should be about since Duterte himself was unclear about the specific aspect of the West Philippine Sea issue he wanted to debate on.
What the debate should be about, according to Roque and Carpio
On May 7, Roque said the debate should be about the question: Who is responsible for the loss of Scarborough (Panatag) Shoal?
Carpio protested, saying the question is not debatable since China taking control of Scarborough Shoal in 2012, under the administration of Benigno Aquino III, is not disputed.
The retired justice's proposal was to debate on the "factual accuracy and adverse legal implications to the Philippines' of the President's repeated claim that 'China is in possession of the West Philippine Sea.'"
But on Monday, it was Roque's turn to say no.
"Kasi ang tingin ko, 'yung subject matter ni Antonio Carpio talagang ayaw niya magdebate kasi imposibleng pag debatihan 'yung mga hindi naman sinasabi ni President Duterte," said Roque.
(I think Antonio Carpio doesn't really want to debate because it's impossible to debate on something President Duterte did not say.)
Yet videos and official transcripts show that Duterte has indeed claimed China is "in possession" of the West Philippine Sea. The first time was during his 2019 State of the Nation Address. More recently, he mentioned it again last April 19, when he talked about recent incursions by Chinese ships in the West Philippine Sea.
Then on Monday, Roque gave a new suggestion: "Is Duterte's current independent foreign policy resulting in derogation of sovereignty or loss of territory in the West Philippine Sea conflict?"
Bring in the Vice President
Roque said he's so game to debate on the West Philippine Sea issue that he also suggested a debate with Vice President Leni Robredo and former foreign secretary Albert del Rosario.
"Dahil wala ring tigil si VP Leni, baka gusto niya kaming dalawa na lang para dormmates versus dormmates," said the Duterte spokesman, referring to his and Robredo's days as University of the Philippines students.
(Because Vice President Leni also keeps talking about this, maybe she wants us to debate, so that it's dormmate versus dormmate.)
During her Sunday radio show, Robredo said a debate between Duterte and Carpio could have been "educational" for Filipinos, and that it was too bad the President had backed out. – Rappler.com