(1st UPDATE) This further heats up the Senate's ongoing clash with President Rodrigo Duterte, who turns out to have links to businessmen behind the anomalous pandemic contracts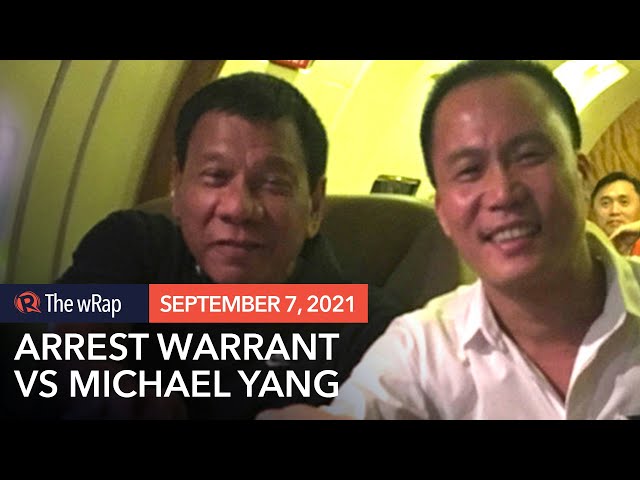 The Senate blue ribbon committee has issued a warrant of arrest against President Rodrigo Duterte's former adviser Michael Yang, whom senators cited in contempt for failing to show up in the ongoing probe into anomalous pandemic deals.
As the blue ribbon committee chaired by Senator Richard Gordon resumed its hearing on Tuesday, September 7, senators agreed to cite Yang in contempt after he ignored two subpoenas ordering him to attend the proceedings.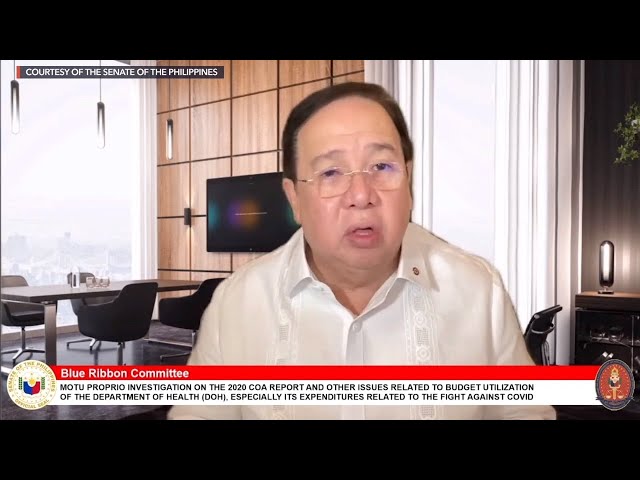 It was Senator Risa Hontiveros who formally moved to cite Yang in contempt.
As per rules of the chamber, only the leader of the Senate can sign a warrant of arrest for an individual cited in contempt by senators.
Senate President Vicente Sotto III said "yes" when asked by Rappler if he would likely sign the arrest warrant for Yang. He signed Yang's arrest warrant around 4:30 pm on Tuesday.
Yang later wrote to Gordon, through his lawyer, saying he would attend the next hearing and expressed his "full cooperation" with senators.
This further heated up the senators' ongoing clash with Duterte himself, who has directed his wrath at the Senate for uncovering his links to Chinese businessmen who cornered billions worth of pandemic contracts riddled with anomalies.
A Rappler investigation showed that Yang, through a network of companies, has links to the Philippines' biggest supplier of pandemic contracts, Pharmally Pharmaceutical Corporation.
Pharmally was awarded over P8 billion worth of COVID-19 contracts even if the small firm lacked the track record and credibility to engage in big ticket government procurement.
Pharmally's chairman and president Huang Tzu Yen finally faced the blue ribbon committee on Tuesday. The panel tried to issue a subpoena against Huang too, but the addresses in the firm's documents were allegedly non-existent.
With Yang ignoring two subpoenas issued by the blue ribbon committee, senators decided it was time to compel him to attend.
"Talagang mukhang hindi talaga susunod (It appears he has no plans of complying). Having said that, I would like to say that the motion for contempt has been set and the chair has no objection to it. And the next step is to submit it to the Senate President so that he could sign the…this time, no longer an invitation but a warrant of arrest to come over and present himself to the blue ribbon committee to the next hearing," said Gordon.
The blue ribbon committee attempted to serve its subpoenas against Yang twice, according to Rodolfo Quimbo, director general of the panel's oversight office management.
Quimbo said that on September 2, the panel first tried to serve the subpoena at Yang's office address in Taguig City for the Philippine Full Win Group of Companies Inc, where Yang sits as chairman.
Quimbo said the subpoena server was told by a security guard to call a number, which was then picked up by a certain "Mr. John." Mr. John claimed Yang "is no longer connected" with Full Win.
The blue ribbon committee then tried to serve another subpoena for Yang on September 3 at #19 Narra Street, Forbes Park in Makati City. Gordon and Senate Minority Leader Frank Drilon have copies of the lease contract for the property, which states Yang had rented the Forbes home for residential purposes starting 2017.
But a driver who answered the door claimed no Michael Yang lived in the property. The subpoena server still left the document with the driver.
The blue ribbon committee also issued arrest warrants against these other Pharmally officials and employees:
Mohit Dargani
Twinkle Dargani
Linconn Ong
Krizle Grace Mago
Justine Garado
They were also cited in contempt after ignoring subpoenas that ordered them to attend the Senate proceedings.
Duterte has repeatedly tried to exonerate Yang from any wrongdoing in relation to Pharmally. He described his former adviser as the "paymaster" or "financial sponsor" of Chinese businessmen who want to do business in the Philippines.
Malacañang also denied Pharmally was able to bag the pandemic contracts because of Yang's influence and closeness to Duterte. – Rappler.com
Read the other stories from the September 7, 2021, Senate blue ribbon committee hearing: