A draft DOH order includes a provision prohibiting companies from buying COVID-19 vaccines if they make tobacco, milk, sugar, soda, and alcohol products
Senators scratched their heads over a draft administrative order by the Department of Health (DOH) seeking to bar certain companies from rolling out coronavirus vaccines for their workers.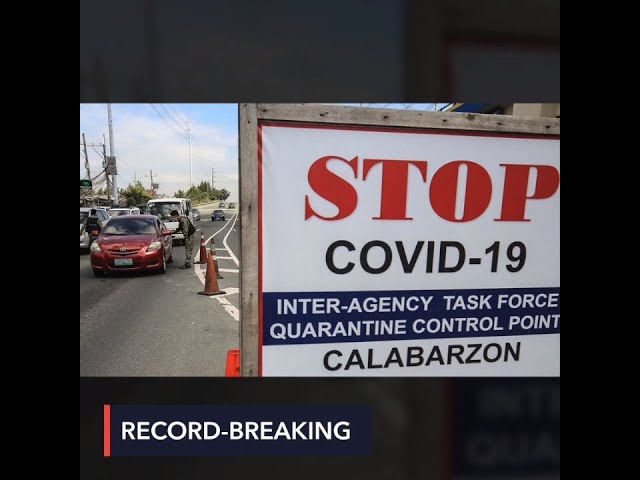 On Monday, March 22, Senator Imee Marcos shared to reporters a copy of the controversial draft DOH administrative order containing the implementing rules and regulations (IRR) for the COVID-19 Vaccination Program Act of 2021.
Section 5 states private sector entities are allowed to secure COVID-19 vaccines by entering into a tripartite deal with the DOH, the National Task Force (NTF) Against COVID-19, and the vaccine manufacturer concerned.
But the same section also states the DOH and the NTF cannot allow companies to purchase vaccines if they are "in any way related" to the production of tobacco, milk, sugar, soda, and alcohol products.
Such a proposal is "ridiculous," said Marcos, especially when President Rodrigo Duterte's government is still scrambling to secure enough vaccines for all.
"Nagulat naman ako at ibang usapan na kung bakit naman (I was surprised and wondered why) whole industries are being banned from importing. They are our only hope at the rate we're going with the IATF (Inter-Agency Task Force for the Management of Emerging Infectious Diseases). This is ridiculous," Marcos told reporters via Zoom.
She said the tobacco industry in her home province Ilocos Norte would take a hit if ever the vaccine procurement proposal pushes through.
Senator Francis Pangilinan also opposed the draft DOH AO, questioning in a Rappler Talk interview if such an exemption is based on science.
"What's the science behind that in terms of ensuring that we're able to reach herd immunity? What's the science behind that? Again, it's a bureaucracy jealous of its powers and doing overreach," Pangilinan said.
He pointed out that the vaccine procurement law does not distinguish which private companies can or cannot secure supplies, only that they must enter into a multiparty agreement with the national government and the manufacturer.
Senator Franklin Drilon also called the DOH's proposal "malicious" and "illegal."
"The malicious and misplaced attempt to insert such illegal provision is a manifestation of the incompetence and ineptitude of the DOH, which further erodes whatever is left of the confidence of the people in the vaccination program," said Drilon.
Senate President Vicente "Tito" Sotto III also said the government should not discriminate against certain industries.
"Mga Pilipino 'yung mga 'yun. So just because ang mga produkto nila ay hindi gusto ay they will be deprived of the vaccine?" Sotto asked in a Zoom interview with reporters.
(They are also Filipinos. So just because the government doesn't like their products, they will be deprived of the vaccine?)
The DOH issued a statement on Sunday, March 21, saying the circulating copy of the IRR was based on recommendations coming from various stakeholders, but is merely a draft that is subject to final changes.
"Any provisions that may be perceived to discriminate against any sector of the population from accessing COVID-19 vaccines is not considered in any policy, guideline, protocol that shall be issued by this government," said the DOH.
The Duterte administration has been facing widespread criticism over the pace of the COVID-19 vaccine rollout, which officially began on March 1 and remains limited to medical frontliners.
Senators have slammed the administration for its handling of the COVID-19 pandemic, which they blame for bringing the country back to square one with the recent spike in cases.
The Philippines banned cross-border travel and all mass gatherings in Metro Manila and surrounding provinces of Bulacan, Cavite, Laguna, and Rizal starting Monday as the country sees a COVID-19 surge especially in the capital region. – Rappler.com