The Philippines' top two leaders, President Rodrigo Duterte and Vice President Leni Robredo, take different approaches in the aftermath of Typhoon Ulysses
President Rodrigo Duterte and Vice President Leni Robredo separately visited Cagayan on Sunday, November 15, after the onslaught of Typhoon Ulysses (Vamco) fueled public anger over the government's disaster response.
Duterte, donning a camouflage shirt with its long sleeves rolled up to his elbows, presided over a televised meeting with his Cabinet and local officials where he gave a speech and handed down orders.
Duterte's meeting lasted around an hour and a half, before he declared he was going to Legazpi City in Bicol – home region of Robredo that is also an area battered by Ulysses. "Si Leni, tagaroon 'yon, mag-courtesy call tayo sa kanya (Leni is from there, let us pay her a courtesy call)," Duterte quipped.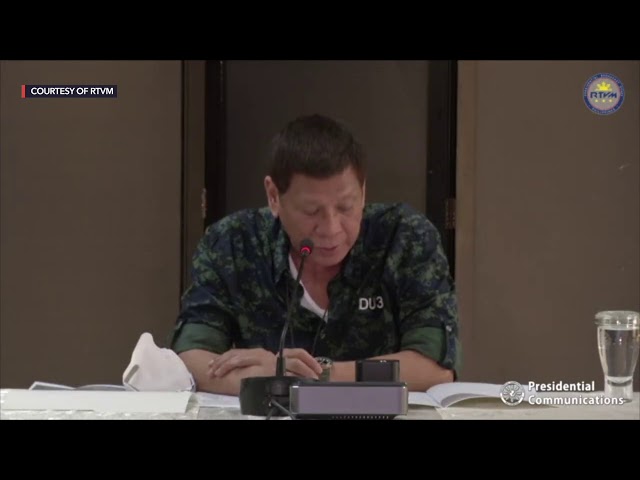 On the same day, however, Robredo was walking around evacuation centers in Tuguegarao City, handing out plastic bags of supplies with her hair tied back.
The Vice President arrived in Cagayan at 9 am on Sunday.
Duterte: Problem is illegal logging
The two leaders tackled the problem in different ways.
In his televised meeting on Sunday, Duterte traced the problem to climate change and the failure to stop illegal logging and mining. "We always talk about illegal logging and mining, but actually, nothing has been done about it," Duterte said.
Duterte stressed that more trees and less mining help the soil remain stable to carry more water and prevent floods and landslides.
This is the job of Environment Secretary Roy Cimatu, who has been waging a campaign against illegal mining and logging as early as March 2018. Even so, Duterte said Cimatu should "devise a way" to end them for good.
The President urged local government units to cooperate with Cimatu, and endorsed Cimatu to Interior Secretary Eduardo Año.
As interior secretary, Año can remind mayors to enforce environment laws in their territories. Failure to comply can lead to administrative cases that may lead to suspensions from office.
Cimatu said a massive tree-planting activity is a possible solution. The problem so far, he said, is that the denuded lands are private property.
"Go for it," Duterte replied. "We don't have time."
Cimatu said the project can be in cooperation with local government units and they can target millions of trees to be planted.
Robredo's take
Robredo, on the other hand, has focused on coordinating with different government agencies, local governments, and the military for aid and rescue.
For a time, in fact, her Twitter account was the main source of information about the flooding in Cagayan, which critics said caught the Duterte government off-guard.
Robredo on Sunday also stressed it is important for public officials to make their presence felt in times of disaster.
"Mahalaga na nakikita iyong mga opisyal sa ganitong mga pagkakataon para naman alam nila na hindi sila papabayaan (It is important that officials are seen by the people so they know that they are not being abandoned)," Robredo said.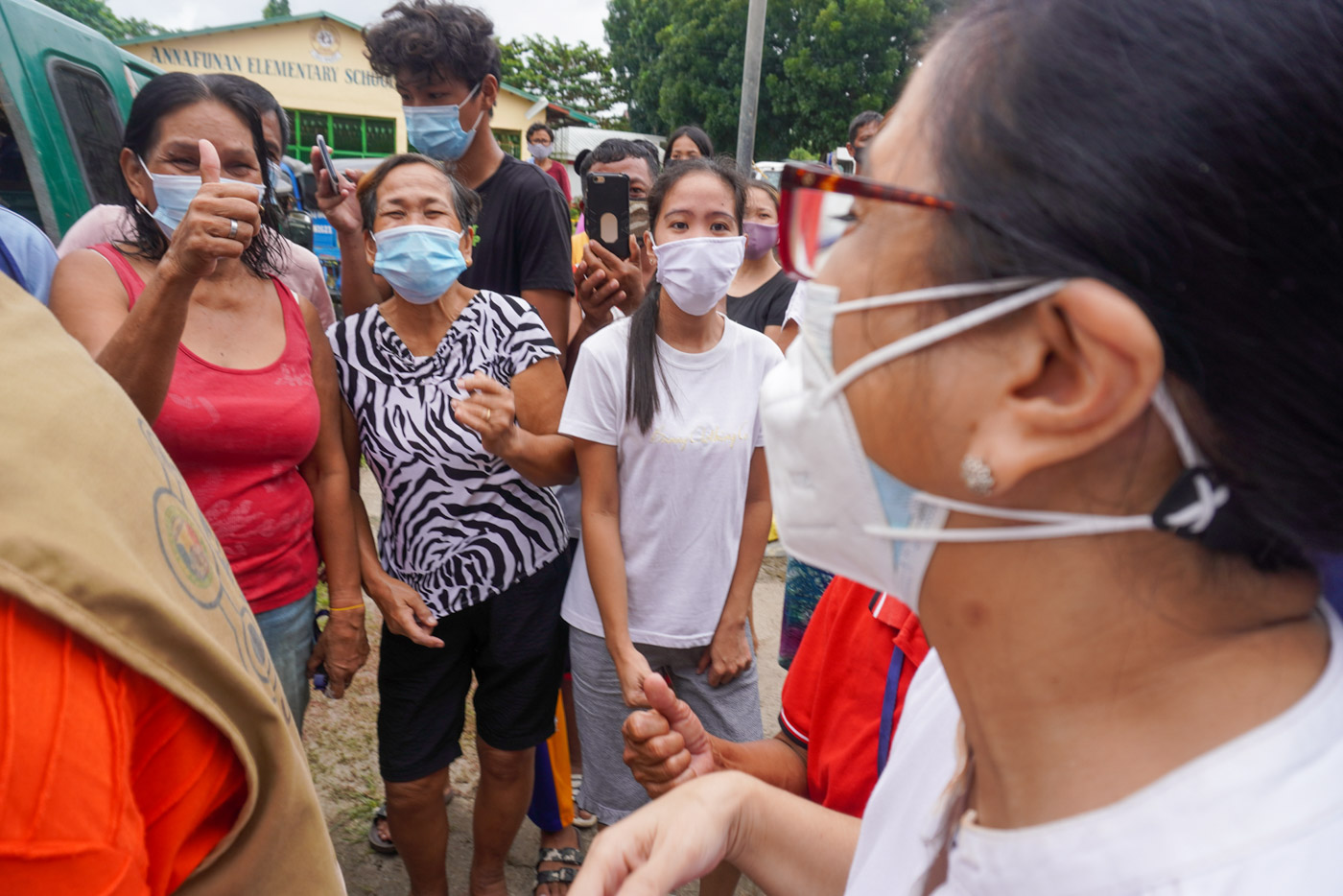 The Vice President was also asked about her getting to Cagayan ahead of Duterte on Sunday.
Robredo answered: "Hindi naman iyon unahan. Hindi naman iyon unahan. Maganda nga na parang nagse-spread out din kami. (This is not a race. This is not a race. It's actually good that we're spread out.)
Robredo has been praised for her involvement in the disaster response despite her office's measly budget. On Twitter, the hashtag #LetLeniLead trended over the weekend.
Duterte, on the other hand, has been slammed by critics for his perceived slow and distanced response to the crisis, with #OustDuterte and #BangonDuterte trending on Twitter on separate days.
According to latest count of the National Disaster Risk Reduction and Management Council (NDRRMC) on Sunday morning, November 15, Ulysses has claimed at least 67 lives and injured at least 21 others.
At least 12 people are still missing. – Rappler.com