(UPDATED) See how countries performed in Miss World, Miss Universe, Miss Earth and Miss International over the years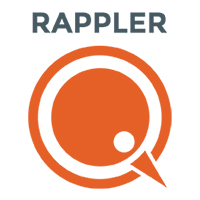 MANILA, Philippines (UPDATED) – On Tuesday, December 17, Miss Philippines Bea Rose Santiago won the Miss International crown, besting 66 beautiful ladies from around the world.
This is the 52nd time the Philippines has sent a delegate to the Miss International pageant, with the first during its inaugural in 1960. Santiago is the 5th Filipina Miss International titleholder.
Miss International is considered among the "Big 4" beauty pageants, along with Miss World, Miss Universe, and Miss Earth.
The Philippines has participated in a total of 169 "Big 4" pageants since 1952. A total of 32 Filipina beauties have made it to the final round, with 9 winning the crown.
Besides Santiago, our most recent beauty pageant winners were Precious Lara Quigaman (Miss International 2005), Karla Paula Henry (Miss Earth 2008) and Megan Young (Miss World 2013). With Young's win, we join Brazil and Venezuela as the only countries to have titleholders in all 4 pageants.
How does The Philippines fare compared to other countries that have joined "Big 4" beauty pageants?
In the map above, click on a country to view its performance. Details including a country's wins and inclusion in the finals will appear in the window found to the right of the map. Switch views between the countries' participation and their wins in "Big 4" pageants by clicking on the radio buttons above the map.
The United States has competed in 189 "Big 4" pageants, the most by any country. France, Germany, Japan and Venezuela round up the top 5 countries.
As seen in the map, countries in North America, South America, Scandinavia (Denmark, Finland, Norway, and Sweden) and western Europe are the most participative.
Joining these countries which have been in more than 100 pageants are:
Caribbean nations Aruba, The Bahamas, Dominican Republic, Jamaica, and Puerto Rico

Greece and Malta in southern Europe

South Africa (the only African country in the list)

Middle East countries Israel, Lebanon, and Turkey

Asian countries India, Sri Lanka and South Korea

The Philippines and other Asia-Pacific countries: Australia, Guam, Hong Kong, Malaysia, Singapore, New Zealand, and Thailand
On the other hand, most countries in the Middle East and northern Africa, together with the likes of Brunei, East Timor, Laos, and North Korea have not yet participated in any "Big 4" pageant.
Out of 216 current and former countries, only 57 have won a "Big 4" beauty pageant crown. Venezuela has won the most crowns with 21, followed by the United States with 14. The Philippines is in third place, with 9 wins. – Rappler.com
Sources: Wikipedia, pageantopolis.com
Do you have any interesting, intelligent, incredible, or even insane and inane questions in mind? Email us at research@rappler.com, and let Rappler IQ provide the answers.