The late Herminio Disini is liable for using his close association with former president Ferdinand Marcos to secure a favorable deal
The Supreme Court on Tuesday, June 15, voted 12-0 to award the Philippine government over P1 billion in damages over a fraudulent power plant deal by the late Herminio Disini, a Marcos crony. (Editor's note: An earlier version of this story placed the value at P1.1 billion.)
"In a unanimous vote of 12-0 with 2 inhibitions, the Supreme Court awarded one billion pesos (P1,000,000,000) in temperate damages and one million pesos (P1,000,000) in exemplary damages in favor of the Republic of the Philippines against Herminio Disini in connection with his role in the awarding of the $2.2-billion Bataan Nuclear Power Plant (BNPP) project to Westinghouse Electrical Corporation," the Supreme Court Public Information Office said on Tuesday, after the justices resumed their en banc sessions following a writing break.
The full copy of the decision was not made available yet. The unanimous decision was written by Associate Justice Ramon Paul Hernando.
Chief Justice Alexander Gesmundo and Associate Justice Amy Lazaro-Javier inhibited due to their previous roles as lawyers for the government. Both were previously with the Office of the Solicitor General (OSG).
"The Court held Disini liable for exerting undue influence in the awarding of the BNPP project by taking advantage of his close association with former president Ferdinand Marcos," said the Supreme Court.
The government, through the Presidential Commission on Good Government, with the OSG as lawyers, accused Disini of amassing ill-gotten wealth by supposedly using his connection to the late dictator to make sure the BNPP project was awarded to Westinghouse.
The government accused Disini of accepting a $50-million payoff from Westinghouse.
In 2012, the anti-graft court Sandiganbayan absolved Marcos and his wife, former first lady Imelda Marcos.
"The totality of the testimonial and documentary evidence of the government proved that Disini had unduly enriched himself at the expense of the people and the Republic. The Republic has the right to be indemnified by reason thereof in the form of damages," said the Supreme Court.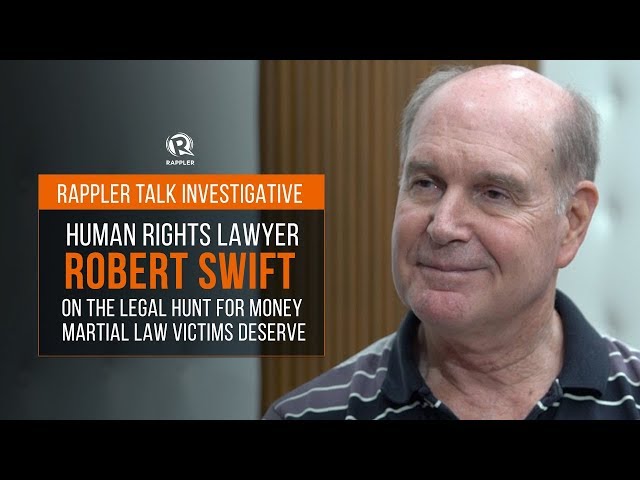 While Disini died in 2014, his heirs will likely have to be the ones to shoulder the cost of paying up.
Section 4, Rule 111 of the Rules of Court says that liability may be enforced against the dead's estate and that the "heirs of the accused may be substituted for the deceased without requiring the appointment of an executor or administrator." – Rappler.com