Ernesto Maceda Jr., son of the late former Senate president, is a seasoned election lawyer and election law professor
MANILA, Philippines – President Ferdinand Marcos Jr. selected seasoned election lawyer Ernesto Maceda Jr. to complete the Commission on Elections' (Comelec) seven-member en banc.
Maceda joins Chairman George Garcia and Commissioner Nelson Celis, who were previously appointed by Marcos to the poll body.
His term will expire in February 2029, but he will still have to face the powerful Commission on Appointments (CA) for a confirmation hearing once Congress resumes its session in November.
So who is Maceda?
Has prolific academe background, taught election law
The Comelec describes Maceda as a respected figure in the academe, teaching courses including election law in several education institutions such as the Arellano University and the Pamantasan ng Lungsod ng Maynila, where he had been law school dean.
He had also been president of the Universidad de Manila, and president and chairman of the Philippine Association of Law Schools.
Prior to his appointment in the Comelec, he was a lecturer at the Ateneo de Manila University.
Maceda also practiced election law as partner at MacedaLaw.
In a statement, he said he is humbled by his appointment to the Comelec.
"The first principle of democracy is that sovereignty resides in the people and all government authority emanates from them. As guardian of the sovereign will, the Comelec fulfills this task by ensuring that the electoral process is free, fair, honest, orderly, peaceful, informed, and meaningful," Maceda noted.
Former politician, son of former statesman
Maceda also had a brief stint in politics. He was Manila vice mayor from 1991 to 1992.
Maceda Jr. is the son of the late former Senate president Ernesto Maceda Sr., who was at one point, the executive secretary of Marcos Jr.'s father, the late dictator Ferdinand E. Marcos.
The elder Maceda disagreed with Marcos' Martial Law declaration in 1972, withdrew his support from him, and went into exile in the US, where he became adviser of Marcos' fiercest rival, then-senator Benigno "Ninoy" Aquino Jr.
After Ninoy was assassinated in 1983, Maceda Sr. accompanied Aquino's wife Cory in her return to the Philippines. Following the restoration of democracy in 1986, he became her environment secretary, and subsequently won a Senate seat.
Broadsheet columnist
Maceda writes for the Philippine Star through his opinion column "Search for Truth."
Because his appointment is ad interim, he can now start working in the Comelec without having to wait for the CA's confirmation.
Celis, the IT professional whose nomination was bypassed by the CA, was also reappointed by the President. His ad interim appointment also allows him to hit the ground running.
The Comelec, in a statement, said it is hopeful that projects and initiatives set by the new poll chief will go into high gear now that the en banc is complete.
"Together with the thousands-strong personnel of the Comelec nationwide, we welcome their much-needed appointments," Chairman Garcia said.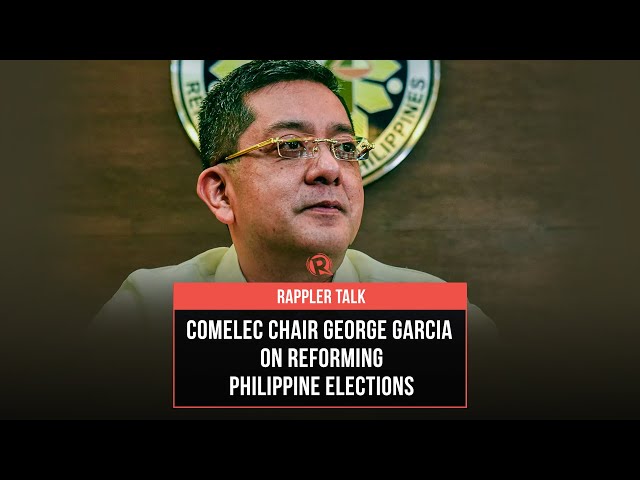 – Rappler.com