'Without academic freedom, UP's existence becomes meaningless,' says University of the Philippines President Danilo Concepcion
The University of the Philippines (UP) expressed its support for 3 bills seeking to institutionalize the recently scrapped UP-Department of National Defense (DND) accord.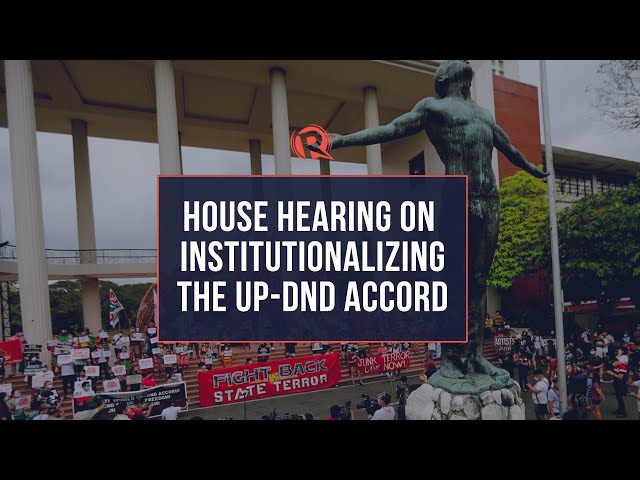 On Monday, May 17, the House committee on technical and higher education tackled House Bills No. 8437, 8514, and 8545, which sought to amend Republic Act No. 9500, otherwise known as the UP Charter of 2008.
The amendments included the provisions agreed upon in the scrapped accord, including the need for the police and the military to inform the UP administration before entering its campuses, the limitation of the service of arrest and search warrants, and the prohibition of interfering with protests.
"The University of the Philippines and the UP community strongly support the proposed law embodied in the 3 separate bills seeking to incorporate into the UP charter the principles of academic freedom embodied in the UP-DND and the UP-DILG (Department of the Interior and Local Government) accords," UP President Danilo Concepcion told lawmakers.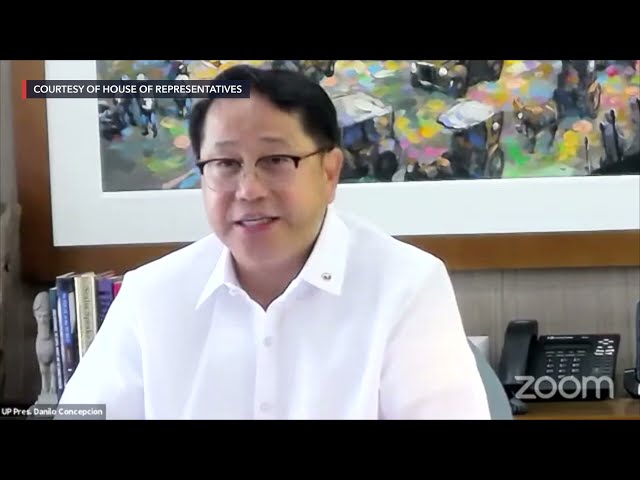 He added: "To us, those accords are not just agreements between UP and the government. Those accords are the government's formal declaration that the government guarantees the enjoyment by UP of its academic freedom."
UP Diliman Student Council chairperson Froilan Cariaga added that students did not feel safe "with unimpeded entry of AFP and PNP on-campus."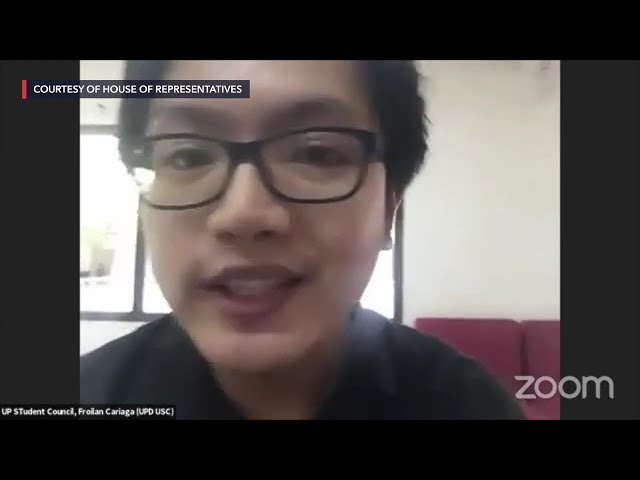 Restoring academic freedom
This comes after the Duterte government unilaterally abrogated the UP-DND accord, which prevented police and military from entering UP campuses, in January 2021.
The DND explained that the abrogation was fueled by the government's suspicions of UP campuses becoming recruitment grounds for communist combatants.
UP has denied the government's claims and called it out for singling out the state university, along with the Polytechnic University of the Philippines.
While the government framed the termination as a security issue, Concepcion saw it as an assault on academic freedom.
"Without academic freedom, UP's existence becomes meaningless," Concepcion said.
The committee suspended its hearing on Monday after deciding that the bills be consolidated into a substitute bill before approval. – Rappler.com