This batch – for academic year 2021-2022 – didn't take the admission test, and was evaluated according to their high school grades
The University of the Philippines (UP) released on Thursday morning, July 15, the results of its college admissions for academic year 2021-2022.
The results can be viewed via the UP admissions' application portal. To manage site traffic, the university advised freshmen applicants to visit the application portal according to the the initials of their surnames, which are given corresponding time slots.
Applicants will need the username and password they used during the application period to view the results.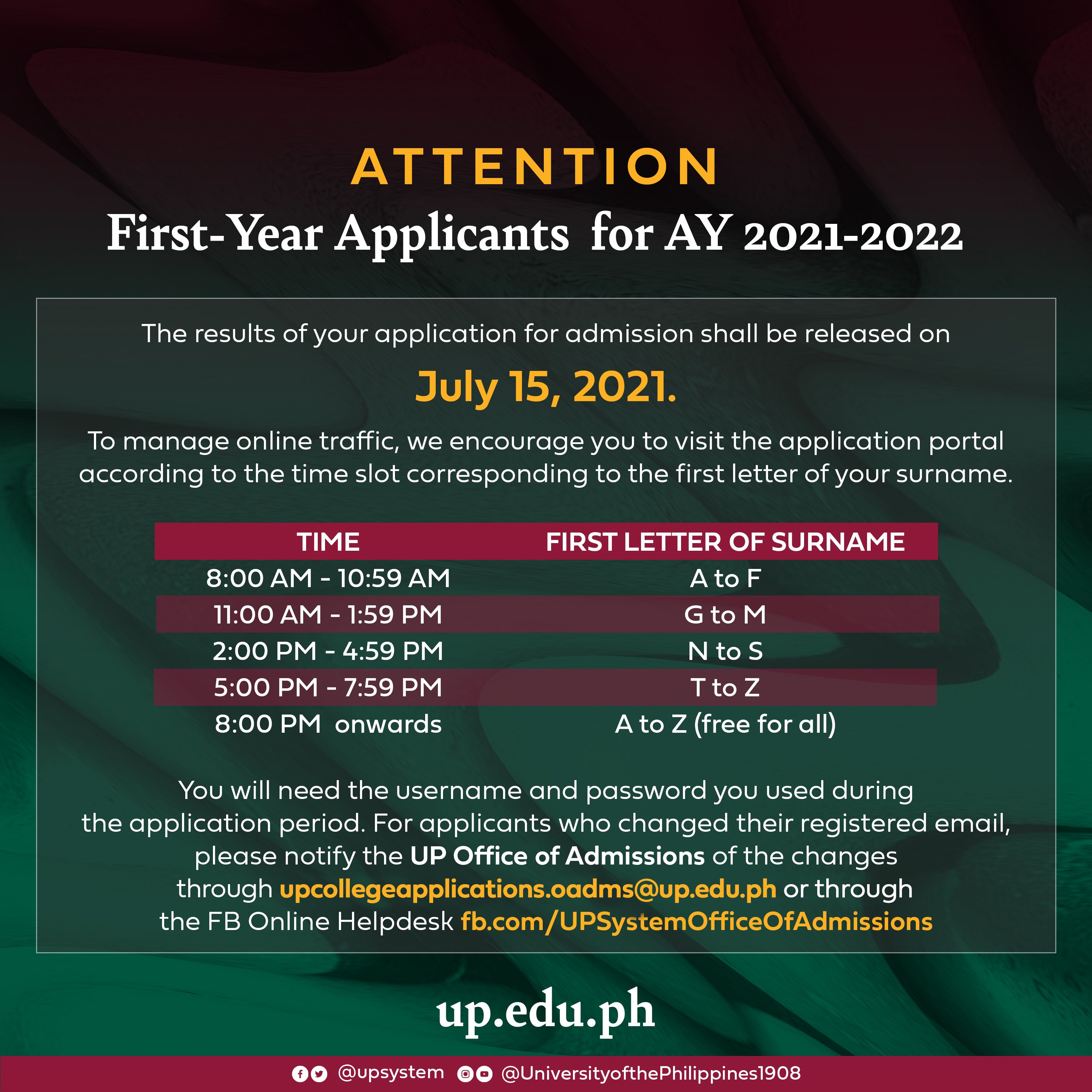 In a unanimous decision, university councils across the UP system canceled the UP College Admission Test (UPCAT) for AY 2021-2022 due to the coronavirus pandemic.
UPCAT 2021 was supposed to be administered in the third quarter of 2020. In the last UPCAT administered before the pandemic, for AY 2020-2021, more than 100,000 examinees took the entrance exams, according to the university.
For AY 2021-2022, freshmen applicants sent their application forms through an online portal, together with their high school grades that were used to evaluate them.
Classes in UP will start on September 17 via the flexible learning system.
Most universities and colleges in the country did not administer entrance exams due to the pandemic. – Rappler.com