The UP Office of Admissions will come up with an alternative system for the next school year that would use 'big data analytics to arrive at a UP admission score model'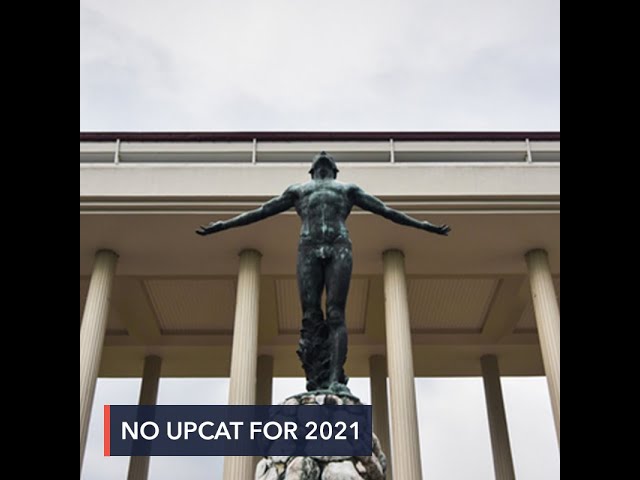 In a unanimous decision, university councils across the University of the Philippines (UP) system canceled the UP College Admission Test (UPCAT) for first year students of academic year (AY) 2021-2022 due to the coronavirus pandemic.
In an October 30 memo, the 8 constituent universities "unanimously voted NOT to administer UPCAT in light of logistical issues in the paper-and-pencil testing of about 100,000 17-year old applicants." The decision was made public in a November 10 article on the university's website.
As of November 9, the coronavirus has affected nearly 400,000 people in the Philippines – 29,018 of whom are active cases.
UPCAT 2021 was supposed to be administered in the 3rd quarter of 2020. In AY 2020-2021 alone, more than 100,000 examinees took the UPCAT, according to the university.
'Unfeasible'
On top of the thousands of students who usually take the UPCAT, there are also around 1,600 personnel who administer it. UP found it unfeasible to deploy the personnel across the country given the pandemic.
Majority of the council members also thought an online UPCAT was not feasible, since the length and variety of exam items would require a consistently strong internet connection.
The UP Board of Regents instructed the admissions office to come up with a modified admissions system specific to AY 2021-2022 by February 2021.
UP said this admissions system would use "big data analytics to arrive at a UP admission score model, which the [Office of Admissions], together with other concerned offices, is currently developing, as well as the determination by academic units of an additional layer of screening for particular programs, if deemed necessary."
In October, the state university said it was studying 5 options to administer the UPCAT, including a paper-and-pen setup, subject to health protocols, an online UPCAT, a hybrid of both physical and online, scrapping the UPCAT as a requirement, and a moratorium on freshman admissions.
Classes in UP for this school year began on September 10 using a remote learning system.
UP joins a list of universities that have canceled their entrance examinations for the next school year due to the pandemic. Ateneo de Manila University and the University of Santo Tomas canceled their exams in September and August, respectively. – Rappler.com