This is AI generated summarization, which may have errors. For context, always refer to the full article.
'There is a tendency for institutions like UP to accept only the elites. I want to reverse this,' says University of the Philippines President Angelo Jimenez
DAVAO ORIENTAL, Philippines – The first University of the Philippines (UP) president from Mindanao said the country's premier state university would work to increase the number of students from marginalized sectors.
For starters, UP would increase the number of students with public school backgrounds who access its free college education, said lawyer Angelo Jimenez, UP's 22nd president.
In an interview with Rappler on Wednesday, September 13, Jimenez said about 60% of UP students currently come from private schools.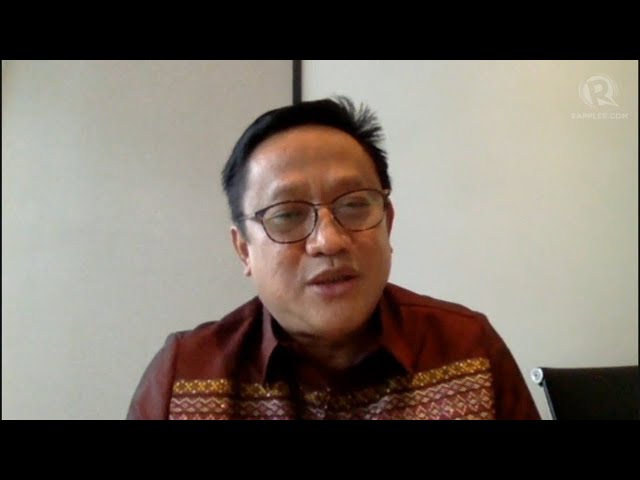 "We all know – this is all evidenced – that there is a big gap between the quality of private basic elementary and high school education and public basic education and secondary education. Therefore, there is a tendency for institutions like UP to accept only the elites. I want to reverse this," said Jimenez, a day before his investiture in Davao City.
The investiture ceremony at the UP Mindanao atrium in Davao marked the first time it was held outside of Metro Manila.
Initially, he said, UP would work to lower the number of its students with private school backgrounds from about 60% to 40%, and increase the number of those who received the basic and secondary education from public schools.
Jimenez, a member of the marginalized Manobo indigenous people's group, hails from Butuan, a city in one of the poorest regions in the country.
He promised a "transformative justice leadership," and announced that UP was developing what he referred to as a "bridging program" to attract more students from marginalized backgrounds and ensure their successful completion of studies at the national university.
Jimenez said, "What we are looking for today are families who never had a college student in their lives. We are looking for these families and we we will provide special attention to them so their kids can enter UP and qualify in their standards."
He said the program would ensure that more students from marginalized sector families will not only be admitted to UP but also stay there.
"There is no greater program for anti-poverty than to have one member of a poor family finish their college education," Jimenez told Rappler.
UP, he said, has been mobilizing alumni support to help students who need help even as he pointed out that the high cost of living has been a major challenge for many.
He cited the case of a promising student enrolled in UP's College of Medicine who was forced to drop out because she went hungry.
Jimenez said that while scholarships and allowances are available, many students send their stipends to their needy families.
He said the College of Medicine at UP is renowned for being one of the most challenging medical schools in the country's history, and getting admitted to it was a feat by itself. – Rappler.com