WHAT YOU NEED TO KNOW
The end has started.
Less than 12 months before he steps down from office, Philippine President Rodrigo Duterte is set to deliver his sixth and final State of the Nation Address (SONA) on Monday, July 26.
Duterte's SONA 2021, his annual speech for both houses of Congress, is taking place at the Batasang Pambansa at 4 pm (Manila time) on Monday. Set to be attended by members of the Senate and the House of Representatives, the SONA is following a hybrid format – part physical and part virtual – for the second straight year due to the COVID-19 pandemic.
What is the SONA? According to the Official Gazette, its purpose and significance is to allow the President to report on the state of the Philippines, to push forward the government's agenda for the coming year, and to propose legislative measures to Congress.
The SONA is required by the 1987 Constitution, which states under Article VII, Section 23, "The President shall address the Congress at the opening of its regular session."
What will Duterte tell the Philippines as he starts his final year?
Bookmark and refresh this live blog for blow-by-blow updates, including the livestream of the speech itself, text and video reports, the full text of Duterte's address, a quick point-by-point summary, and opinions and analyses by our reporters and editors, as well as our panelists.
LATEST UPDATES
IN PHOTOS: Groups nationwide hold SONA 2021 protests, demand end to rights abuses
Under a unified call of #DuterteWakasanNa, groups urge the government to end what Karapatan described as 'Duterte's legacy' of human rights abuses and attacks on democracy.
Duterte's refusal to cooperate 'not a big hurdle' to ICC probe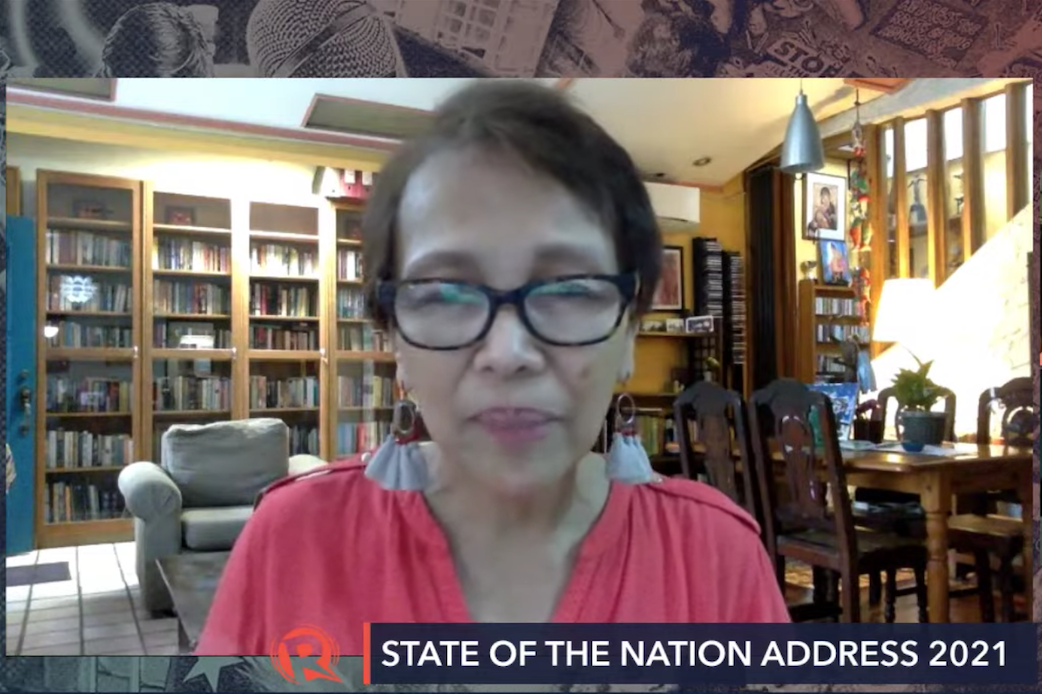 President Rodrigo Duterte can taunt the International Criminal Court (ICC) all he wants, but he may not have the last laugh.
If the ICC greenlights the probe into President Rodrigo Duterte's bloody drug war, his refusal to cooperate would not be a big hurdle, according to Rappler editor-at-large Marites Vitug. Read the full story here.
IN PHOTOS: Protests mark road to Batasan Pambansa for Duterte's final SONA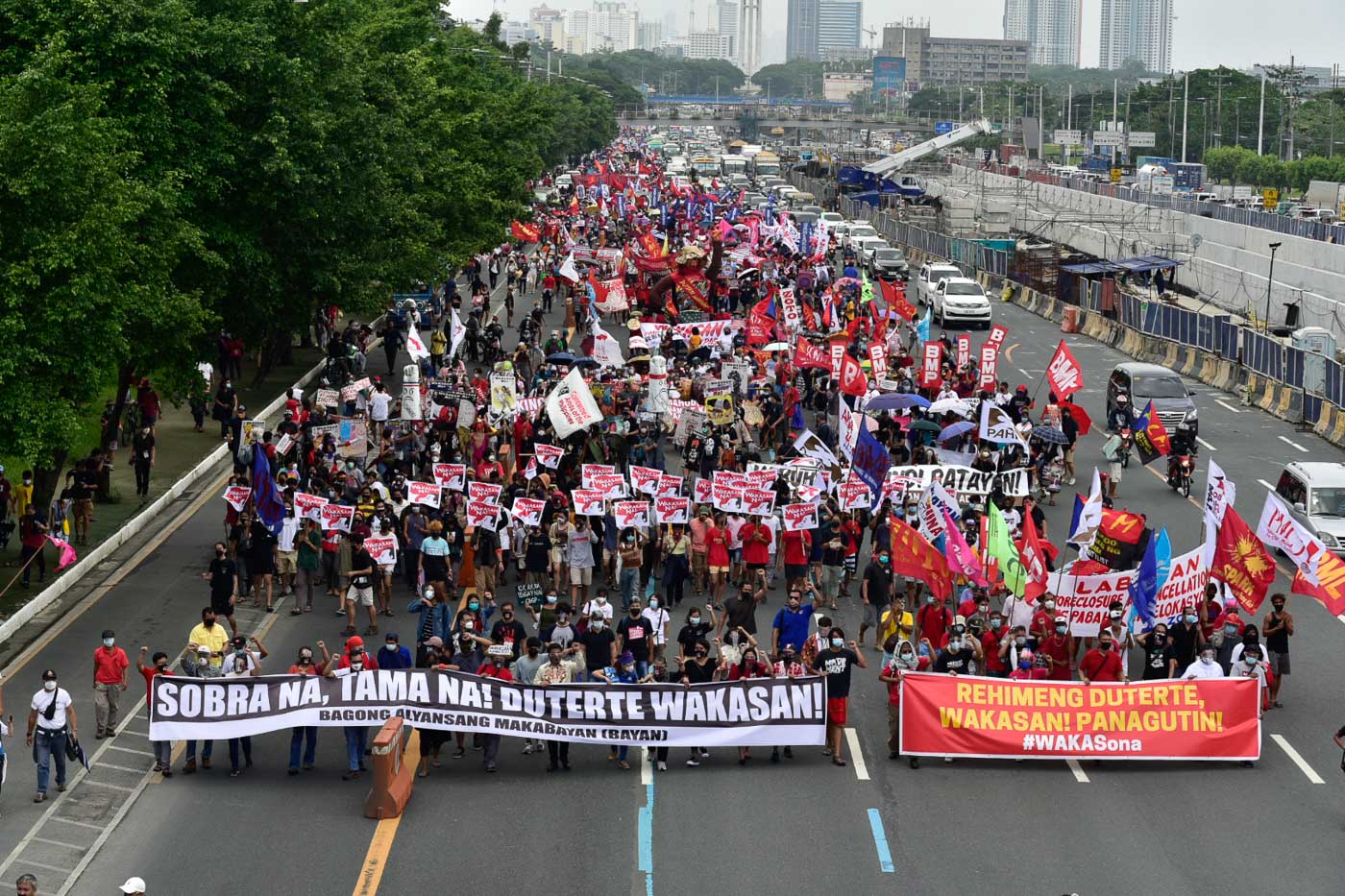 Carrying flags, streamers, and tarpaulins militant and progressive groups gathered Monday, July 26, at the University Avenue in Diliman, Quezon City to protest during President Rodrigo Duterte's final State of the Nation Address.
Braving the threat of contracting COVID-19, the protesters took to the streets to decry what they said was Duterte's mismanagement of the crisis, while chanting "Ang tao, ang bayan, Duterte wawakasan," as they marched to the Batasang Pambansa complex.
Push for bills on women's welfare missing in Duterte's final SONA
Despite being the longest State of the Nation Address (SONA) since 1986, President Rodrigo Duterte's speech on Monday, July 26, failed to push for the passage of bills pertaining to gender issues and the welfare of women and children.
Duterte did, however, lament how some Filipina migrant workers are sexually abused in the Middle East.
Read more here.
'Baka dito pa ako mamatay pagkapresidente'
President Rodrigo Duterte didn't look like he was in the pink of health when he delivered his last State of the Nation Address (SONA) on Monday, July 26.
He was wobbling on his way into the Batasan Pambansa, and admitted at one point in his long speech that he had to catch his breath and that he was feeling something quite not right.
"Hiningal ako. Baka dito pa ako mamatay pagkapresidente. Iba na ang pitik ng kasing-kasing ko. Kasing-kasing is puso," he said.
Read our Inside Track here.