National Institutes of Health executive director Dr. Eva Maria Cutiongco-Dela Paz says the reason for the downgrade is that 'its reported detection has decreased over time'
The World Health Organization (WHO) has downgraded the classification of the COVID-19 Theta variant first found in the Philippines from being a "variant of interest" (VOI) to an "alert for further monitoring."
The WHO classified the Theta variant as a VOI on March 24 and reclassified it as an "alert for further monitoring" on July 6.
National Institutes of Health executive director Dr. Eva Maria Cutiongco-Dela Paz also confirmed this in a media forum on Tuesday, July 13.
Dela Paz is part of the local experts leading the country's biogenomic surveillance.
"Theta or the P3, the variant of interest first identified in the Philippines and we reported in March, has been taken out of the list and now be classified under variants [that are classified as] 'alerts for further monitoring,'" Dela Paz said.
Dela Paz said the reason for the downgrade was that "its reported detection has decreased over time."
"There have only been sporadic detections or small clusters of cases that have been reported globally, justifying its classification," she explained.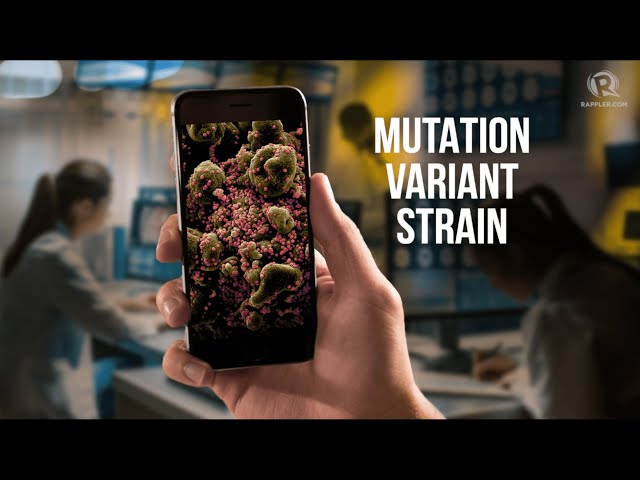 Dela Paz said that "a total of 269 samples…uploaded to GISAID from 14 countries as of July 6, 2021" had this virus type. Of these, 71% or 191 were detected in the Philippines, mostly from Central Visayas.
GISAID or the global initiative on sharing avian flu data is a "global science initiative and primary source" that provides open access to genomic data of influenza viruses and the coronavirus responsible for the COVID-19 pandemic.
A variant is considered VOI if it contains mutations with "established or suspected phenotypic implication," has been identified to cause community transmission/multiple COVID-19 cases/clusters, and has been either detected in multiple countries or otherwise assessed to be a VOI by WHO in consultation with the WHO SARS-CoV-2 Virus Evolution Working Group.
The WHO had said that variants may be reclassified again in the future as they evolve. Dela Paz said that local authorities also have the option to designate variants as one of local interest or concern.
The Theta variant contains mutations that are linked to increased transmissibility and could evade immune response. Despite the reclassification, the health department assured the public that it will continue to monitor and report cases of the variant. – Rappler.com