COVID-19 has been verified by the WHO as a naturally-occurring virus. No scientific evidence proves otherwise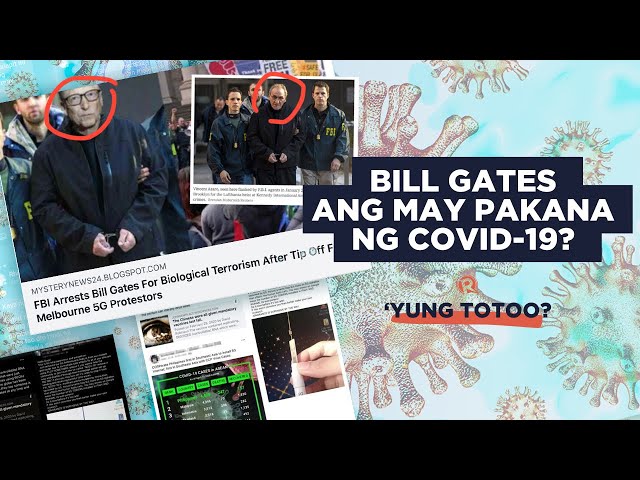 Claim:
COVID-19 is not real. It is part of a program for "massive depopulation of over 80% of the population." The term COVID-19 actually means "Certificado de Identificación de Vacunación con Inteligencia Artificial (Certificate of Identification of Vaccination with Artificial Intelligence)."
This claim was made in a YouTube video that has gained around 265,000 views, 7,200 likes, and 1,169 comments as of writing. A copy of the video on bitchute.com was emailed to Rappler by a reader for fact checking.
Rating: FALSE
The facts:
COVID-19 is real. As defined by the World Health Organization, it is a "disease caused by a new strain of coronavirus. 'CO' stands for corona, 'VI' for virus, and 'D' for disease. Formerly, this disease was referred to as '2019 novel coronavirus' or '2019-nCoV.'"
The WHO has verified that COVID-19 is a naturally occurring virus. A journal article from Nature Medicine says, "Our analyses clearly show that SARS-CoV-2 [the virus that causes the disease] is not a laboratory construct or a purposefully manipulated virus."
The claim was made in a 6-minute video, wherein a man identified as doctor Roberto Petrella discourages testing and vaccination for COVID-19. He mentions a document in the video – which he does not cite or publish for viewing– as the source of his claim.
However, testing is imperative in the fight against COVID-19. According to a CNN article, "The countries that are ever so slowly climbing their way past coronavirus share one key trait: widespread testing." A study on testing, contact tracing, and household quarantine, also published in Nature, concluded that these strategies are effective in slowing down COVID-19.
Moreover, the US Department of Health and Human Services said: "Vaccines are safe and effective. Because vaccines are given to millions of healthy people – including children – to prevent serious diseases, they're held to very high safety standards." Vaccines are rigorously tested and approved before launch.
Fact checking sites such as Maldita.es, Ellinika Hoaxes, and Chequeado have also rated Petrella's claim as false, citing a lack of evidence or research for proof. – Aleijn Reintegrado/Rappler.com
This article was written by a Rappler volunteer or intern and reviewed by a member of Rappler's research team and a senior editor. Learn more about Rappler's internship program here.
Keep us aware of suspicious Facebook pages, groups, accounts, websites, articles, or photos in your network by contacting us at factcheck@rappler.com. Let us battle disinformation one Fact Check at a time.