The WHO lists an office in Tanzania and is still giving regular COVID-19 updates about the country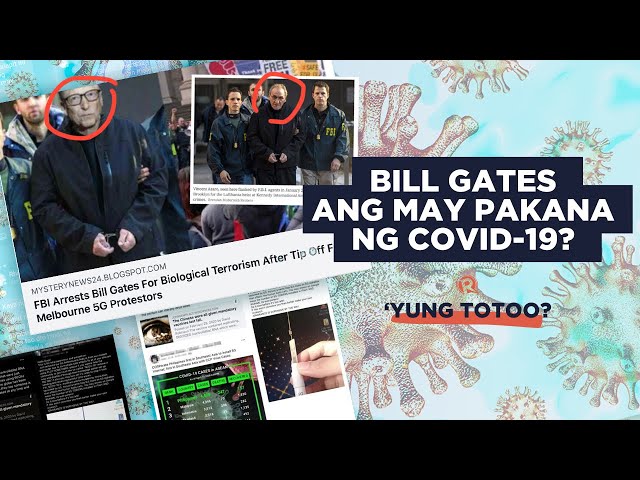 Claim:
Tanzania kicked out the World Health Organization (WHO) after goat and papaya samples sent to the agency tested positive for COVID-19.
This was a claim made by the website greatgameindia.com on May 11, which said Tanzanian President John Magufuli "sent samples of a goat, a papaya, and a quail for [COVID-19] testing" because he was growing suspicious of the WHO. After all 3 were found to be positive for the disease, Magufuli "kicked out the WHO from the country."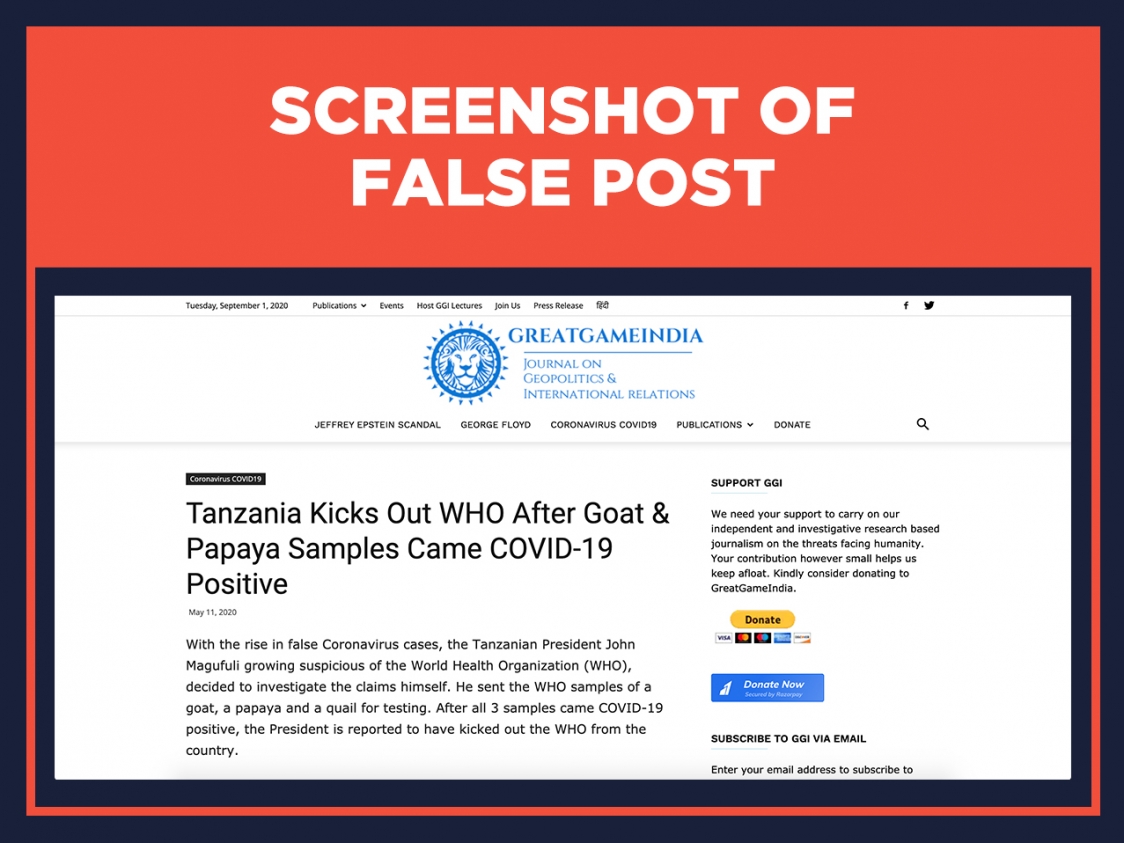 This claim was repeated by a Filipino blogger in a video on her Facebook page, "Lynn Channel," citing greatgameindia.com as her source. The video has since garnered a thousand shares, 1,652 reactions, and 388 comments since it was uploaded on June 29.
Facebook's fact checking tool Claim Check flagged this post as potentially misleading. According to CrowdTangle, greatgameindia.com's article has received 15,752 total interactions on Facebook.
Rating: FALSE
The facts:
The WHO Africa Regional Office website lists a country office in the United Republic of Tanzania as of Tuesday, September 1. United Nations Tanzania's official website also lists a WHO representative in the country, doctor Tigest Ketsela Mengestu.
The WHO mentions Tanzania in its official social media accounts. The Twitter account of WHO African Region included Tanzania in its regular COVID-19 update also on September 1. The Twitter account of WHO Tanzania has also been tweeting regularly since June. Their latest post is dated September 1.
There have been no official statements from WHO or the Tanzanian government about the country "kicking out" the organization.
On May 3, Tanzanian President John Magufuli did question the reliability of the COVID-19 test kits they were importing after samples from a goat and a papaya tested positive for the disease. The next day, Tanzania suspended the head of their national health laboratory, which was in charge of testing, to make way for an investigation. There have been no reports on the investigation as of September 1.
This claim was also rated false by Agence France-Presse Kenya in a fact check dated August 21. – Ira Claire Marasigan, Vernise Tantuco/Rappler.com