'No such engagement was made against the bishop,' says the Manila Public Information Office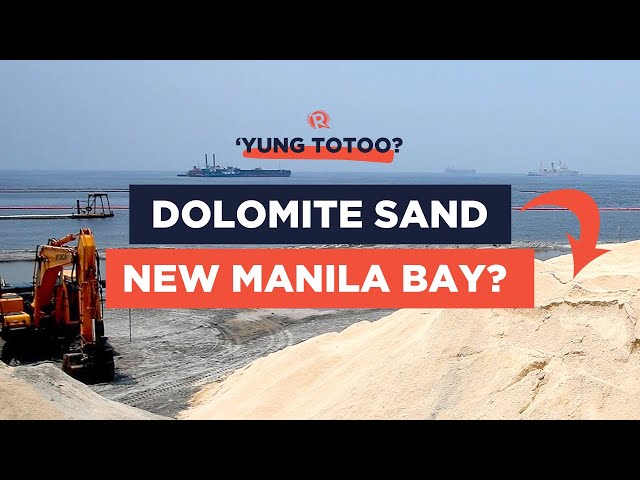 Claim:
Manila Mayor Isko Moreno reproached Bishop Broderick Pabillo for opposing the Manila Bay white sand project.
A blog post by website confession.cc posted on Tuesday, September 15, contained this claim. As of writing, the blog post had been shared 30 times on Facebook and had accumulated a total of 10,949 Facebook interactions.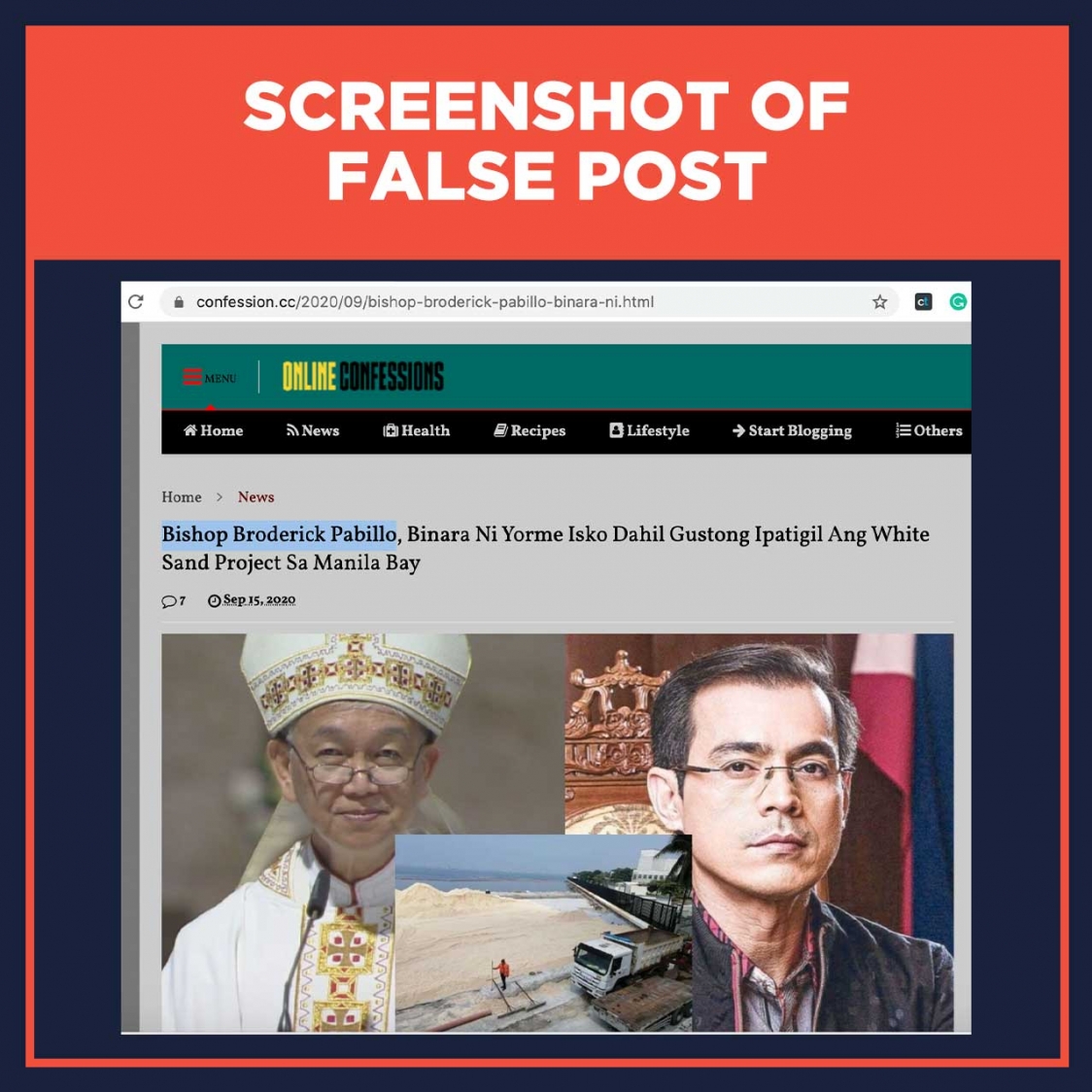 Rappler spotted the claim on CrowdTangle. It was also sent to the Rappler team for verification.
Rating: FALSE
The facts:
Manila Public Information Office chief Julius Leonen refuted the claim. "We don't recall any remark made by the Mayor against Manila Archdiocese apostolic administrator Bishop Broderick Pabillo. No such engagement was made against the bishop," he told Rappler in a text message.
While Pabillo openly opposed the Manila Bay white sand project, there were no official reports of the supposed incident with Moreno. In fact, the content of the blog post only narrated how the bishop is against the project while Moreno supports it.
On September 4, Moreno said during his live press conference that he trusts DENR to know best about the materials being used in the project, but he also urged the public to scrutinize the supposed dangers of dolomite.
Moreno reiterated this on September 9 and said he would continue to support the project until it's proven that dolomite will pollute the environment. (READ: FAST FACTS: What is dolomite sand, and how will it affect Manila Bay?)
Rappler debunked a related claim about Moreno and Manila on September 11, which falsely quoted Moreno as saying that the previous administration failed to rehabilitate Manila Bay despite its supposed huge budget.
This is also not the first time content from website confession.cc was rated false by Rappler. In July, it wrongly claimed that the 11 congressmen in favor of the ABS-CBN franchise renewal were bribed P200 million. – Pauline Macaraeg/Rappler.com
Keep us aware of suspicious Facebook pages, groups, accounts, websites, articles, or photos in your network by contacting us at factcheck@rappler.com. Let us battle disinformation one Fact Check at a time.