This is AI generated summarization, which may have errors. For context, always refer to the full article.
Central Luzon has the highest number of crash-related deaths in 2014, but if numbers are divided by population, Cagayan Valley comes out as the most crash-prone.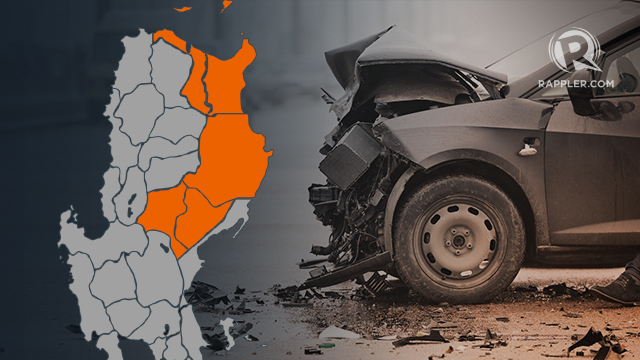 CAGAYAN, Philippines – Olivia Torrado and her husband Eufronio were on their way home from a work-related seminar on January 27, 2017, when the van they were riding hit a carabao-drawn carriage along the national highway in Alcala, Cagayan.
Their van skidded and crashed. Olivia survived the incident with just 9 stiches on her head, but her husband was left with one blind eye. The impact of the crash also left broken bones in his face. 
The crash also left the Torrados financially hurting. Their hospital and other medical bills reached up to about P300,000.
But they were among the luckier ones.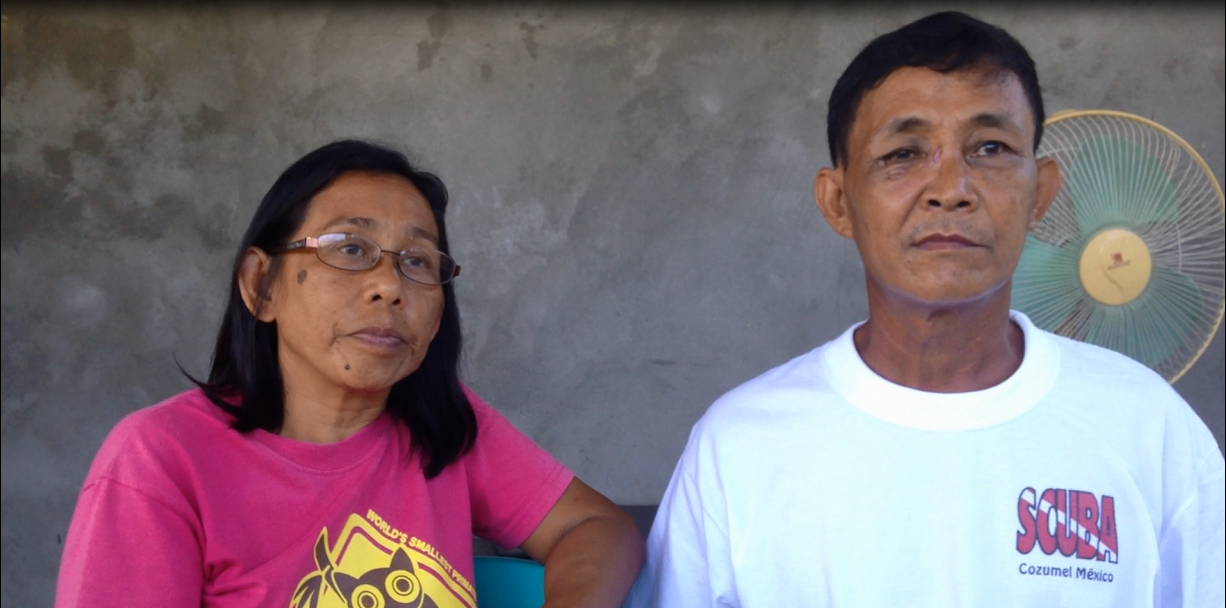 Most crash-prone
Based on the latest available road crash data from the Philippine Statistics Authority (PSA), a total of 8,666 people were killed in motor vehicle crashes nationwide in 2014. 
Most of the fatalities come from Central Luzon (Region 3).  (READ: IN NUMBERS: Road crash incidents in the Philippines)
But if deaths from road crashes per region are divided by the corresponding number of population for that region, Region II or Cagayan Valley turns out to be the most affected, with 682 deaths the whole year. 
Nestled between the Cordilleras and the Sierra Madre mountain ranges, this region is no stranger to motor vehicle-related crashes.  
For instance, the bus involved in the crash which killed more than 30 people on April 19, 2017, was travelling through the treacherous mountain route from Cagayan Valley to Abra when it plunged into a ravine near the border of the Nueva Vizcaya and Nueva Ecija provinces. 
In April 2017, a passenger bus collided with a delivery truck in Nueva Vizcaya causing a 9-hour traffic jam. (READ: Nueva Vizcaya road accident causes gridlock along 137-km stretch )
Casualties and crash-prone areas
In 2016, the number of road crashes in Cagayan province reached 1,471, according to the Cagayan Provincial Police Office. That's about 123 incidents recorded per month.  
A total of 127 people were killed, another 770 were injured, while there were 558 cases of damage to property. 
The table below lists the number of crashes recorded in the cities and municipalities in Cagayan province in 2016: 
With 482 motor vehicle crash incidents in 2016, Tuguegarao City has the most number of road crash incidents in Cagayan province. 
Michael Bongtayon of the Cagayan Highway Patrol Group (HPG) attributes the high number of crash incidents here to the huge volume of vehicles passing by the city streets. Tuguegarao, after all, is home to 138,865 people.  Aside from being the capital, city centers and government agencies are located in Tuguegarao's roads. 
The map below shows where most of the incidents in 2016 occurred. 
Most incidents in 2016 happened in Tuguegarao City as well as in the towns of Lal-lo and Tuao.
The town of Tuao is near the border going to Apayao province. Bongtayon says motorists probably find it hard to adjust as they enter Apayao given its mountainous geographic features.
Busy hours
Lal-lo and Tuguegarao City also accounted for bulk of crash-related fatalities, according to 2013 data from the Department of Public Works and Highways (DPWH). 
Data from the Cagayan Provincial Police Office also shows most of these crashes occur from 5 to 8 pm, and from 8 to 9 am, the busiest hours of the day. 
Youth at risk
Almost half (555 of the recorded 1,269 victims) of road crash victims are between 20 and 39 years old, followed by 418 victims with ages ranging from 40 to 59. 
Bongtayon attributes the high incidents of crashes involving young adults to their tendency to drive under the influence of alcohol. Out of the 126 reported incidents of driving under the influence of alcohol, 49 involved people with ages 20 to 39. 
The report also showed 790 incidents of "reckless driving" out of the 1,260 recorded causes for the crash.
Both the HPG and DPWH attribute the cause of most of these incidents to human error. Thus, they urge motorists to practice discipline on the road to avoid adding to the road crash statistics. (READ: Human Error: Leading cause of road mishaps in Metro Manila )
Countermeasures
Expert say fatalities in road crash incidents can be prevented if multiple safeguards are in place. Recommended countermeasures include making sure that road conditions are safe. 
Officials of the planning and maintenance division of the DPWH, however, say they are doing their part to make sure proper signages in the right areas are in place to prevent vehicle crashes.
"Whether or not there's a crash, based on the DPWH memorandum, we have to ensure the road safety of national road networks. We follow DPWH guidelines to ensure the engineering effectiveness," engineer Jove Revocal of the Planning and Design Section of the DPWH said in a mix of English and Filipino. 
He adds that most of the cause of crashes in Cagayan is due to human error and seldom from road defects. However, he states that they are continuously studying the cause of crashes based on the reports and are doing effective countermeasures. 
"DPWH's countermeasure to these crashes are the pavement markings, improved pedestrian crossings, and the installation of warning signs," he said. 
Bongtayon also shares HPG's effort to promote road safety by implementing the checking of "Blowbagets" in bus terminals. Blowbagets is an acronym that represents the things a driver needs to check before heading out: battery, lights, oil, water, brakes, air pressure of tires, gas, early warning device, tools, and self.
Emphasizing on the "self" aspect of Blowbagets, Bongtayon said HPG continuous its efforts to teach every driver the practice of defensive driving or "being able to avoid accidents despite the wrong action of others."
Preventing heartbreaks
Months after the crash last January, Olivia and Eufronio are still getting a grip over how their lives changed. 
They said they had no choice but to ask for relatives and friends for financial aid because their savings as a teacher and farmer, respectively, are not enough.
The worst part of a crash is the emotional toll on your family, Olivia adds. "Money can be earned but the sacrifices, heartaches and seeing the people who love you hurting is invaluable." – Rappler.com / with Kimiko Sy, Aika Rey and Michael Bueza
How can we make roads in Cagayan Valley safer?
On Wednesday, June 7, 2017, Rappler through Move.PH will hold a forum on this topic at the Bulwagang Teodulfo Domingo, University of St Louis in Tuguegarao City from 1 pm to 5 pm.  Follow this link to register if you want to attend in person. 
You may also follow the live conversation on Twitter through hashtag #SaferRoadsPH.  
Get updates and learn more about road safety issues through our #SaferRoadsPH microsite.