The DILG says Candon City and Santa Cruz town have 'full compliance' with the smoking ban executive order, but Rappler's visits to the two areas show otherwise
ILOCOS SUR, Philippines – The city of Candon and the town of Santa Cruz have 3 things in common. 
One, they are among the largest producers of Virginia-type tobacco products in Ilocos Sur, making them the local government units (LGUs) in the region which get the highest excise tax shares through Republic Act 7171. 
In 2015 alone, Santa Cruz got P521 million for producing P1.76 million worth of cigarettes. It was the biggest share among the 27 (out of 34) cities and municipalities in Ilocos Sur that produce tobacco.
Candon, meanwhile, got P395.34 million in excise tax shares in exchange for producing P1.29 million worth of cigarettes. 
Two, Candon and Santa Cruz are part of the 23 tobacco-producing areas in Ilocos Sur that have passed local ordinances banning smoking in public spaces. The remaining 4 tobacco producers – Cabugao, Lidlidda, Salcedo, and Santiago – have not passed one yet. 
Three, Candon and Santa Cruz have failed to implement the salient provisions of their own smoking ban ordinances as well as President Rodrigo Duterte's Exeuctive Order (EO) 26 or the nationwide smoking ban.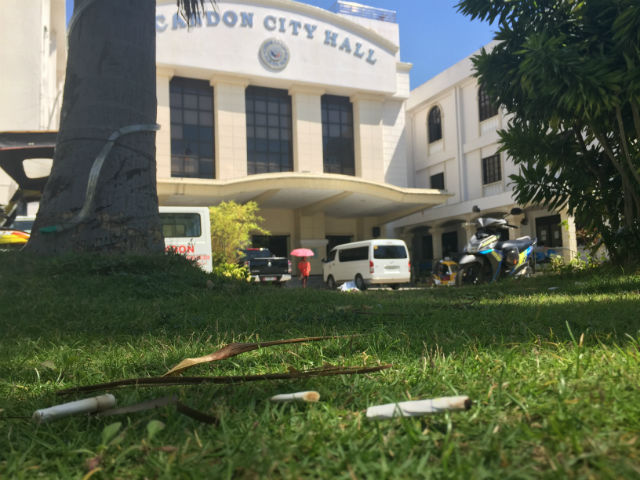 Local officials have ordered putting up anti-smoking posters in various public places. Local health workers are also instructed to do door-to-door visits, check on the health status of residents, and find ways to convince them to quit smoking altogether. 
Rappler obtained a copy of the Bureau of Local Government Supervision's Compliance Monitoring Tool on EO 26. According to the document, Candon and Santa Cruz have "full compliance" with the smoking ban as of December 2017.
But Rappler's visits to Candon and Santa Cruz showed the two LGUs have overlooked two other important aspects of the nationwide smoking ban: the formation of the Smoke-Free Task Force and assigning designated smoking areas (DSAs) that meet EO 26's standards.
Not a priority for Candon 
Under the city ordinance passed in 2005, Candon Engineering Office chief Robert Sia said his office is expected to monitor if DSAs in the city are following the standards under the smoking ban. 
Both the city ordinance and EO 26 detail specific instructions on DSAs' proper ventilation; a more-than-10-meter distance from entrances, exits, passageways, and air ducts; the presence of anti-smoking posters, graphic health warnings on smoking, among others. 
But Candon is not monitoring any DSAs at all. 
"As of now, none. What my department wants to do is when Mayor Ericson Singson gives the order, we will implement whatever is stated in the EO so we will be able to comply," Sia, speaking in Filipino, said in an interview in mid-March. 
The mayor himself admitted Candon had overlooked implementing the smoking ban. Singson, a doctor-turned-politician, explained it had not been a priority because there were supposedly few smokers in Candon.
"Actually, if you look around Candon, there are only a few smokers. Maybe that's why people also do not notice where the designated smoking areas should be because they would just go outside of their house to smoke and there's only a few of them,'" Singson said in Filipino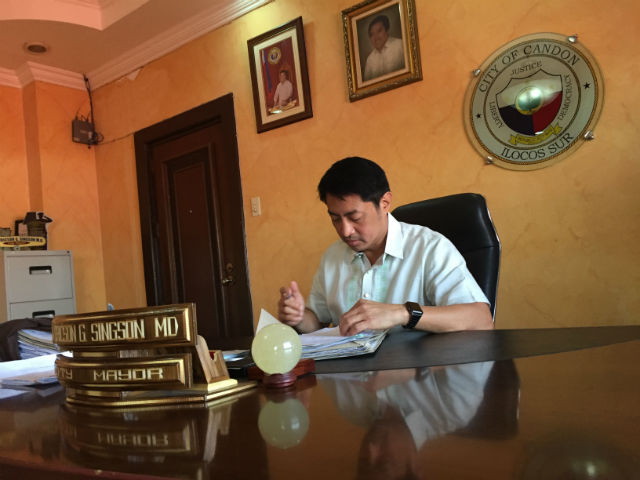 The scenes in some of Candon's public areas seemed to contradict this claim when Rappler visited in March.
The lush, green lawn fronting Candon City Hall is littered with scores of cigarette butts, many of which appear to have been sitting there for a long time.
About two kilometers away, residents can be seen smoking around the public plaza despite the 13-year-old city ordinance banning smoking in all public spaces.  
EO 26 only bans smoking in enclosed public places, but Candon's ordinance takes it a notch higher and bans it in all public areas, enclosed or not.
Tricycle driver Joel Valera said they know Candon has been prohibiting smoking in public even before Duterte's EO 26. They just keep on smoking anywhere they want because they can get away with it. 
"'Di naman masyado [istrikto dito]. Tignan mo, naninigarilyo kami (They're not too strict here. Look, we're smoking right now)," said Valera, the lighted cigarette on his hand emitting a tiny curl of smoke that drifted off when another resident passed by. Rappler spoke to a 15-year-old boy smoking in the same plaza. Rico (not his real name) said local authorities had not stopped him from smoking. Both Candon's ordinance and EO 26 ban minors from smoking
"'Di ko rin po alam na bawal (I didn't know I'm prohibited from smoking)," said the boy, who had been smoking for 3 years.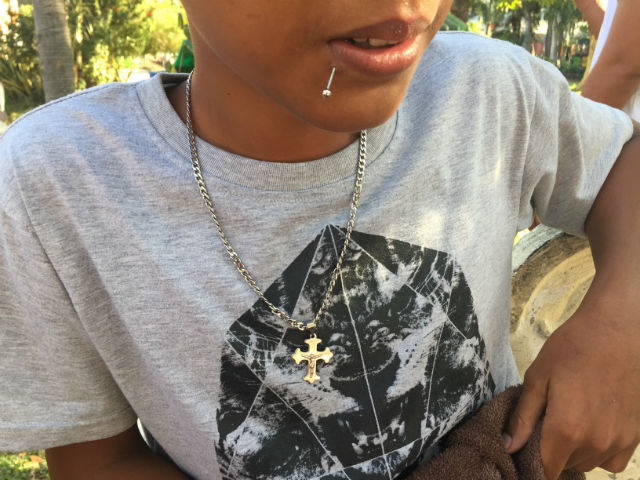 Candon's health office also does not have data on the number of smokers among residents.
"We take that as a good recommendation because, well, honestly, we don't have it now," said assistant city health officer Joy Villanueva. "We just have a registry of our hypertensive and diabetic patients, but from that registry, perhaps we can derive, somehow, an assessment."
Santa Cruz also bans vaping in public
Implementation of the smoking ban is better in Santa Cruz. Unlike EO 26 and Candon's city ordinance, Santa Cruz's ordinance bans the use of electronic cigarettes or vaping in public spaces. (READ: E-cigarettes not covered by smoking ban EO)
Mayor Virgilio Valle himself actively reminds residents about the perils of smoking whenever he goes to different barangays, complementing the efforts of local health workers who visit every house. (READ: Fighting tobacco use through local legislation) 
Valle's drive comes from personal experience – he used to be a heavy smoker until he had to undergo a heart by-pass surgery. He quit smoking the cold turkey way. 
"I used to be a smoker. Then I stopped. I was able to convince others to do the same. I tell them, 'Stop smoking. You will kill us all,'" Valle said in Filipino during an interview in April.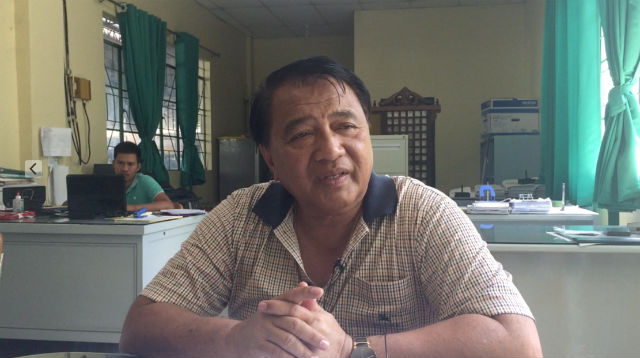 "When I go to the barangay – let say, for example, I would deliver water hose, water pumps, or I'll be invited to a barangay activity – then I touch on a lot of things, one of which is smoking," he said in a mix of English and Filipino.
Construction worker Nelson Cabigan said the "no smoking" signs the Santa Cruz LGU put up around town constantly reminded him that smoking is no longer allowed in public. 
"Opo, [nararamdaman ko 'yong smoking ban]. Maraming nakapaskil diyan na 'no smoking,'" said Cabigan. (Yes, I feel there is a smoking ban. There are a lot of "no smoking" signs around.)
Tricycle driver Rolly Garcia also said Santa Cruz supposedly has one DSA – somewhere at the back of the public market. 
The area, however, has no clear signs or structures indicating that it is a DSA. It is a mere open space, where several cars are parked.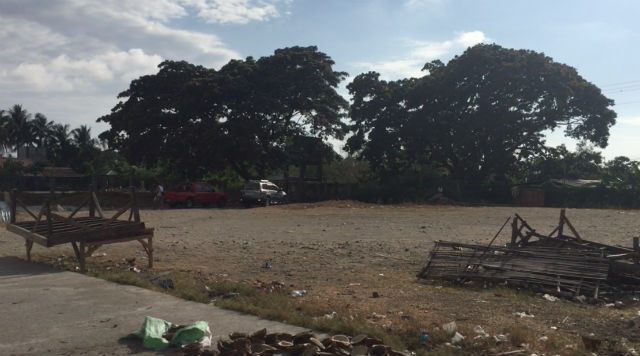 The "no smoking" signs Santa Cruz printed also do not follow the guidelines set by Section 5 of EO 26. They do not indicate the fines violators would have to pay nor the number that residents can call to report violators. 
What can be improved?
Asked what else can be improved in his municipality's implementation of the smoking ban, however, Valle said "none."
"I don't see any other way of doing it better than what we are doing because, as I've said, smoking is a personal choice. But of course it helps a lot, I believe, for people to hear about the bad effects of smoking," the mayor said.
As for Candon, Singson conceded he needs to meet with the city council and re-assess how they will be more active in implementing the smoking ban.
One proposal is to require all buildings in Candon to put up DSAs. He is also considering including the creation of proper DSAs among the requirements to renew business permits in the city. 
For now, both Valle and Singson deny having a smoking ban is in conflict with the tobacco industry thriving in their respective areas. 
Valle explained implementing a smoking ban does not directly hit their production of Virginia-type cigarettes, as the bulk of the tobacco harvested are exported overseas, not sold within the tobacco-producing town.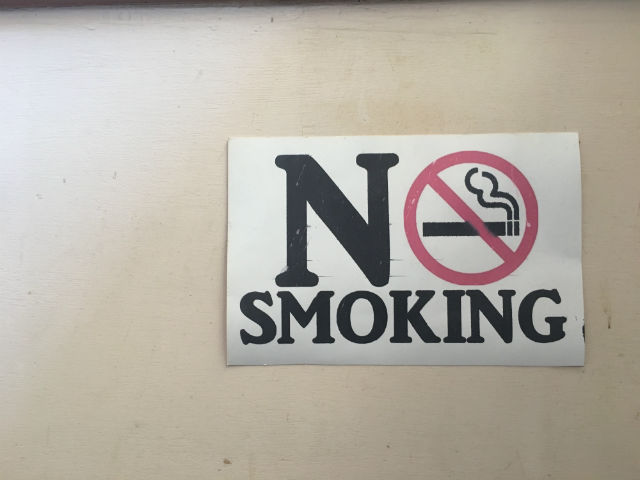 He also said complying with the smoking ban ultimately rests on the resident's personal choice.
"No, no, it's not a conflict actually because smoking is a personal decision, right? So much as we desire to totally eliminate smoking, it's a person's choice," said Valle.
"So in a democratic society, we have to respect their choice," he added. – Rappler.com
PART 2: What happens to LGUs that don't enforce the smoking ban?
---
This story was produced under the "Mga Nagbababang Kuwento: Reporting on Tobacco and Sin Tax Media Training and Fellowship Program" of Probe Media Foundation with support from the Campaign for Tobacco Free Kids.