Apart from Orient Bank, Go is also behind the Ever Gotesco malls, which he established in 1972 at the age of 24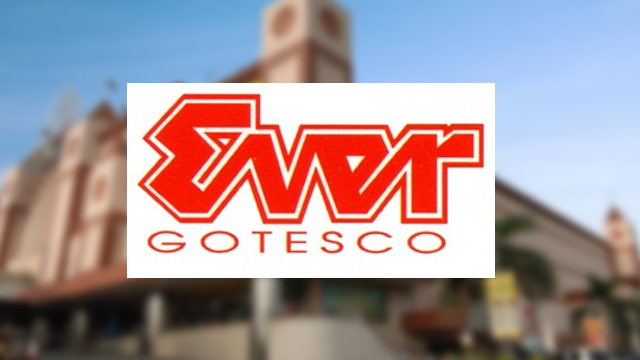 READ: Supreme Court justice a party to unpaid P20-million loan
MANILA, Philippines – Businessman Jose C. Go may have stumbled with the now defunct Orient Commercial Banking Corporation (OCBC). 
But he has found success in other businesses he ventured into.
Go is the man behind the Ever Gotesco malls, which currently has 3 branches in Metro Manila. It used to have a fourth branch – in Kalookan City, which closed down in 2012 following a fire incident.
It was in 1972 when he began with his store operations, starting with the Ever Emporium in downtown Manila. By then, he was just 24 years old, and had just graduated with a commerce degree from the University of Santo Tomas. 
Go was no stranger to retail when he began forming the Ever Gotesco malls. He was exposed at an early age to the operations of their family business – the Go Tong Electrical Supplies company – which made and sold electrical parts and electrical equipment.
This business inspired him to explore the retail business further. Gotesco, in fact, is the acronym of their family business. 
In a profile by the Philippine Center for Investigative Journalism (PCIJ), Go was said to have earned the name "Discount King" as he marketed his malls to the low-income C and D brackets – a theme which began with Ever Emporium, which offered low-priced goods mostly to students in Manila.
As his mall network expanded, he formed in 1996 the Ever Gotesco Resources and Holdings (EGRH), in which he currently serves as chairman and chief executive officer. He is joined as officers in EGRH by his siblings Evelyn, Cristina, and Lourdes, and son Joel.  
EGRH became a venue for Go to acquire other properties and companies – among them, Orient Bank, which later on became his headache after it became the first bank to collapse at the height on the Asian financial crisis.
A string of estafa and other cases were filed against Go and other officers of Orient Bank in various courts involving billions of pesos arising from operations of the defunct bank. (READ: The fall of Orient Bank)
In 2001, the Bangko Sentral ng Pilipinas asked the court to prevent Go from travelling abroad since "the risk of flight to evade the court's jurisdiction by the accused is very high." 
According to PCIJ, prior to the Asian financial crisis, his goal was "to build a $2-billion retail-and-property conglomerate that churns out $350 million a year."
Go also sits as head of the following companies: Gotesco Land, Inc., Gotesco Tyan Ming Development Inc, Gulod Resort Inc, GMCC United Development Corp, Ever Plaza Inc, EVER Center Inc, United Development Services Corp, Gotesco Properties Inc, and Nasugbu Resort Inc. – Rappler.com