WHAT YOU NEED TO KNOW
Yes, we know. You'd rather forget about 2020.
But as in every tough experience, 2020 provides all of us fond and painful memories to keep, lessons to treasure, and yes, a wish for things to become better. 2020 is also about 20/20 – better clarity in vision for the future after emerging from possibly one of the worst years ever.
As we navigate our way to 2021, Rappler compiles on this page the stories, articles, images, and important headlines that shook, angered, awed, and inspired us. We also look ahead and spot trends, offer predictions for 2021, forecasts, and analyses.
Bookmark and refresh this page to look to the past, and get a glimpse of the future and the fun stuff as we close 2020 and enter a new year.
LATEST UPDATES
2020: The events that shook us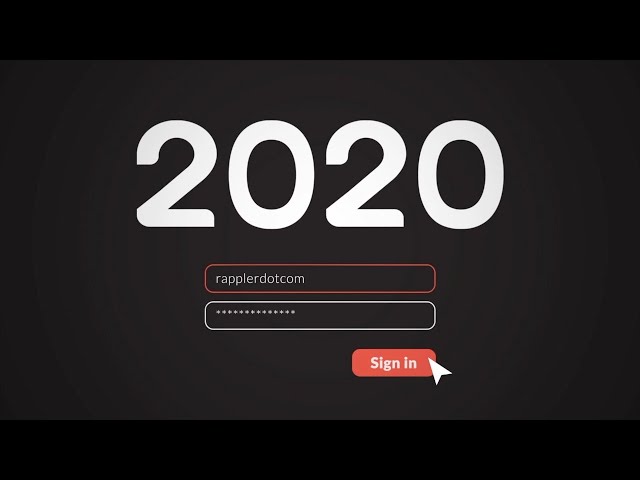 The year 2020 saw polarizing views among Filipinos. From politics to health to economy to natural disasters, the Philippines saw turbulent events that shook us – and divided us – as a nation. But if there's one thing we can agree on, it is this: 2020 is a year that tested our spirits and almost drained what is left of our hope.
We lost some of our heroes in the frontlines – doctors, nurses, activists, and human rights champions. Despite the pandemic, we took our rage to the streets to protect our freedom and democracy, and even our jobs. And those who are brave enough to stand up to the powers that be bore the consequences of holding them to account. 
As 2020 ends, Rappler sums up the video headlines that defined the year – the hopeful and the tragic, the good and the bad – in less than 4 minutes.