Duterte's almost 5 months in the presidency has changed at least one thing about him: his opinion on the national attire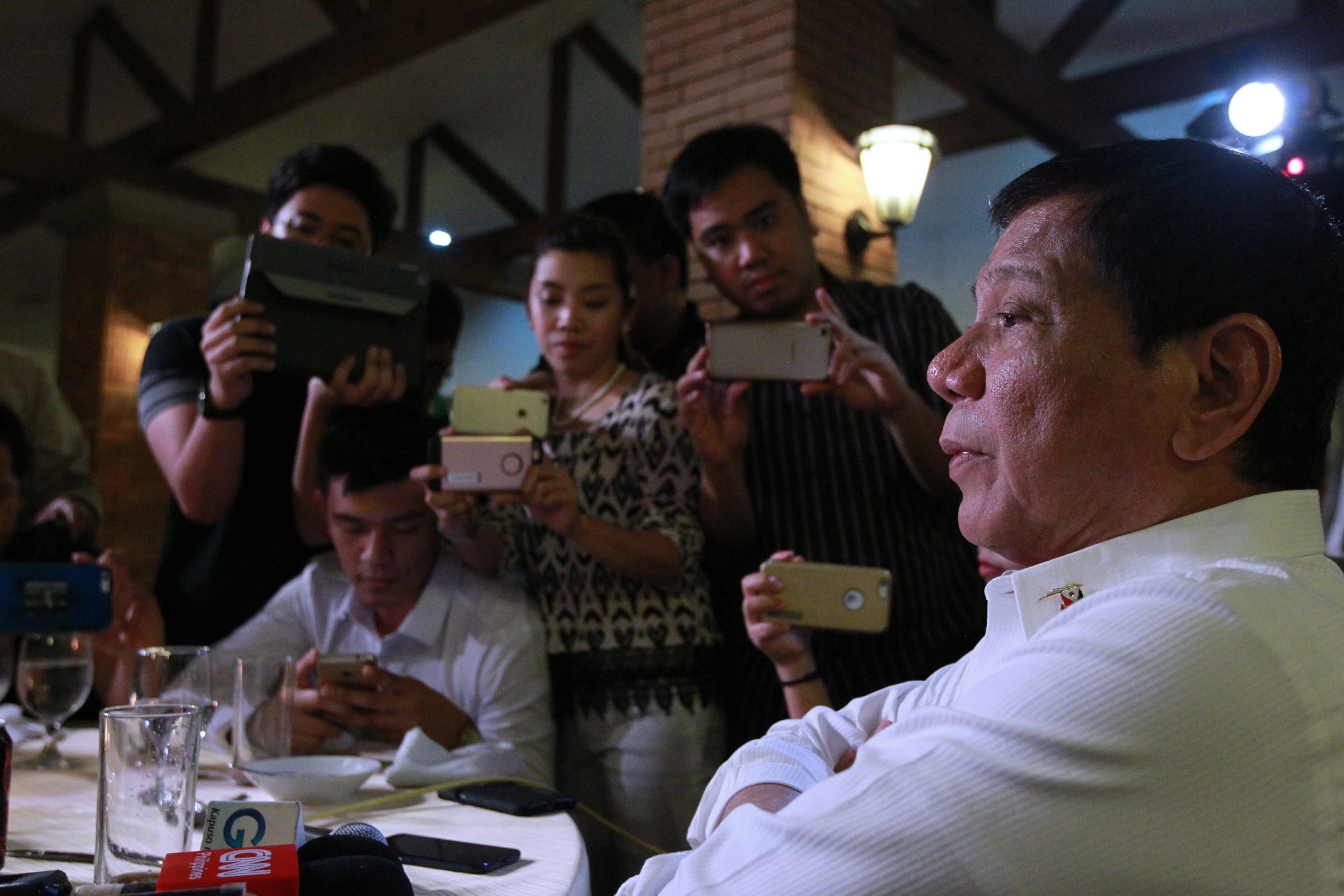 Though President Rodrigo Duterte discussed US elections and the Asia-Pacific Economic Cooperation Summit during a dinner he hosted for media, he also opened up about lighter topics. 
One of these was his wardrobe choices.  
Almost 5 months into the presidency, Duterte has had a change of heart about the barong. It used to be that Duterte had to be forced to wear the national attire because he found its fabric "itchy" and too fit for funerals for comfort. Now, he prefers it.
In fact, he intends to wear it to the APEC Leaders' Summit though most leaders usually come in coat and tie.
"Ako nga gusto ko mag-barong na doon. Gusto ko 'yung national attire (Me, I want to wear a barong there. I like the national attire)," he told media during the dinner.
If before he used to avoid wearing a barong, he now avoids wearing coat and tie, an attire he finds too constricting.
"Hindi ako sumusunod, kita mo sa Laos silang lahat naka-coat, ang init-init…Doon mag-ano ako, mag-barong ako, hindi ako mag (coat). Hindi ako mahilig, sikip sikip eh," he said.
(I don't follow. Like in Laos, they were all in coat and tie, it was so hot…I will wear the barong not a coat. I'm not fond of it, it's too tight.) 
Losing weight
Apparently, his busy schedule as president has also caused him to lose so much weight that he has had to use suspenders to keep his pants in place. 
"Tapos nahulog pa ang pantalon ko. Ngayon, nagsu-suspender ako kasi nahulog," he said, adding a demonstration that caused some journalists to laugh.
(Then my pants kept falling. Now I wear suspenders because they keep falling.)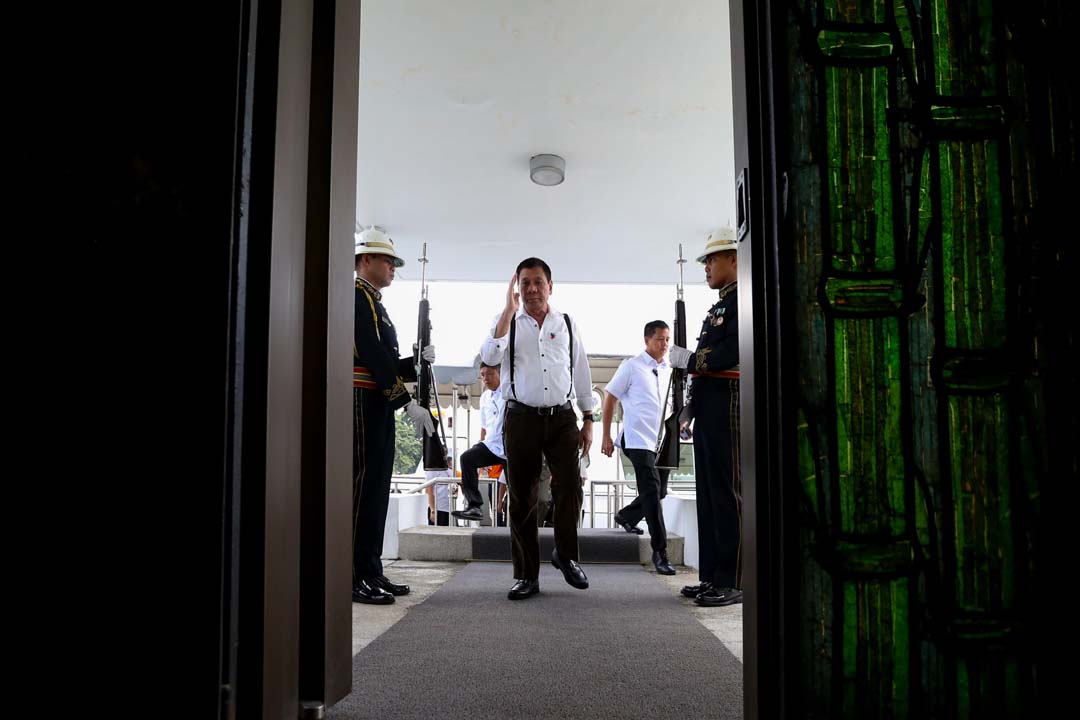 Other than his busy schedule, Duterte's one-hour treadmill sessions may be helping him trim down. To keep fit, he says he uses the treadmill while watching television at least once every day.
How would he assess his 2016 so far? Duterte says he's been trying to keep up with the brutal pace of his job.
"i'm just trying very hard to work, that's all…I'm not expecting that kind of volume sa trabaho (of work). Na maski anong tiyaga mo, hindi nga matapos. Parang walang katapusan. (No matter how diligent you are, the work is endless.)
The dinner he hosted for around 20 selected journalists on Tuesday, November 15, was the second such dinner he has held during this presidency. – Rappler.com